Choosing the Right Front Door for your New Home
Brought to you by Provia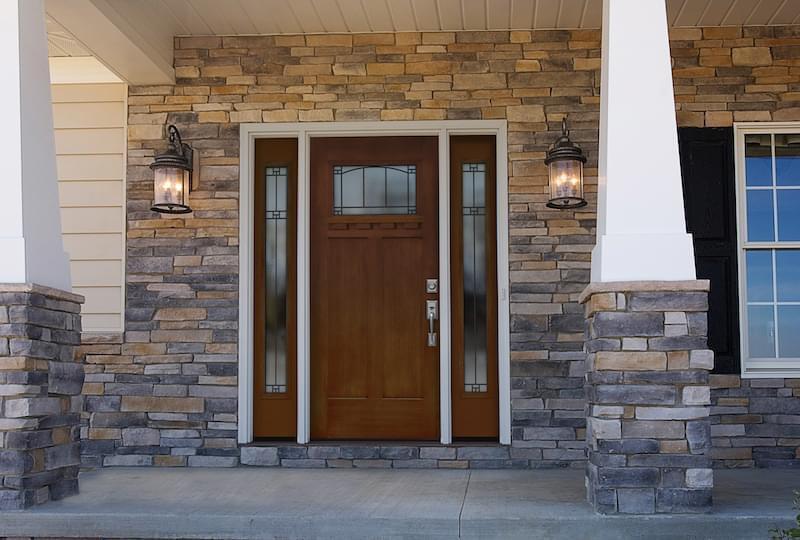 A craftsman-style door complements the architecture of this bungalow home.
Your front door is an introduction to your life and your lifestyle. It says a lot about the people who live inside. It complements the style of your home, provides safety and security, and adds curb appeal and value. When it comes to choosing the right door for your new home, you have lots to consider – style, material, and your budget.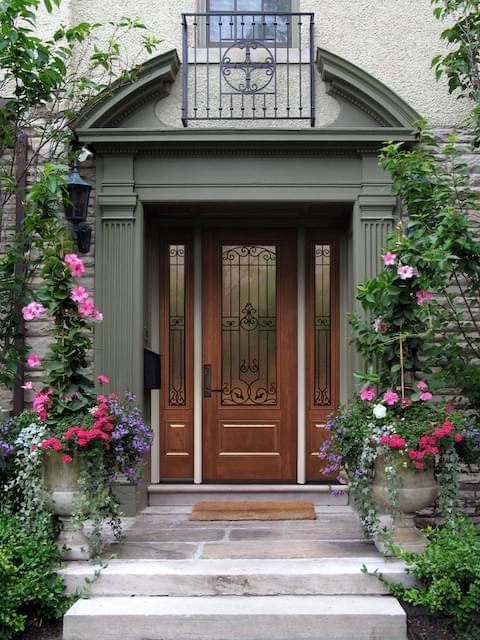 This 8' Fiberglass Door accentuates the old-world look of this European Countryside-style home.
Here are some tips to help you choose the front door that will be just right for you.
Style – Every home has its own style and your entry door should work in harmony with the style of your home. When you combine the right door style, door glass, paint or stain finish, hardware and accessories, the result is a customized entryway that reflects your unique home style.

This traditional-style home has an elegant entry way, enhanced by a fiberglass door with complementary sidelights.

Material – Your front door should be beautiful, sturdy, and strong enough to withstand the harsh effects of the weather. The material you choose will determine the price of your door and also affect its performance. Although wood has been a traditional choice, it does require a certain amount of upkeep. Fiberglass has become popular and is available in natural-looking woodgrain in a variety of wood-like finishes. Steel doors are also a great choice and are available in a wide array of colors and panel configurations.

A steel door with a smooth painted finish adds style and security to this contemporary-style home.

Budget – Choose a door that can add beauty and value to your home, at a price you can afford. Many exterior doors are ENERGY STAR certified, designed to lower heating and cooling costs. Quality construction and durable materials will help you avoid high maintenance costs.
For more tips and suggestions for choosing the right front door for your home, visit https://www.provia.com/entry-doors/styles/