Manufactured Stone's Natural Aesthetic Takes Interior Design to a New Level
Bring the outdoor aesthetic inside with stone fireplaces and accent walls
Brought to you by ProVia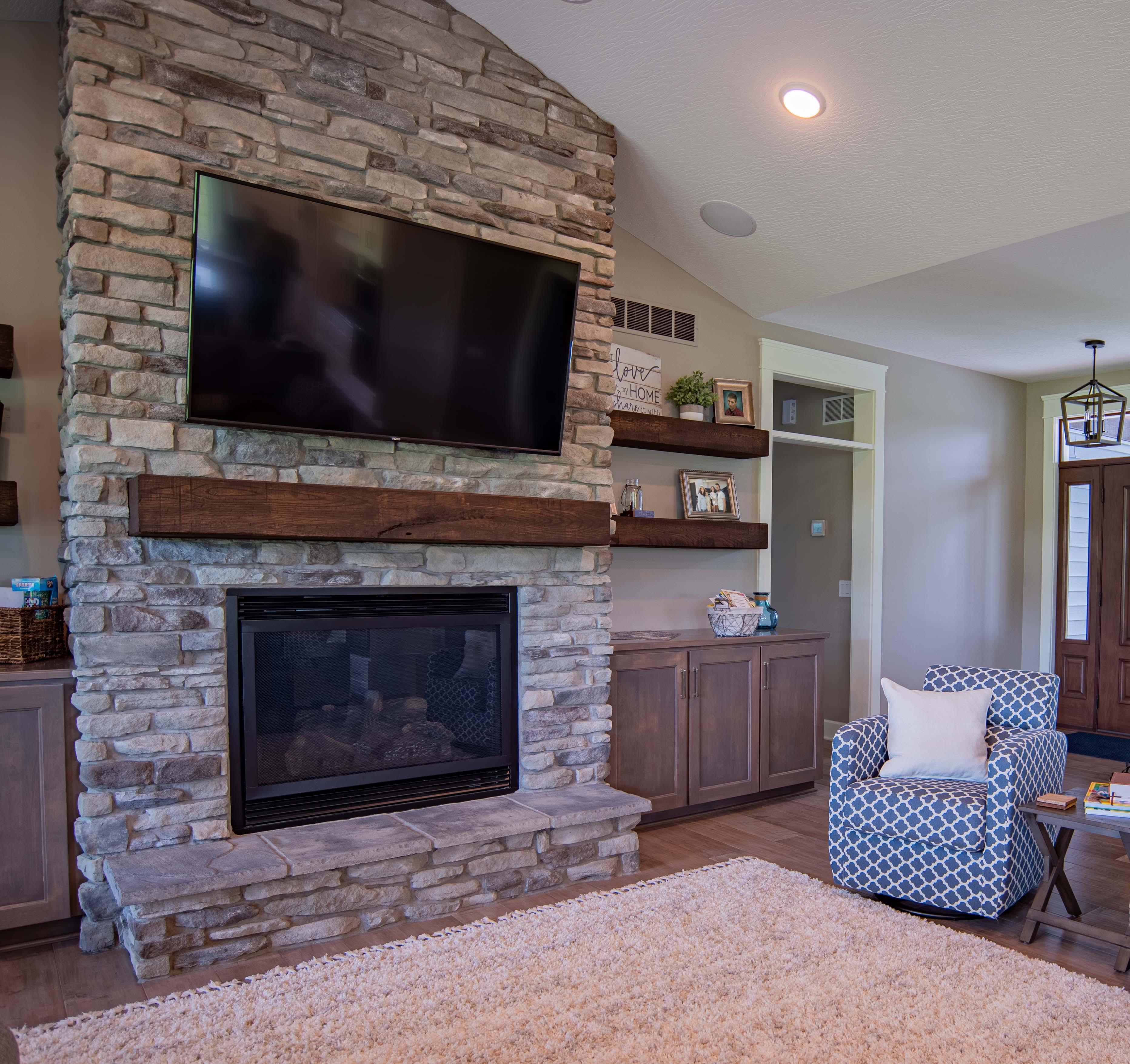 Mystic Ledgestone
Stone facing on a home's exterior often exudes an elegance and charm that calls to mind stately manors or rustic country cottages. But stone isn't just for the outside of your home – the natural beauty and classic style of stone can create stunning focal points indoors as well. Natural stone, however, can be expensive and difficult to install. Manufactured stone is an ideal alternative for bringing character and style to your interiors – it's durable, versatile, affordable, and available in a wide array of textures, shapes, and colors.
Today's manufactured stone offers deep shadow lines and natural coloring to produce dramatic effects. Real stones from unique geographic regions are selected for molds, and a blend of high-quality aggregates, cement, and iron oxides are used to produce a replica that matches the character and feel of the original stones. Raw pigments are added for rich, natural hues, and blended so the color permeates the entire stone.
A Cozy Hearth
Fireplaces are a logical starting point for incorporating stone into your indoor living areas. A warm, inviting fireplace evokes comfort, and serves as a gathering area for family and guests.
Manufactured stone profiles
, which are produced in a variety of rugged textures, smooth surfaces, and irregular cuts and edges, are ideal for creating an impressive, authentic-looking stone hearth. Stones can be used from the base of the fireplace to the mantel for a classic, cozy look, or go big by installing stone all the way to the ceiling.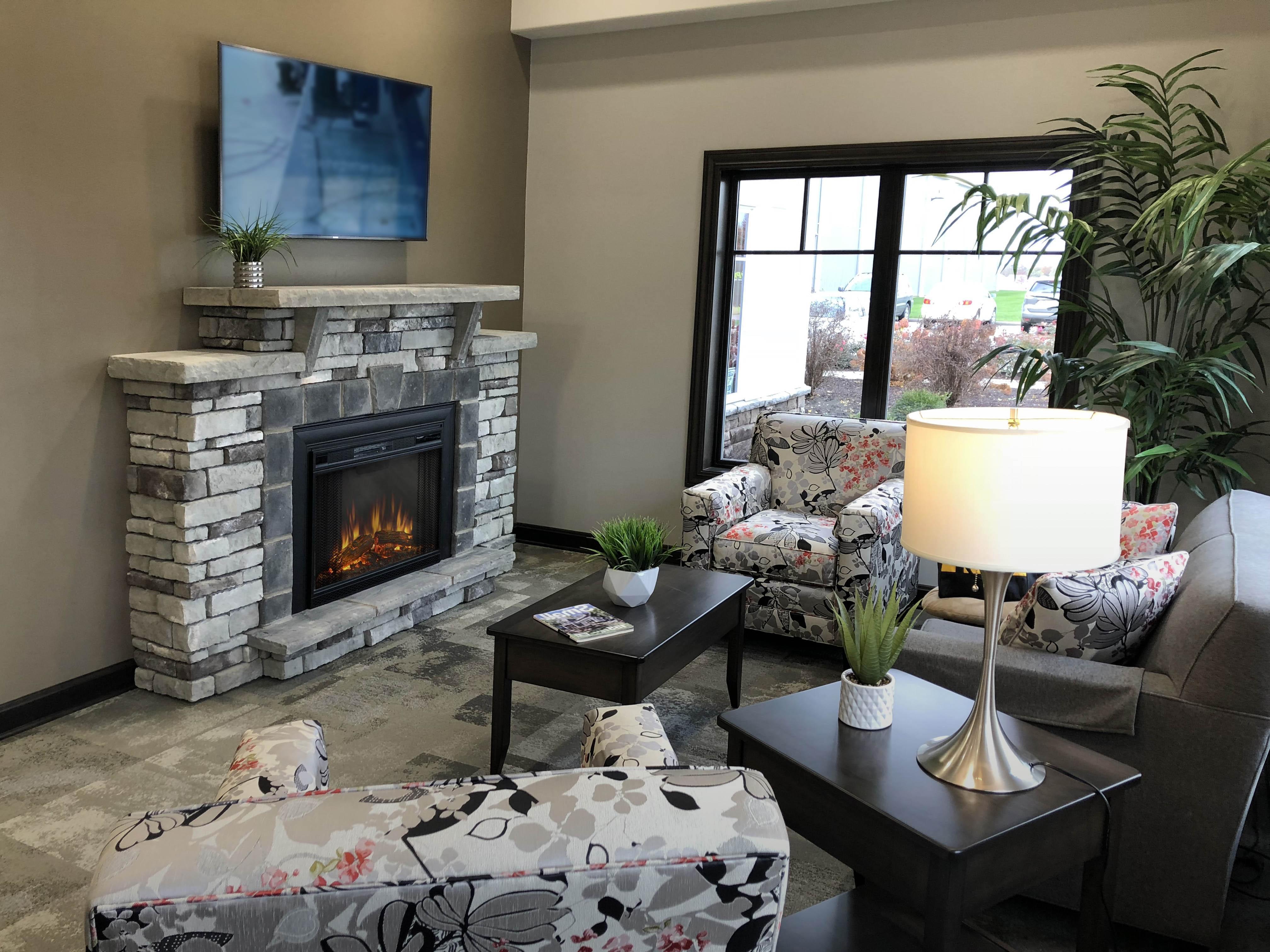 Silverlake Chisel Cut
Even more possibilities open when you consider that fireplaces are no longer relegated to the den or family room. Fireplaces are now found anywhere in the house, including home offices, bathrooms, bedrooms, dining rooms, kitchens, and patios.
Accents
While fireplaces are an obvious choice, other examples of interior design projects that incorporate manufactured stone include wall accents and design focal points in any room. Stone can elevate a plain room's aura, giving it a romantic and rustic atmosphere. Homeowners can use manufactured stone to renovate an entire area, provide a visual boundary, or accentuate existing architectural features.
Color plays an integral role in defining a room, and the varied hues of manufactured stone can give an indoor space an earthy, smoky, cool, or woody ambience. Nature-inspired color palettes, such as shale, glacier, timber, desert, and copper can impart coolness or warmth to living rooms, kitchens, hallways, and bathrooms.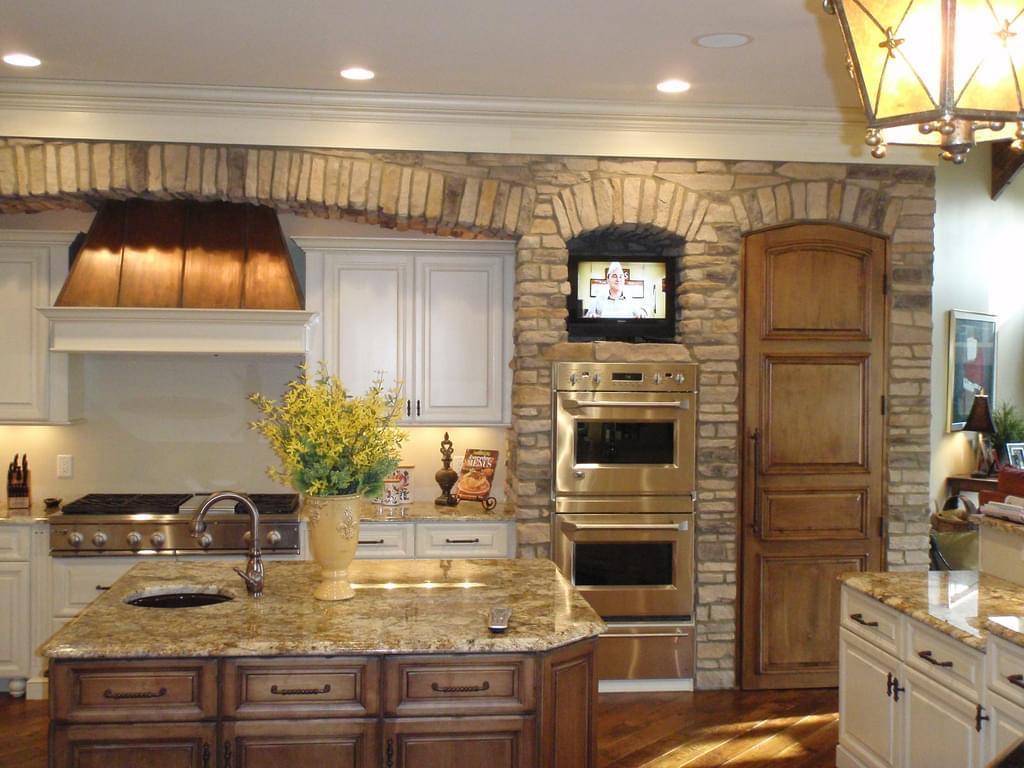 Osage Ledgestone
Because lighting can have a tremendous impact on the depth and vibrancy of color, the lighting inside your home combined with the natural hues of the stone can create an impressive atmosphere. Light reflected from painted walls, stained wood, and colored carpeting can make the stone color appear different, enhancing the ambience of a room.
The right combination of profile, stone color, and complementary or contrasting grout color can create a luxurious accent in an otherwise ordinary space. For a subtle appearance, select a shade of grout that closely matches the dominant shade of the stone. Or highlight the color and shape of the stone more prominently by choosing a contrasting grout color that envelops the stone and makes it stand out. A grout color selector can help homeowners visualize the effect of different hues on their desired stone profile and palette. Typical base colors include buff, gray, brown or black.
Excellent ROI
Manufactured stone adds not only beauty to your home's interior, but also value and return on investment. Remodeling magazine's 2020 Cost vs. Value report ranked manufactured stone #1 for remodeling projects that retain value at resale, coming in at 95.6%.
With a great return on investment and a fantastic selection of colors and profiles, manufactured stone provides ambience, rusticity, and tradition to indoor features. Combined with the right lighting, manufactured stone offers dramatic effects and elegance, yielding a stone fireplace or wall that matches your unique style.