Where to Splurge on Your New Home
Brought to you by ProVia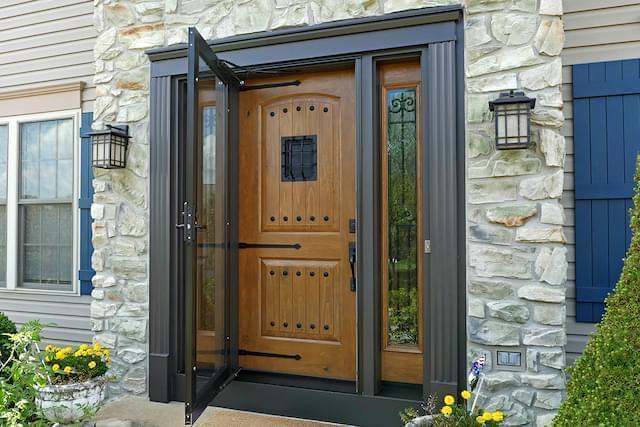 Signet Fiberglass Entry Door
Building a new home is an exciting endeavor. Choosing the architectural style, building materials, floor plan, and products can be exhilarating, yet overwhelming. Homeowners need to temper their enthusiasm when making these purchasing decisions, so the home of their dreams does not exceed their budget and delivers a return on their investment.
Value engineering is a professional term you may become familiar with as you plan your new home. Architects, builders, and contractors define value engineering as the use of practical guidelines and procedures to lower the cost of building materials, equipment, systems, and products to achieve essential functions at maximum performance and highest value. In other words, value engineering is a plan that produces a professionally designed and built home with the right combination of quality, budget-priced materials and premium building supplies that will endure and add resale value.
Your builder and contractor will be knowledgeable in the materials and products that can be purchased at a lower price or discounted rate, saving you money while still providing structural integrity and efficiency. However, there are a few items that should be premium quality, and the price will reflect that. Products that are highly energy efficient, provide superior weatherability, and are dependable and long-lasting are good examples of when to invest for the highest quality.
For instance, metal roofing can be a great choice for new home construction. Manufacturers boast that a high-quality metal roof can last for 50 years or more, with none of the decay or diminished performance of an asphalt or wood roof. A metal roof is resistant to rot, mildew, corrosion, and fire, and does an excellent job of channeling and shedding moisture, whether it is hard rain or heavy snow, explains ProVia. Metal roofing performs exceptionally well under extreme weather conditions like hail and high winds. Metal also reflects radiant solar heat, keeping your home cooler and saving energy, say manufacturers. Today's metal roofing is available in an impressive array of profiles and colors; steel panels embossed to mimic traditional wood shake and slate roofing offer the unique and traditional characteristics of these classic materials.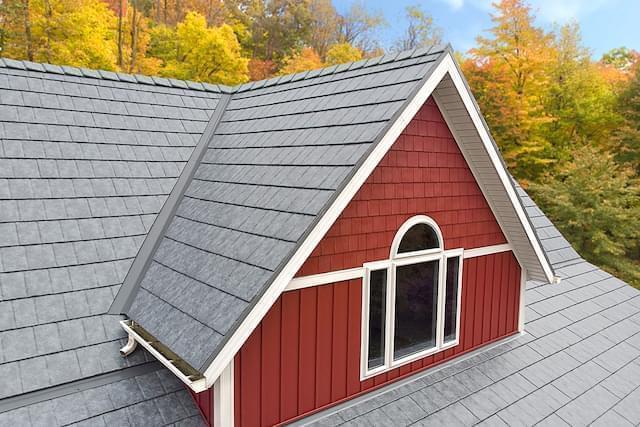 Slate Metal Roofing
Though you will be purchasing many of them, windows are another product that you should not skimp on. Mid-range to premium-quality energy efficient windows have an excellent return on investment and will save money on utility bills during the lifetime of your home, says ProVia. ENERGY STAR certified vinyl windows can measurably improve the thermal performance of your windows, resulting in less heat loss and warmer glass temperatures. High quality vinyl windows are engineered for performance, withstanding the harsh effects of weather and UV light, and are resistant to rot and insect damage, say manufacturers. Residential windows are also available in wood-clad vinyl, with real wood interiors for homeowners who value the warmth and beauty of natural oak, cherry, or maple.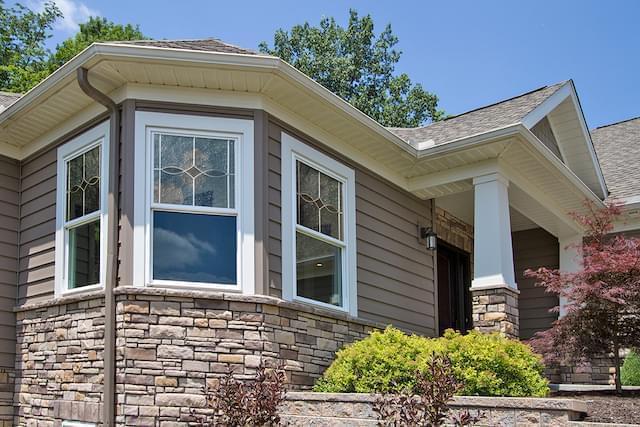 Aeris Casement Windows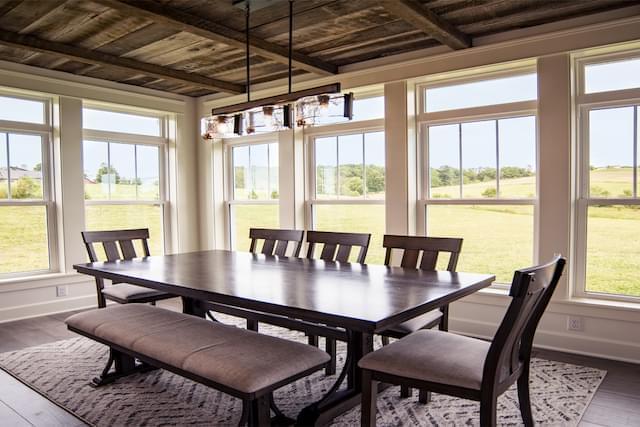 Endure Double Hung Windows
Finally, the focal point of your new home's welcoming curb appeal – the front door. Entry doors take a lot of abuse – exposure to precipitation, heavy wind, harsh UV rays, and pollution, as well as frequent opening and closing. Do not hesitate to get out your checkbook for a solid, premium, lifetime-warranted entry door. Fiberglass and steel doors are a professional-class product; according to manufacturers, they do not warp, shrink, split, crack, or delaminate, and they are ideal for harsh or humid climates. Steel entry are the strongest, most durable, and most secure on the market, says ProVia. Available in smooth or woodgrain embossed textures in a variety of paint finishes and stains, they are as elegant and handsome as they are sturdy. Fiberglass entry doors mimic the defined grain of authentic wood doors in textures like oak, cherry, mahogany and fir, and a variety of stain and paint colors. Fiberglass doors are low maintenance as well; easy to clean with mild soap and water, and resistant to denting and scratching. Choosing a premium entry door provides improved home security and endurance, with many options in styles and finishes to enhance the overall beauty of your new home.
Legacy Steel Entry Door
To learn more about products that achieve these value engineering principles and provide both longevity and design appeal, please visit ProVia.com.