Your Guide to Patio Doors
Brought to you by ProVia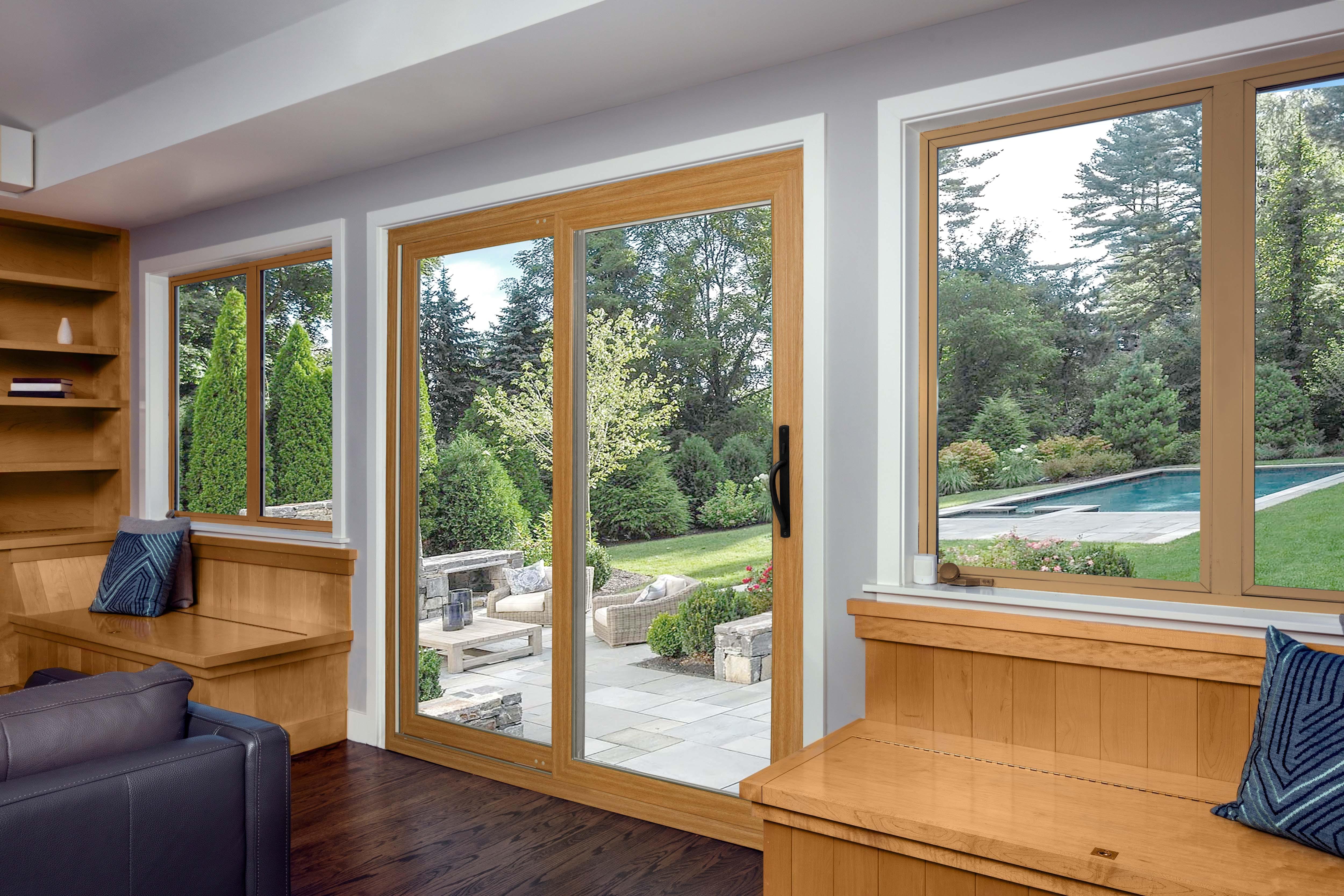 Endure Patio Door
Patio doors can create great ambiance in a home by letting in more natural light, delivering scenic views of the property, and establishing an overall sense of flow and assimilation between indoor and outdoor spaces. When it comes to selecting a new or replacement sliding glass or hinged patio door, functionality that improves the space, flow, and comfort of the room is an important consideration. Door configuration, material, finish, and energy efficiency are all factors that can make your patio entryway an expression of your style and keep your home comfortable and safe.
Patio doors are typically recognized as multi-panel doors consisting of 2, 3, or 4 panels, with one door sliding or swinging, or in the case of French patio doors, both doors swinging. Sliding glass doors can be an excellent choice for smaller rooms or entryways where space is limited, or for an area that is considered a casual space, such as the entryway from the family room or breakfast nook to the backyard patio or deck. Swinging or French doors are typically found in more formal areas, such as a dining room or entrance from an upstairs room to a balcony. Custom options for 3- and 4-panel doors may include either the right, left, or center doors swinging or sliding, depending on the configuration of the room. Another option is unequal French patio doors, with a single large door and second smaller door that can be opened for wider access. A custom-sized replacement patio door can be ordered to fit an existing space or a redesigned entryway that is taller or wider.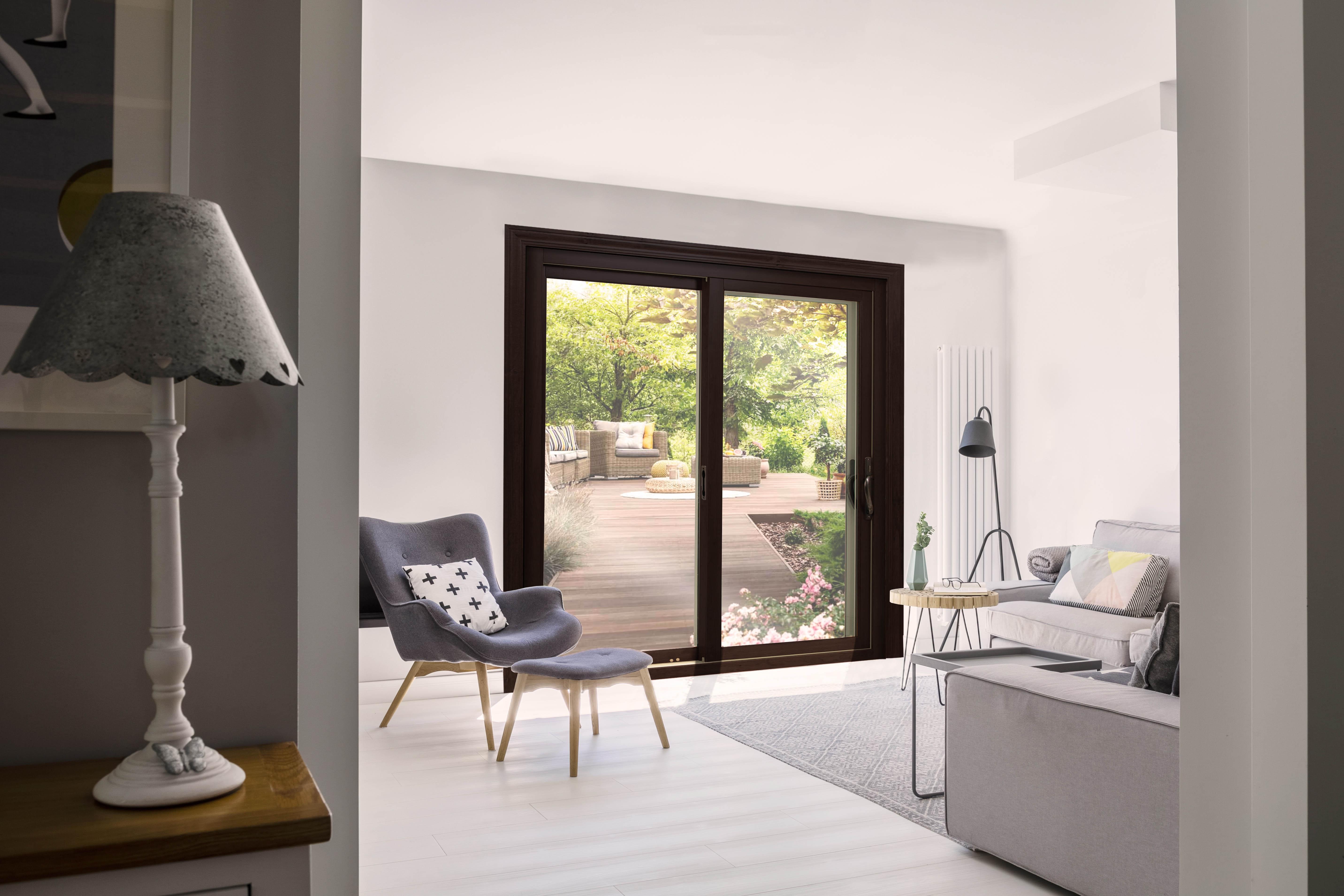 Aeris Patio Door
The traditional white vinyl sliding glass patio door is certainly the most familiar, but there are several options for materials that enable homeowners to affordably turn their patio door into a design feature and provide strength and security. Quality vinyl patio doors are economical, sturdy, operate smoothly, and are effective at keeping out noise, water and air infiltration, explains ProVia. Sliding or hinged doors made of steel and fiberglass can add increased strength and durability to fend off strong storms and forced entry, providing the homeowner with peace of mind. For both strength and aesthetics, ProVia recommends a wood-clad vinyl patio door that offers a crisp, maintenance-free vinyl exterior and a luxurious pre-finished real wood interior.
While aesthetics, durability, and ease of use are likely at the top of the list for most homeowners, anyone who has experienced a cold draft as they walked past their patio door knows that energy efficiency is critical. Patio doors that are ENERGY STAR® certified and highly rated in energy performance are a great investment because they can lower utility costs by "an average of 12 percent nationwide, compared to non-certified products," says ENERGY STAR®. While standard patio door glass can make your air conditioner work overtime by letting in about 75% of the sun's heat, most ENERGY STAR® certified doors minimize heat gain "without noticeably reducing visible light" by way of high-performance low-e glass coatings that reflect heat and minimize harmful rays that can fade interior furnishings, floors, and carpets, explains ENERGY STAR®.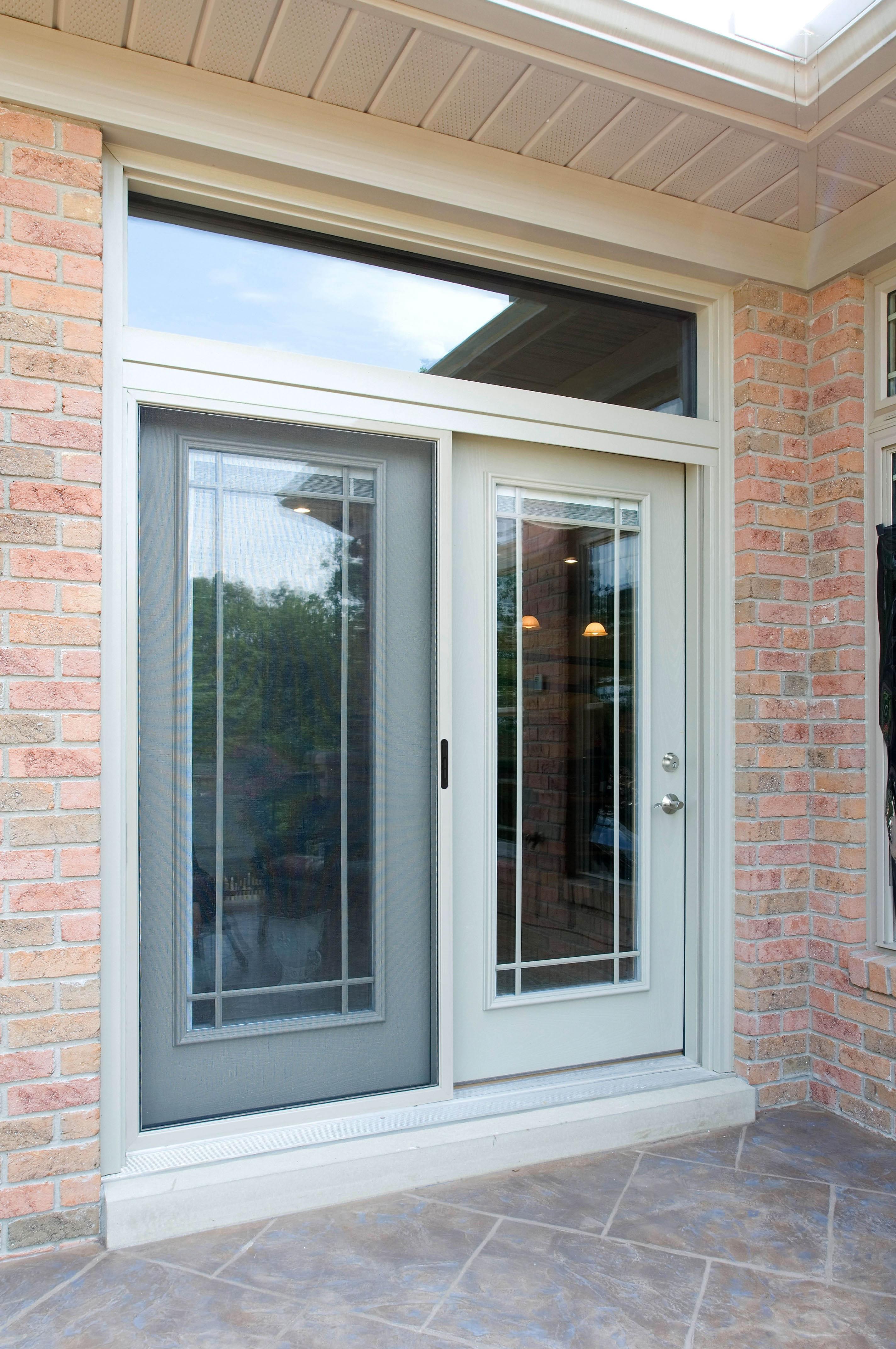 Designer Patio Door
Custom-designed patio doors afford homeowners with the opportunity to create a unique entryway. Paint colors and finishes can be chosen to complement or contrast the design elements of the room. Vinyl sliding patio doors are offered in various combinations of exterior and interior colors, and wood-clad vinyl adds natural interior woodgrain finishes for a warm, traditional look. Doors manufactured from steel or fiberglass are available in a wide spectrum of paint colors and stains. Depending on the door selected, glass options can include privacy, double or triple glazed, various styles of internal grids, and internal blinds. Homeowners can really make their custom replacement patio door stand out with the selection of an Inspirations™ Art Glass design from ProVia. Several color palettes and hand-stained designs are available to create a custom patio door that's a real work of art. Hardware options are plentiful as well – painted metal handles and keylocks in standard colors like beige, sandstone, white and black for a traditional look, or brass, nickel, and bronze for a more elegant finish.
ProVia also offers FineLine™ Technology, which produces a straight, clean weld line on the corners of their Endure patio doors. Most manufacturers use a traditional welding process to join vinyl patio door corners, resulting in a wide joint that must be touched up, explains ProVia. FineLine welding produces a neat, seamless corner, an enhanced fit and finish, and a professional-class look to patio doors.