By Courtney Pittman
Looking for space? These house plans have it. Boasting lots of generous footprints and smart amenities, 3,000 square foot house plans give you plenty of room to spread out and relax. From cool outdoor living spaces to big island kitchens, these home designs combine style with functionality. Below you'll find house designs that are around 3,000 square feet with spot-on style and updated layouts.
Modern Farmhouse Design with Storage Options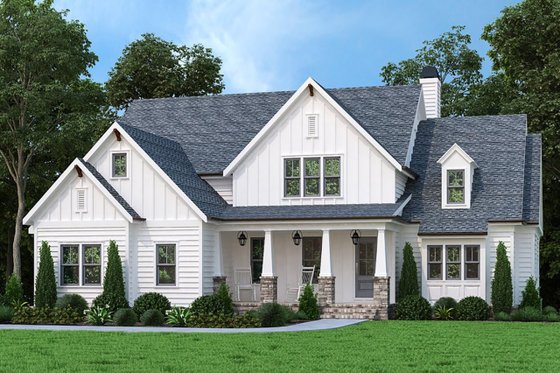 Plan 927-1011
Stay organized with this (just over) 3,000 square foot house plan, which features a mudroom just inside the garage entrance, a spacious walk-in pantry in the kitchen, and a generous walk-in closet in the master suite. The party's in the kitchen where a big island invites the family to hang out, while the great room gives you a fireplace and cool built-ins. Don't miss the vaulted back porch!
Take a look at these dos and don'ts of decorating built-ins from The DIY Playbook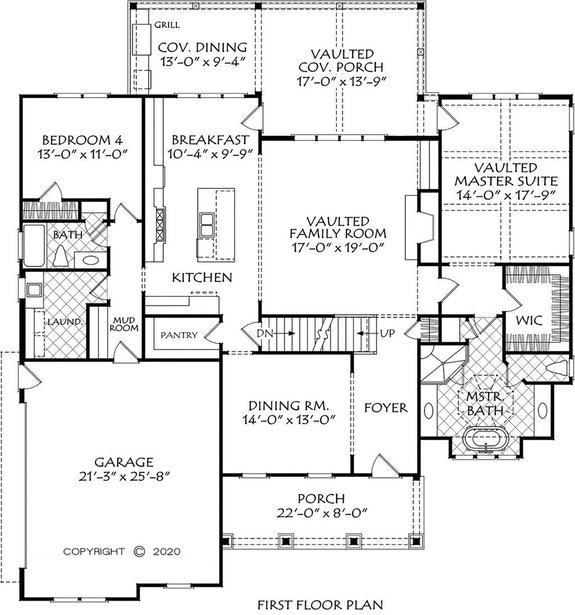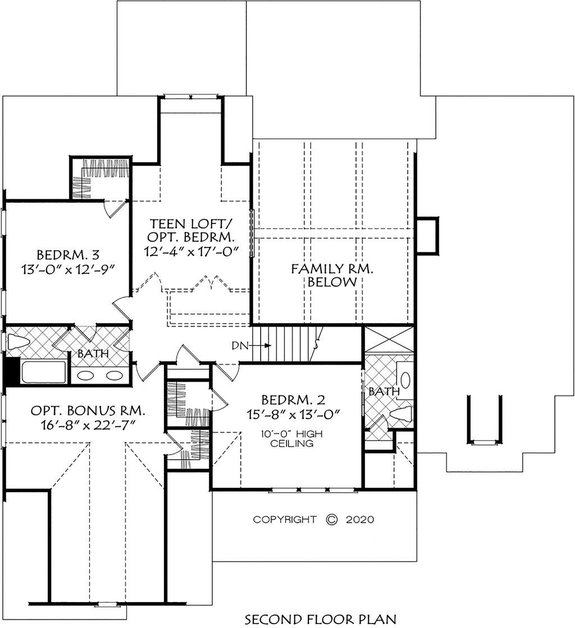 One-Story Ranch Style Home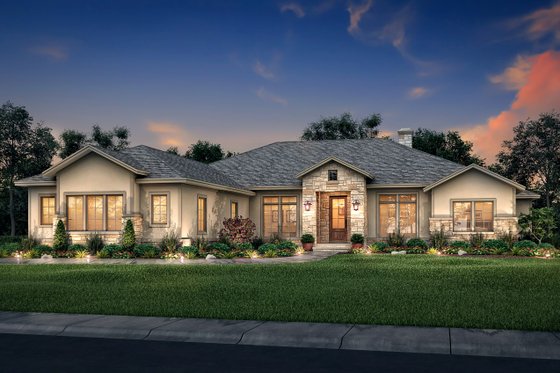 Plan 430-186
This stylish ranch home design includes four bedrooms, an office, and even a game room on one easy-to-get around level. Here's a cool detail: the master suite's spa-like bathroom opens directly to the laundry room for extra convenience. Large windows let light stream in the great room. Another nice feature is the large, open dining room near the spacious island kitchen.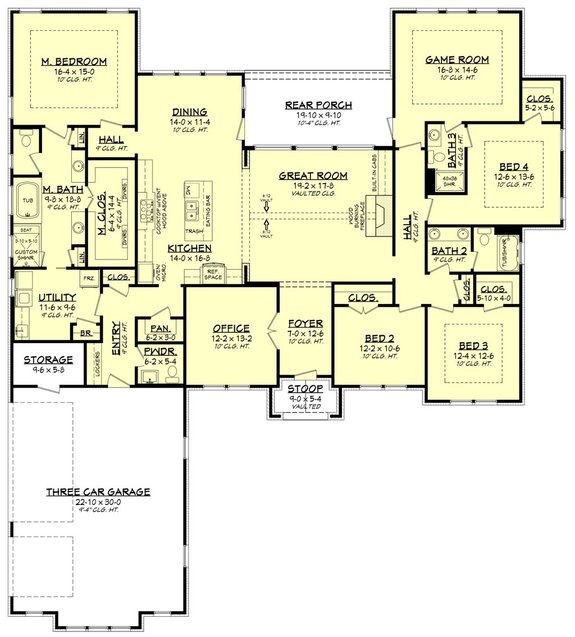 Stunning House Plan with Vaulted Great Room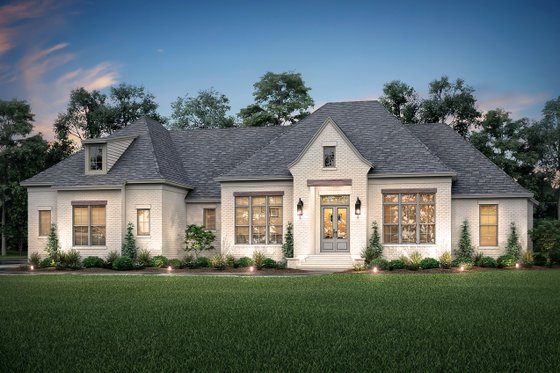 Plan 430-202
Luxurious and just over 3,000 square feet, this stunning farmhouse plan puts everything on one story (except the versatile bonus suite, which can be finished to give you and your guests more room). Check out the master suite's spacious bathroom. Want a big kitchen island? This one overlooks the vaulted great room and gives you an eating bar. A mudroom keeps clutter at bay near the laundry room. The walk-in pantry gives you plenty of room to organize groceries.
Check out these clever pantry organization ideas from Good Housekeeping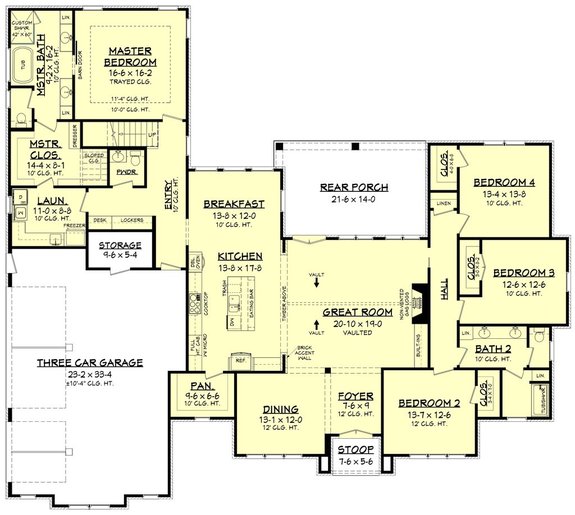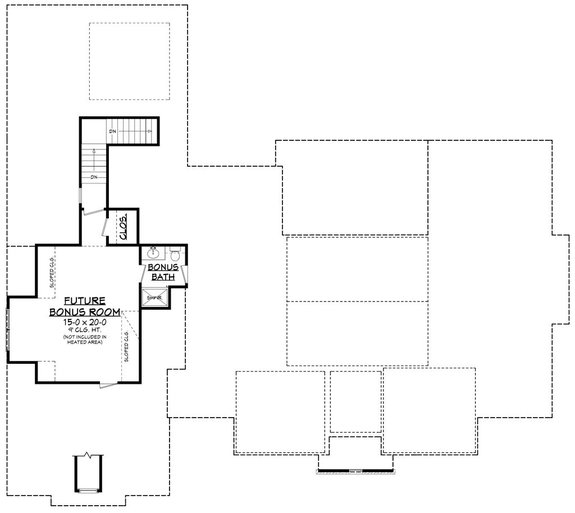 3,000 Square Foot Duplex Plan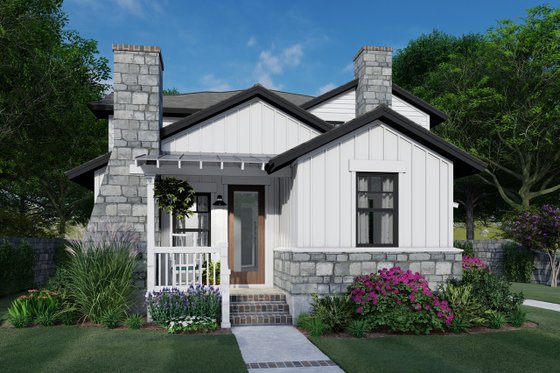 Plan 120-267
This duplex plan gives you cottage curb appeal and two units, each with an open floor plan, three bedrooms, and a two-car garage. The private master bathrooms are also surprisingly impressive, with double sinks, walk-in closets, and more. You'll love the fireplace-warmed living room.
Explore these cottagecore decor tips from Better Homes & Gardens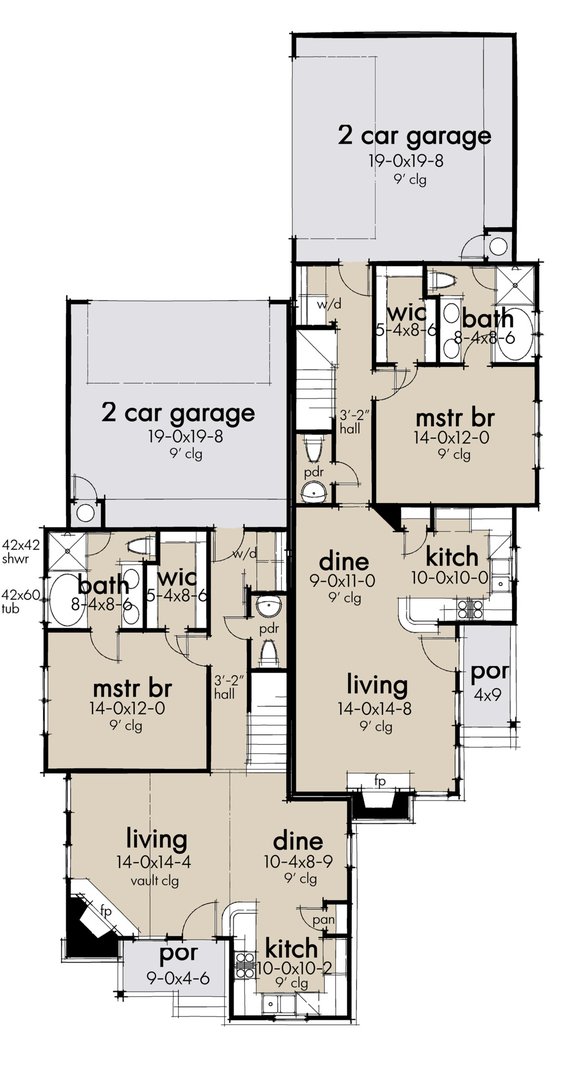 Craftsman Style House with Home Office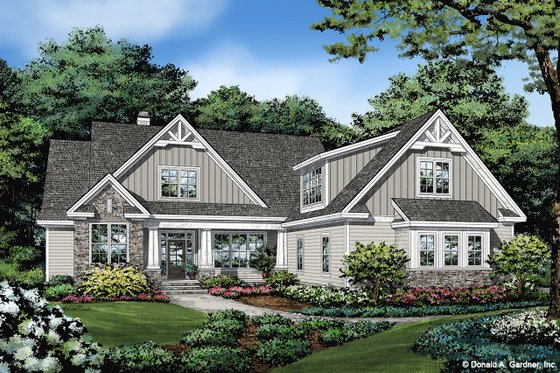 Plan 929-1110
Style meets convenience in this (almost) 3,000 square foot house plan. Need a quiet home office? Check out the first-floor study that could also become a guest suite with a full bathroom attached. The open floor plan makes it easy to move between the great and island kitchen. Unwind on the back porch, which features cool skylights.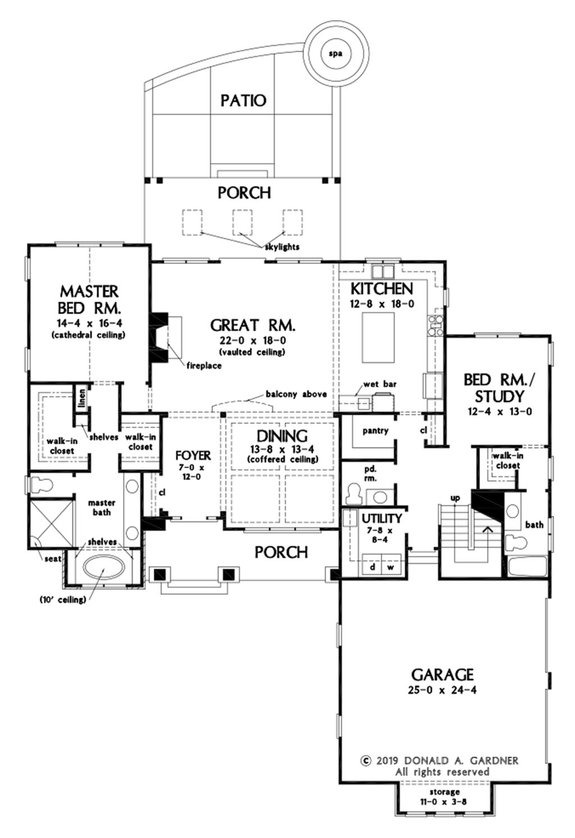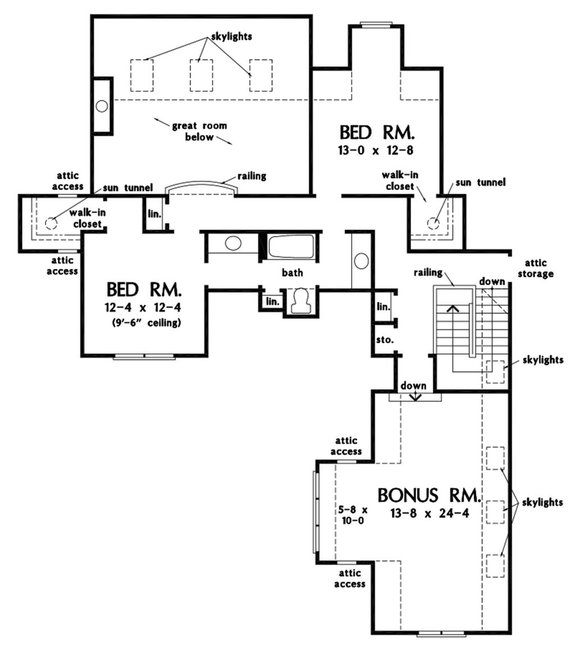 Timeless Modern Farmhouse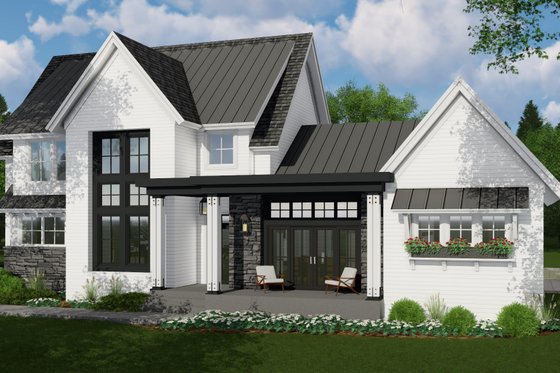 Plan 51-1139
Timeless and bright, this modern farmhouse grabs your attention with bold curb appeal. The interior is full of relaxed details, like the kitchen's island that seats six and another snack bar that overlaps the porch for easy outdoor meals. The open dining room sits next to the front porch to let in fresh breezes. A big shower, a soaking tub, and dual sinks create a modern retreat in the master bathroom, with the huge walk-in closet just steps away.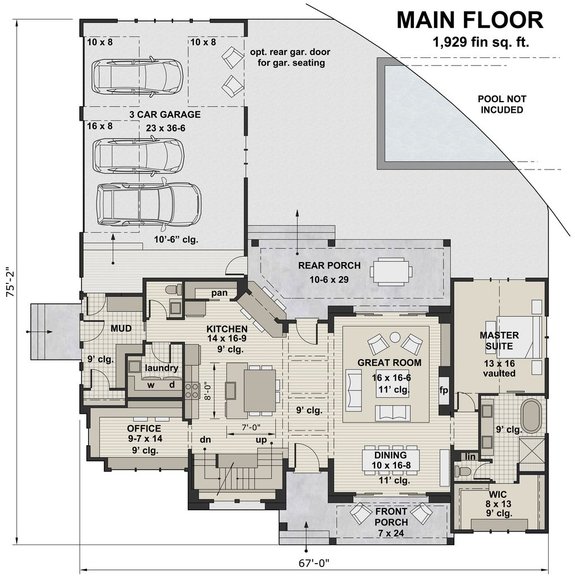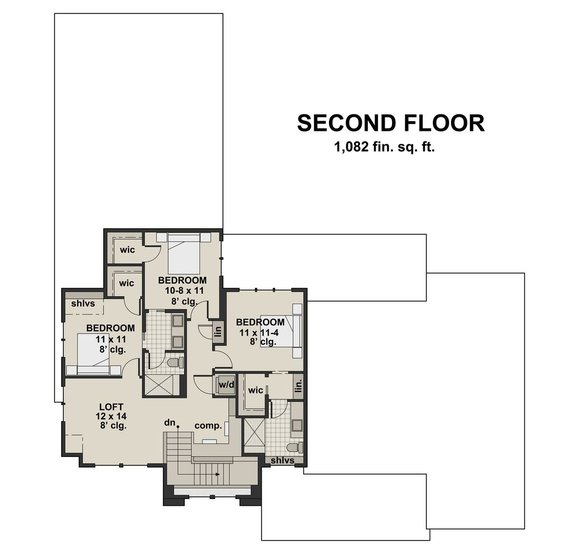 Bold Modern Farmhouse Plan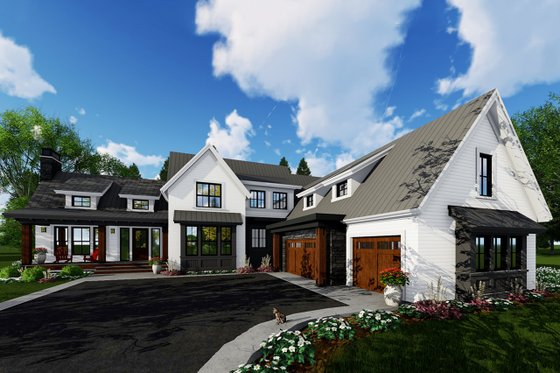 Plan 51-1145
Go bold with this (just over) 3,000 square foot plan, which sports head-turning curb appeal and a fresh open floor plan. The kitchen gives you seating on three sides of the island, creating a fun tavern-like vibe. Enjoy your private master suite, where a luxurious bathroom invites you to relax. Three secondary bedrooms rest upstairs, along with a loft or fifth bedroom. Another wow moment: the master suite's huge closet.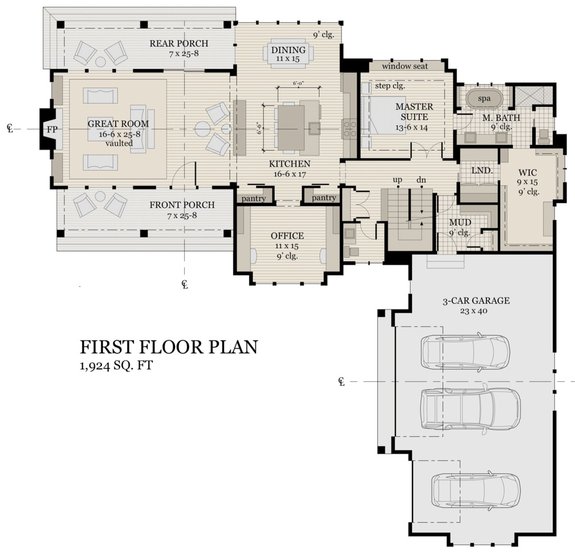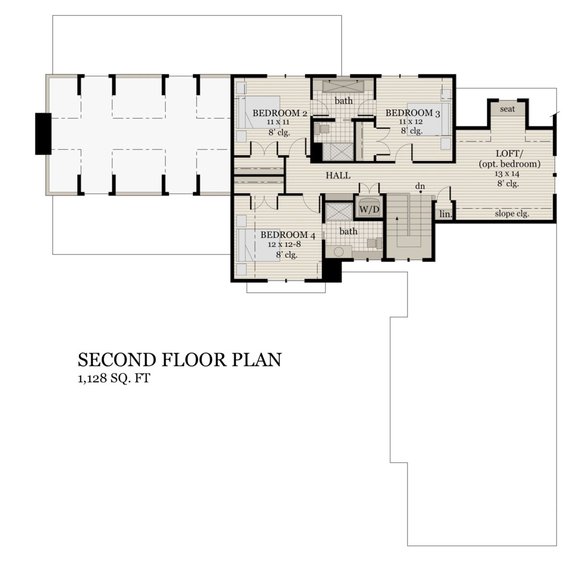 Impressive Modern House Plan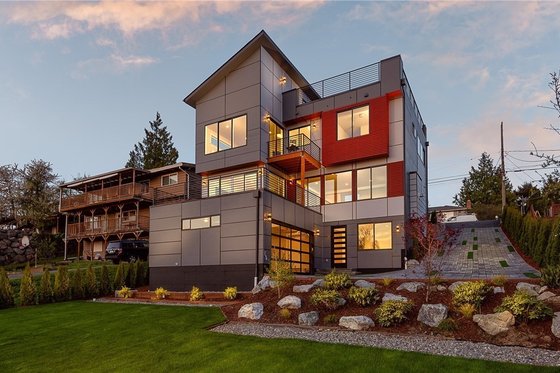 Plan 1066-67
Explore the inside of this stunning modern house design, especially the impressive kitchen and its huge island. Nice weather? Head out to the balcony on the main floor or go up to your private balcony from the master suite. Just over 3,000 square feet, the ultra-open floor plan feels super contemporary and creates excellent flow between the great room, dining area, and kitchen. A den on the first level can become a quiet home office. We love the versatile rec room on the second floor.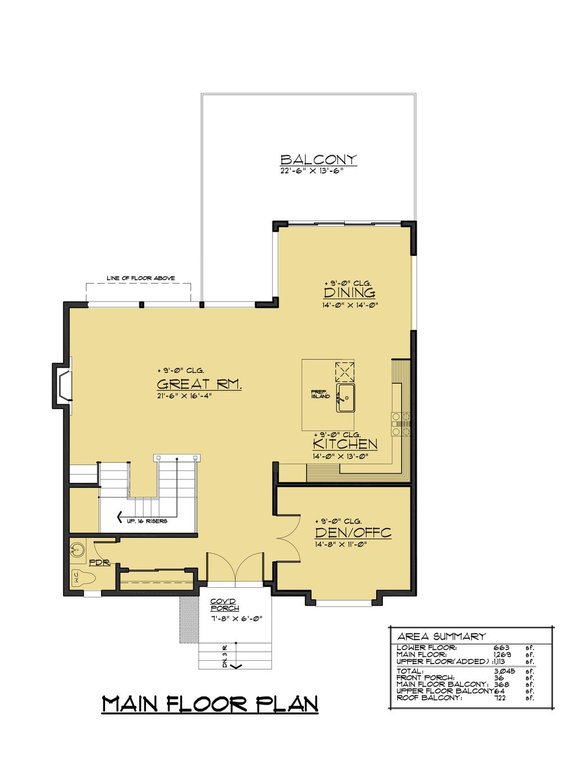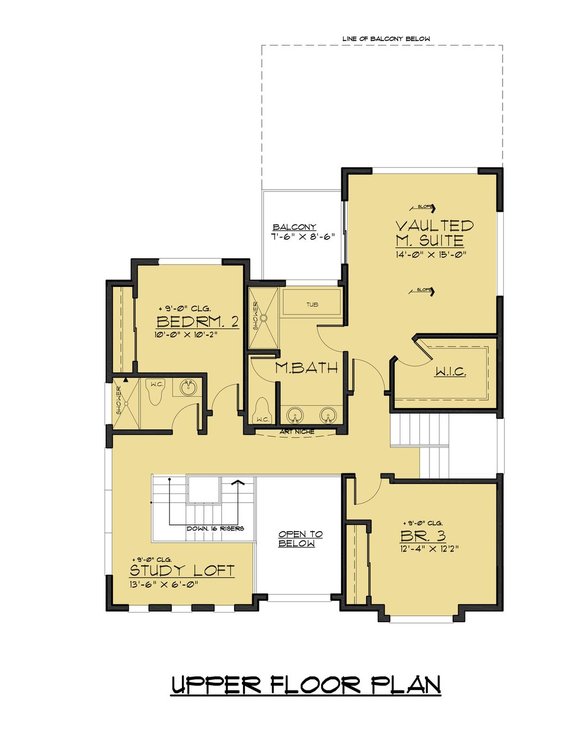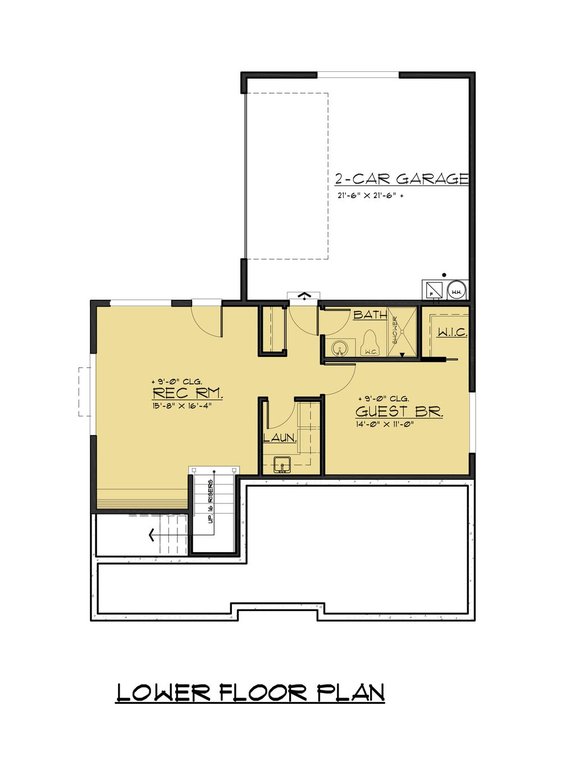 Handsome Farmhouse with Outdoor Living
Plan 120-271
Here's a handsome farmhouse design that gives you an open floor plan. A fireplace warms the spacious family room, giving you a cozy place to relax when the weather is chilly. The big utility room keeps you organized. A study near the front gives you a nice view of the front porch while working. You'll have plenty of counter space to prepare meals in the island kitchen. Check out the huge back lanai (and screened porch), ready for grilling.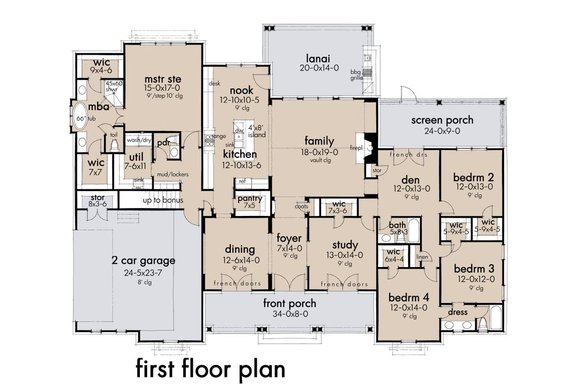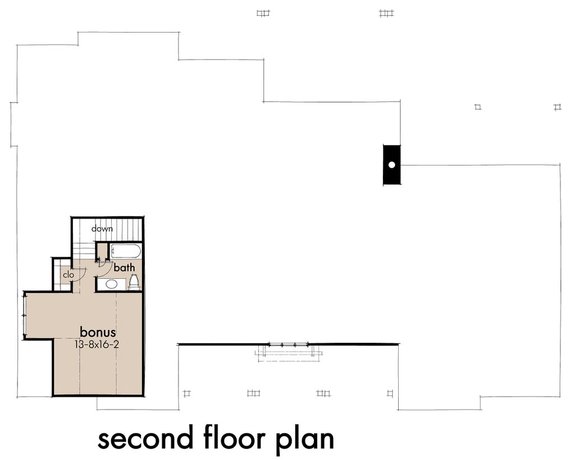 Exclusive 3,000 Square Foot Plan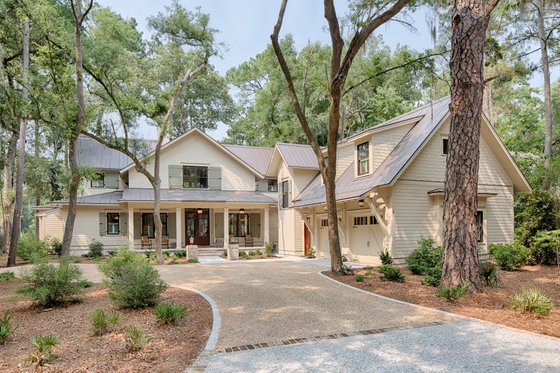 Plan 928-13
This exclusive design (The Eleanor) from Visbeen Architects offers excellent indoor-outdoor connections, with even the master suite opening out to a screened patio. The master suite surrounds you with contemporary luxury. You'll also enjoy your deluxe private spa-like bathroom. An optional guest apartment above the garage provides impressive privacy to in-laws, grown children, visitors, or even renters. Other highlights include the super-spacious kitchen and mudroom.