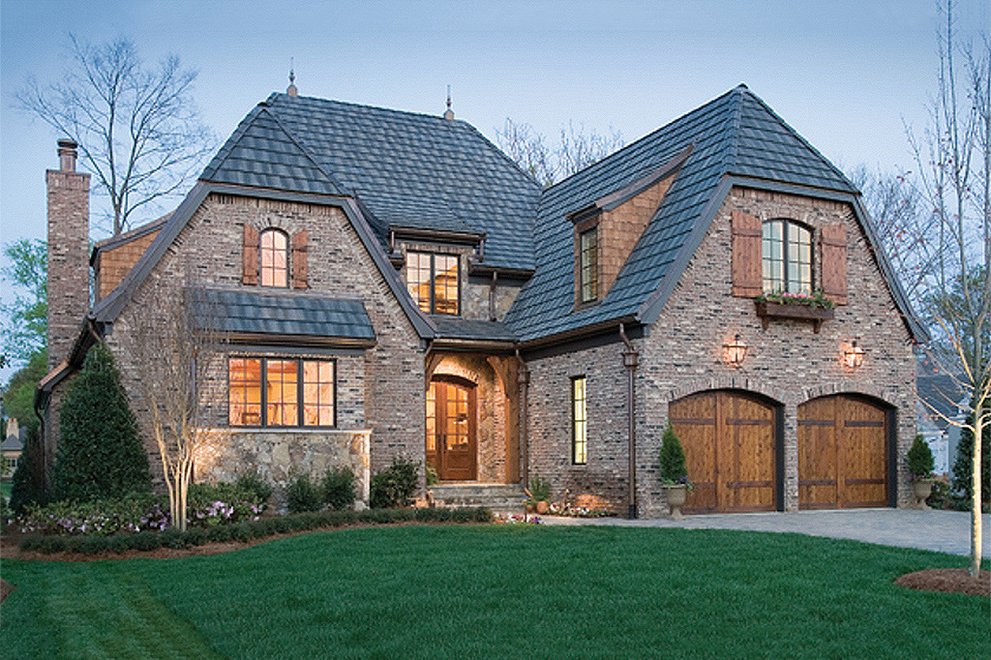 Trendwatch


Manufactured stone -- also called "cultured stone" or "manufactured veneer stone" -- continues to improve in quality and has become an artful, and usually much less expensive, alternative to the real thing.  It's lighter, less structurally demanding, and easier to use -- and new variations are appearing all the time. El Dorado Stone's introductions, like this "dry stack" fireplace example "Ledge Cut 33" in a color called "Birch."
The more traditional look of their
"Cypress Ridge"
pattern in a color called "Orchard" --  and shown at the top of this post -- is especially eye-catching. A close-up view shows how authentic the product is. It's almost impossible tell that it's not true stone. Made of portland cement, lightweight aggregates,
and mineral
oxide colors, it's cast in molds made from real stones. El Dorado stone has even developed regional variations in some patterns for different parts of the country.
Other major manufacturers include the following:
Boral
Coronado
Instone