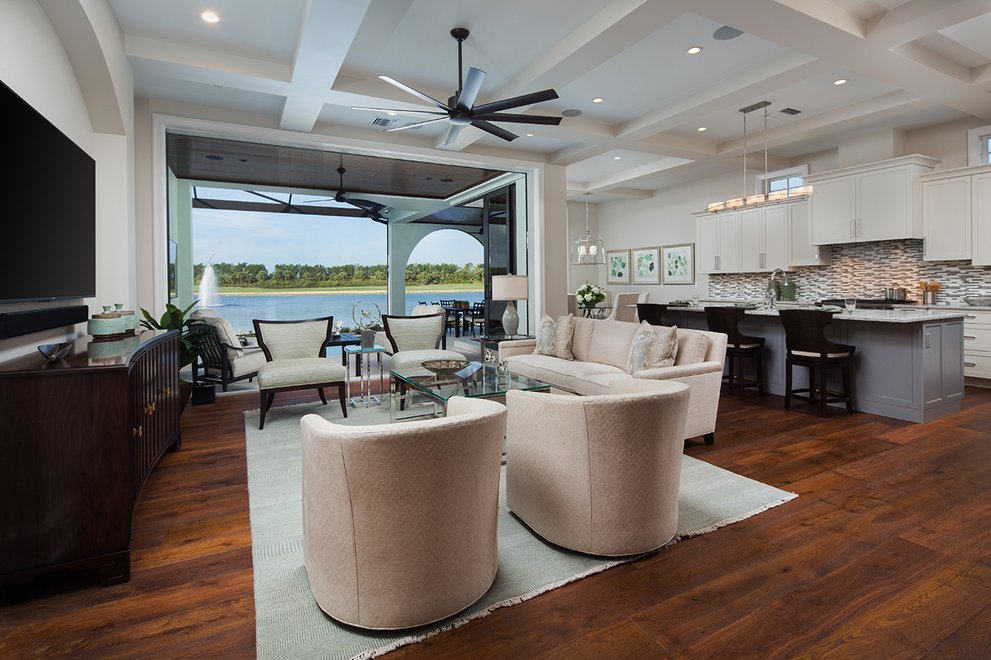 A quiet revolution has been taking place in the world of the sliding glass door. The first examples were usually custom-designed and became key features of modern houses, capturing the new machine age spirit of the early 20th century.
More recently, window and door manufacturers have jumped on the sliding door track, led by companies like Nanawall, offering a myriad of options for folding, single track, and frameless wall systems, top-hung or floor-mounted systems, along with a wide variety of material, glazing, and finish choices. A new house in Wyoming by Studio BNA Architects, for example, uses a folding Nanawall in the living room. Today's sliding and folding glass panels allow openings to get very large and even curve.

The sliding glass door is definitely an expanding category at the Home Builder Show, from clean-lined wood clad examples by Andersen to bifold units from Weiland. Some panels can act as a single door when the other folding panels are fixed. Sierra Pacific Windows showcased its Multi-Slide Pocketing Doors at the 2013 New American Home in Las Vegas.