Key Specs

544 sq/ft

2 Bedrooms

1 Bath

1 Story

No Garage
Plan Description
Designed By Marianne Cusato Compact and efficiently planned, this 2 bedroom cottage is perfectly sized to sit on the back of a lot as a guest house, or clustered with other cottages to create small villages.
Modify This Plan
This plan can be customized!
Tell us about your desired changes so we can prepare an estimate for the design service. Click the button to submit your request for pricing, or call 1-800-913-2350 for assistance.
Full Specs & Features
Dimension
Depth : 42'
Height : 16' 4"
Area
*Total Square Footage only includes conditioned space and does not include garages, porches, bonus rooms, or decks.
Roof
Primary Pitch : 10:12
Roof Framing : Truss
Exterior Wall Framing
Exterior Wall Finish : cement board siding
Framing : 2"x6"
Energy Efficient Features
What's included in this plan set
See a sample plan set
All plans are drawn at ¼" scale or larger and include :
Foundation Plan: Drawn to 1/4" scale, this page shows all necessary notations and dimensions including support columns, walls and excavated and unexcavated areas.
Exterior Elevations: A blueprint picture of all four sides showing exterior materials and measurements.
Floor Plan(s): Detailed plans, drawn to 1/4" scale for each level showing room dimensions, wall partitions, windows, etc. as well as the location of electrical outlets and switches.
Cross Section: A vertical cutaway view of the house from roof to foundation showing details of framing, construction, flooring and roofing.
Interior Elevations: Detailed drawings of kitchen cabinet elevations and other elements as required.
*See important information before purchasing
Pricing
Plan Options
| | | |
| --- | --- | --- |
| 5 Copy Set | $850.00 | 5 printed plan sets mailed to you. |
| Reproducible Set | $950.00 | For inexpensive local printing / making minor adjustments by hand. 1 printed set, typically on Bond paper. |
Foundation Options
| | | |
| --- | --- | --- |
| Pier | $0.00 | Ideal for lot conditions where the home needs to be off the ground. A pier foundation consists of wood posts or concrete piers connected by beams to support the home. Some lots may require drilling deep into bedrock to support the posts. |
*Options with a fee may take time to prepare. Please call to confirm.
Additional Options
| | | |
| --- | --- | --- |
| Additional Copies | $40.00/each | Additional hard copies of the plan (can be ordered at the time of purchase and within 90 days of the purchase date). |
| Mirror Reverse Sets | $0.00 | Choose how many sets of the 5 or 8 copy set to mirror. Text and dimensions will be backwards. Click here for more information. |
*Options with a fee may take time to prepare. Please call to confirm.
Unless you buy an "unlimited" plan set or a multi-use license you may only build one home from a set of plans. Please call to verify if you intend to build more than once. Plan licenses are non-transferable and cannot be resold.

"We have a chance to hit the reset button, to stop and think about what really matters in our lives, and to ask ourselves what will provide true, lasting value rather than a quick fix."~ Marianne Cusato
Read: Blog Entries by Marianne Cusato on the Huffington Post
Marianne's new book is The Just Right House. The Katrina Cottages include designs by Marianne and:
Andres Duany; Duany Plater Zyberk & Co.
Eric Moser; Moser Design Group
W. A. Lawrence; Period Style Homes

Originally designed as a dignified alternative to the FEMA trailer, Katrina Cottages have been hailed for their design, durability, versatility and, affordability in USA Today, The Wall Street Journal, The New York Times, on CNN and in all major news outlets nationwide. The Katrina Cottage is the vision of Andres Duany, first developed at the Mississippi Renewal Forum in October 2005. The goal of a Katrina Cottage is to create a home that is safe, affordable, and can be built quickly - yet at the same time is livable and lovable.
Following popular demand nationwide, Marianne Cusato and a talented team of independent designers have expanded the series beyond emergency housing. These homes are ideal for anyone looking for a small and compact home with style. They can be used as primary homes, clustered in pocket neighborhoods, used for student housing and even for vacation cabins.
Meet the Team:
Designer and author Marianne Cusato is a leading voice in home design whose work continually inspires and shapes trends throughout the building industry. Cusato's work addresses the ever-changing needs of homeowners today by striving to balance the practical requirements of economy and durability with the desire to love where we live. Ranked the No. 4 most influential person in the home building industry by Builder Magazine in its annual "Power on 50" list, Cusato is the author of Get Your House Right, Architectural Elements to Use and Avoid, with Ben Pentreath, Richard Sammons and Leon Krier, foreword by HRH The Prince of Wales (January 2008, Sterling Publishing). In 2006, her 308 s.f. Katrina Cottage won the Smithsonian Institute's Cooper-Hewitt Design Museum's "People's Design Award." In June 2006, Congress appropriated $400 million for an alternative emergency housing program, based on the idea of the Katrina Cottage. Cusato is a graduate of the University of Notre Dame School of Architecture.
Eric Moser; Moser Design Group, Inc. is a neighborhood and residential design firm dedicated to promoting well designed traditional homes and communities and supporting Smart Growth through New Urbanism.
W. A. Lawrence; Period Style Homes, W.A. "Bud" Lawrence, ICA/CA is the principal partner of Period Style Homes, Inc. specializing in land planning and residential design and Lawrence Design-Build, Inc. specializing in residential and commercial construction. Throughout his 34 year career he has designed residential projects in classical, traditional and vernacular styles nationally and internationally.
Andres Duany; Duany Plater Zyberk & Co. (DPZ) is an award-winning leader in the practice and direction of urban planning, having designed over 300 new and existing communities in the United States and overseas, including Seaside, Florida. Principals, Andres Duany and Elizabeth Plater-Zyberk are co-founders of the Congress for the New Urbanism (CNU). His designs will be coming soon.
How much will this cost to build?
This report will provide you cost estimates based on location and building materials.
Get Cost-to-Build Report
Questions?
Other plans by this designer
Signature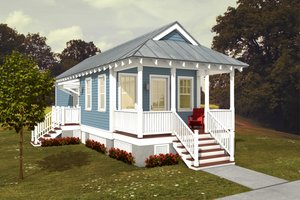 Plan 514-6 from $850.00
| | | |
| --- | --- | --- |
| 576 sq ft | 1 bed | 1 bath |
| 1 story | 16' wide | 44' deep |
Signature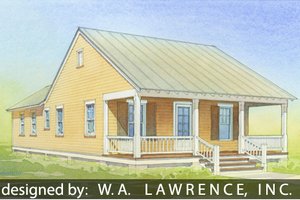 Plan 514-11 from $850.00
| | | |
| --- | --- | --- |
| 888 sq ft | 2 bed | 2 bath |
| 1 story | 25' wide | 52' deep |
Signature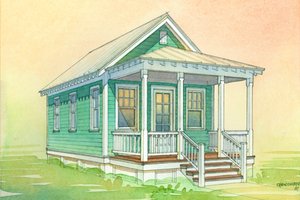 Plan 514-2 from $575.00
| | | |
| --- | --- | --- |
| 416 sq ft | 1 bed | 1 bath |
| 1 story | 16' wide | 34' deep |
Signature
Plan 514-10 from $850.00
| | | |
| --- | --- | --- |
| 697 sq ft | 2 bed | 1 bath |
| 2 story | 24' wide | 34' deep |
Signature
Plan 514-20 from $850.00
| | | |
| --- | --- | --- |
| 832 sq ft | 2 bed | 2 bath |
| 1 story | 32' wide | 44' deep |
Signature
Plan 514-13 from $850.00
| | | |
| --- | --- | --- |
| 936 sq ft | 2 bed | 1 bath |
| 2 story | 26' wide | 26' deep |
Signature
Plan 514-8 from $850.00
| | | |
| --- | --- | --- |
| 633 sq ft | 1 bed | 1 bath |
| 2 story | 22' wide | 24' deep |
Signature
Plan 514-15 from $850.00
| | | |
| --- | --- | --- |
| 1112 sq ft | 3 bed | 2 bath |
| 1 story | 25' wide | 52' deep |
Signature
Plan 514-18 from $850.00
| | | |
| --- | --- | --- |
| 1200 sq ft | 3 bed | 2 bath |
| 2 story | 26' wide | 41' deep |
Your recently viewed plans
Need help? Let our friendly experts help you find the perfect plan!
Contact us now for a free consultation.
Call: 1-800-913-2350
Email: sales@houseplans.com
Important Information
All sales on house plans and customization/modifications are final. No refunds or exchanges can be given once your order has started the fulfillment process.
All house plans from Houseplans are designed to conform to the local codes when and where the original house was constructed.
In addition to the house plans you order, you may also need a site plan that shows where the house is going to be located on the property. You might also need beams sized to accommodate roof loads specific to your region. Your home builder can usually help you with this. You may also need a septic design unless your lot is served by a sanitary sewer system. Many areas now have area-specific energy codes that also have to be followed. This normally involves filling out a simple form providing documentation that your house plans are in compliance.
In some regions, there is a second step you will need to take to insure your house plans are in compliance with local codes. Some areas of North America have very strict engineering requirements. Examples of this would be, but not limited to, earthquake-prone areas of California and the Pacific Coast, hurricane risk areas of the Florida, Gulf & Carolina Coasts. New York, New Jersey, Nevada, and parts of Illinois require review by a local professional as well. If you are building in these areas, it is most likely you will need to hire a state licensed structural engineer to analyze the design and provide additional drawings and calculations required by your building department. If you aren't sure, building departments typically have a handout they will give you listing all of the items they require to submit for and obtain a building permit.
Additionally, stock plans do not have a professional stamp attached. If your building department requires one, they will only accept a stamp from a professional licensed in the state where you plan to build. In this case, you will need to take your house plans to a local engineer or architect for review and stamping. In addition, plans which are used to construct homes in Nevada are required to be drawn by a licensed Nevada architect.
Best Price Policy
Some of our plans are also available on other websites and in printed catalogs. We are committed to selling these plans at or below the lowest price available elsewhere. If you find a regularly priced plan (not "on-sale") for a lower price, we'll beat the advertised price by 5%. We will match the price for any on-sale plans.
Once our staff is able to verify that the same plan is offered at a lower published price, Houseplans will offer the plan for sale at the lower published price less 5%. Our discount is available for immediate plan purchase only. Please call us at 1-800-913-2350.
The advertised item must be the same plan as the product being purchased, including set type (5-copy, 8-copy, Reproducible, or CAD Set), foundation options, and any miscellaneous details. Advertised prices must be in the same currency that the original product was purchased in. Our Price Guarantee does not apply to advertising errors or misprints, special prices, restricted offers, mail order offers, rebates, coupons, premiums, free or bonus offers, OEM products, limited or minimum quantity or limited time offers, close-outs, liquidations, clearances, and special financing offers.
Full sets of plans only, such as PDF, 5-copy, 8-copy, Reproducible, or CAD, are eligible for this offer. 1-copy Sets, Study Sets, Additional Sets, Materials Lists are not eligible for this offer.