By Gabby Torrenti
These multifamily house plans are perfect for those looking to rent out spaces in their current homes, multiple generations of the same family hoping to live under one roof, or developers hoping to create new housing in their communities. These plans include homes that can house multiple families in one convenient building, like duplex house plans, house plans with in-law suites, and even a couple of triplex plans. Some of these units include private entrances too, allowing your in-building neighbors to enjoy their privacy.
Contemporary Multifamily Home
House Plan 25-4555
This modern home includes three separate identical units, giving each tenant their own luxurious space. With 3,555 total square feet of total space, each level provides its occupants with 1,185 square feet of living space. Each of the open-concept units includes access via a private flight of stairs. A kitchen with a center island and attached dining room makes the perfect space to enjoy a meal with family. On the right side of the unit, two bedrooms make this space perfect for a small family with a full bathroom for added convenience. Each floor also features its own washer and dryer, as well as lots of closet space for storing all of your belongings with ease.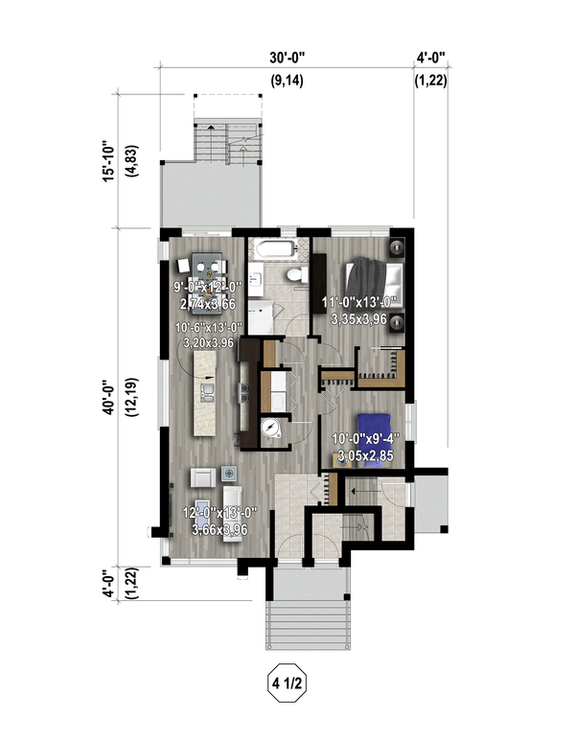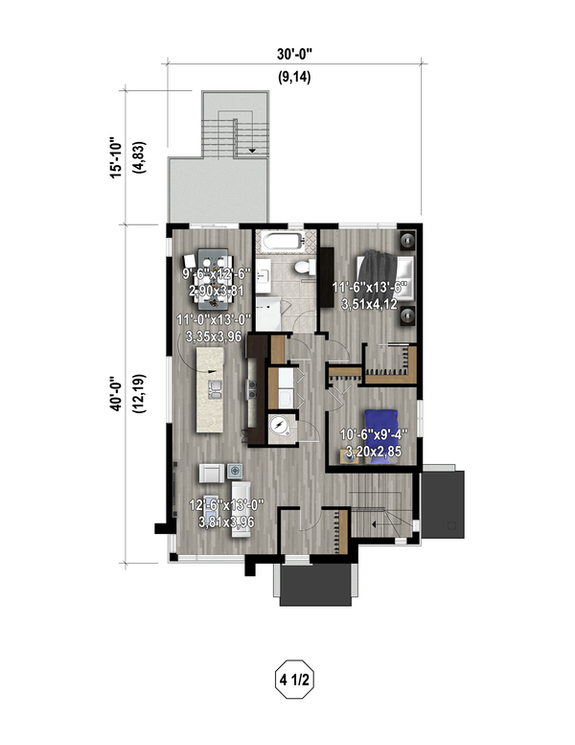 Craftsman Duplex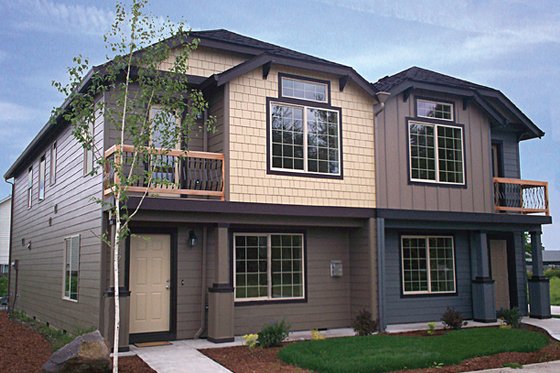 House Plan 943-38
At 3,176 square feet, this Craftsman duplex house plan provides plenty of space for two families to live comfortably side-by-side. The identical mirror units are each two levels and feature their own garages as well. The first level of each unit consists of a sizable great room that fronts the home and leads into the kitchen. A powder room completes the first level, giving guests a private bathroom to use without having to venture upstairs.
On the second level, a primary bedroom with its own private sitting area and an attached bathroom with dual sinks gives homeowners space to relax. A walk-in closet helps to maximize your space as well. Leading toward the back of the home, a washer and dryer make keeping tidy a breeze, while a media room gives you a perfect place to unwind at the end of the day. Two additional bedrooms can hold guests or kids and a second bathroom on this level gives the occupants of these rooms their own space to prepare for the day.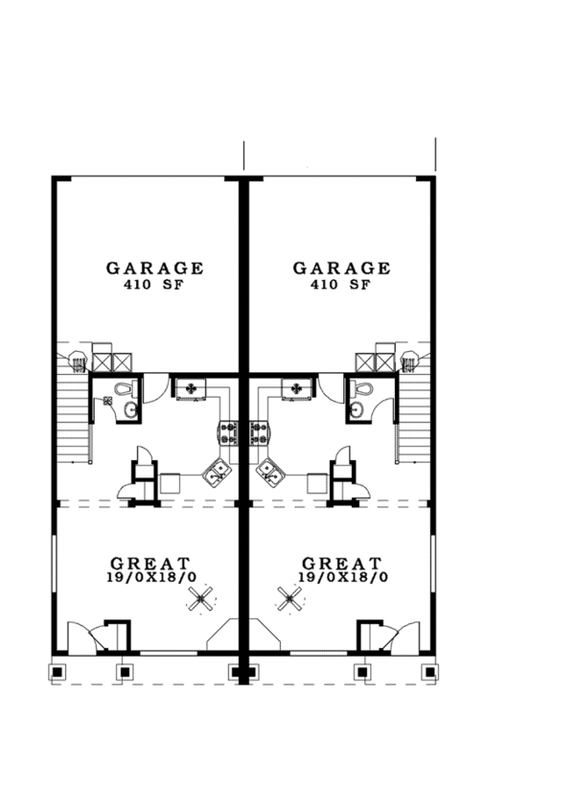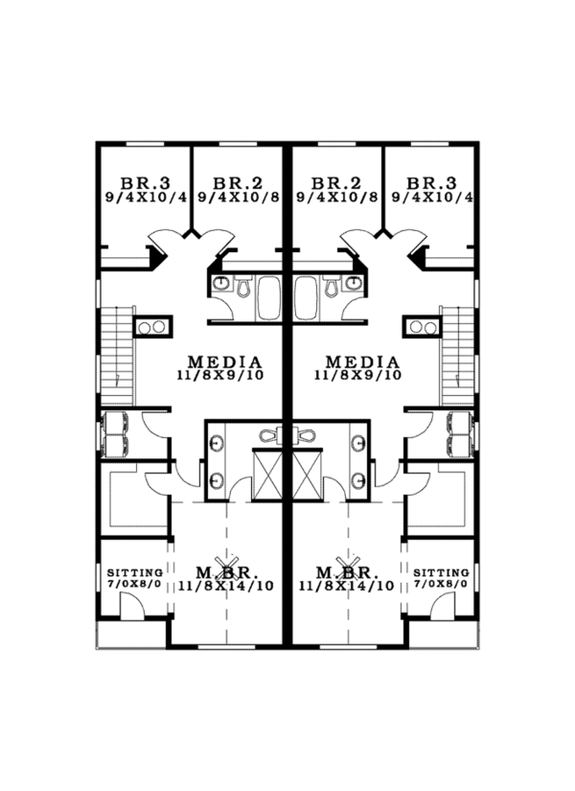 Traditional-Style Duplex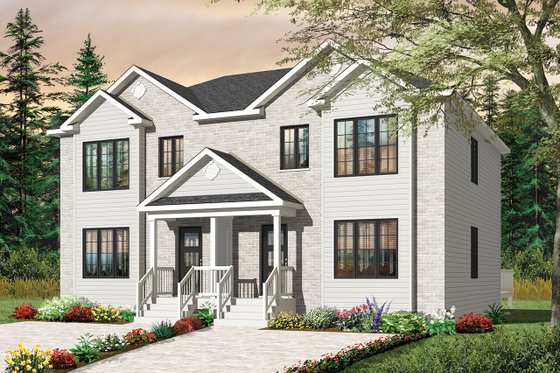 House Plan 23-2411
Here's another layout with two side-by-side units. This traditional duplex features two private entrances that lead into the great rooms of each unit. The first floor comprises a connected living room and dining room that lead into the kitchen. The open floor plan makes the space feel larger than it is, while a powder room adds to the space's convenience.
Upstairs, a landing opens to three bedrooms and a five-piece bathroom. The primary bedroom includes its own small sitting area and walk-in closet. Each additional bedroom includes its own closet, too.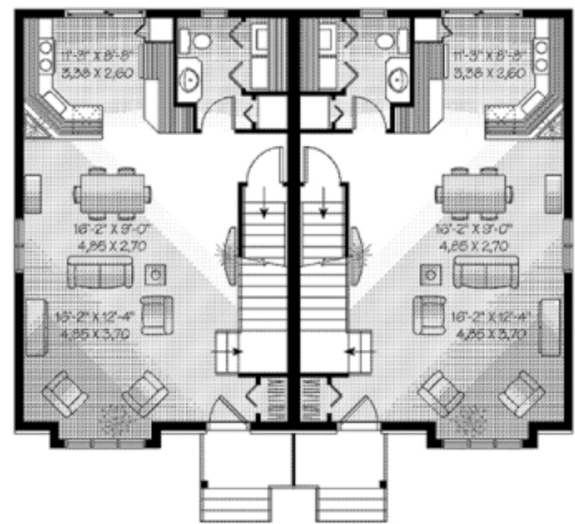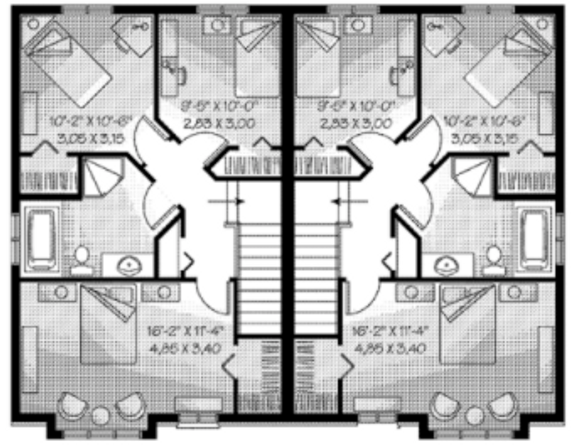 Multifamily Farmhouse
House Plan 23-2738
Here's a beautiful farmhouse plan that would be ideal for a homeowner with a live-in relative or adult child who wants some privacy. The smaller unit is located on the left and features its own porch entry. Inside, the open living space flows into the kitchen. A bedroom sits to the left.
This unit can connect to the other with an interior door if you wish, giving access to the bigger unit. Here, a large primary suite features a private bathroom with two sinks, a shower, and a separate tub. The spacious living area leads out to a large covered porch.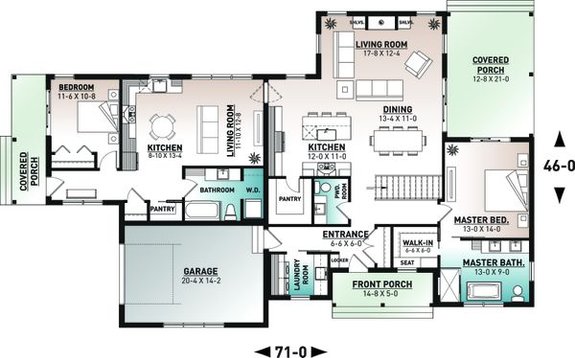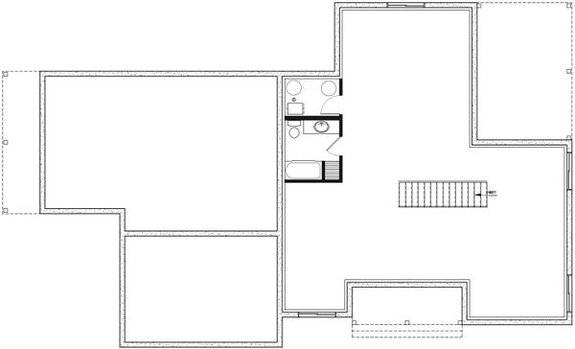 Modern Duplex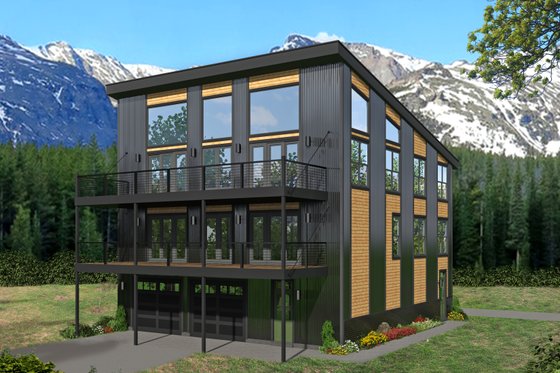 House Plan 932-444
This two-family home would work well for extended families living together. The lower floor consists of a double garage with space for up to four cars, as well as lots of storage space. Up a flight of stairs, the main level opens with a living room, bordering an eat-in kitchen with a center island. Toward the home's rear, the primary bedroom gives the owners space to relax with its own bathroom with dual sinks and a spacious closet. Past a laundry room and another convenient closet, two more bedrooms are perfect for kids or visitors. These two bedrooms share a full hall bathroom. A balcony allows you to relax outdoors.
Upstairs, a second identical unit allows another family to make themselves right at home. This space features a balcony as well, making each level feel luxe.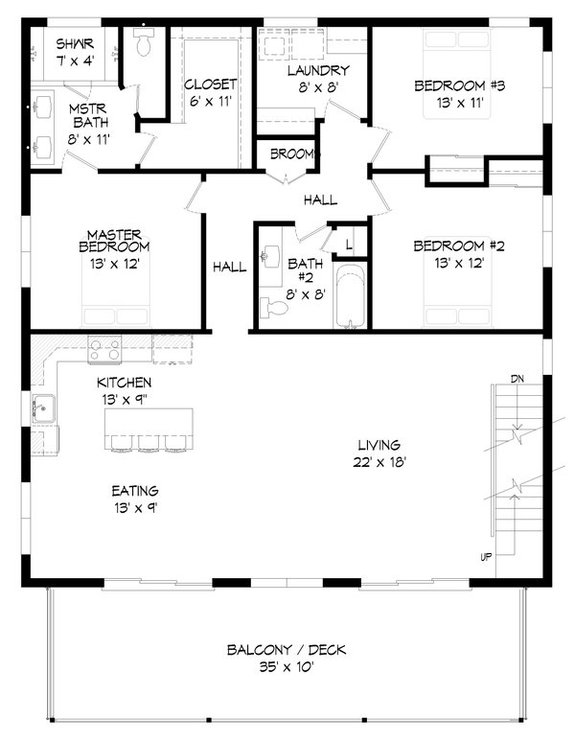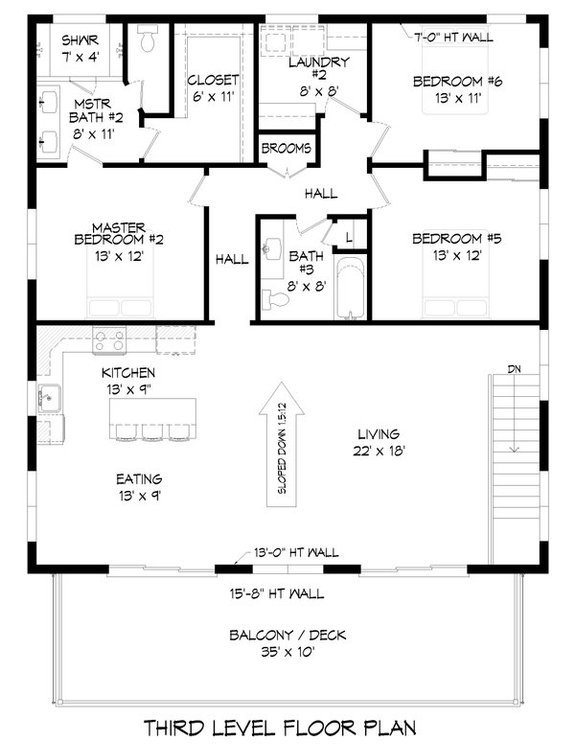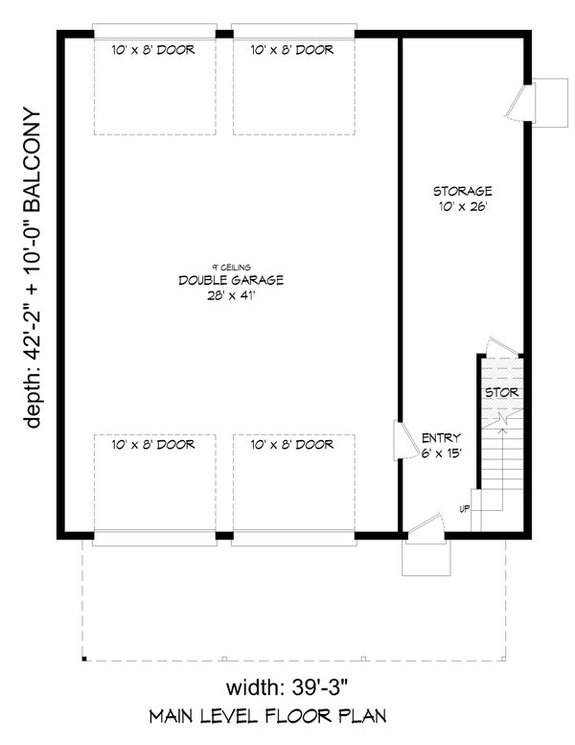 Traditional Triplex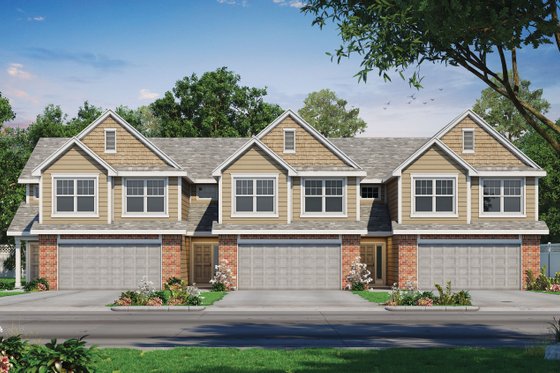 House Plan 20-2356
This traditional-style triplex is fronted by three garages, which lead into the main level of each of the home's three units. Each first-floor space includes a powder room right off the garage, leading toward the kitchen with a center island that flows into the dining space. A family room with a fireplace provides occupants of each unit with a comfortable place to relax, while a pocket office makes working from home easier.
Upstairs, the units each feature a primary bedroom with a spacious closet and private bathroom. Down a short hallway, a washer and dryer makes tidying your space simple. Two additional bedrooms in each unit are ideal for kids or visitors.