By Courtney Pittman
Add value and flexibility to your property and home with accessory dwelling units (or ADUs). These small house plans boast a variety of benefits including the ability to host an aging relative, creating space for a home office, or generating income through a renter.
Click here to explore our collection of accessory dwelling units (ADUs).
According to an article from Accessory Dwellings, an ADU is "a really simple and old idea: having a second small dwelling right on the same grounds (or attached to) your regular single-family house, such as: an apartment over the garage, a tiny house (on a foundation) in the backyard, [or] a basement apartment." We've gathered some of our favorite ADUs from Houseplans.com – check them out below (before building an accessory dwelling unit, be sure to find out if ADUs are allowed in your area).
Cute Cottage House Plan
Enjoy privacy with this detached cottage house plan.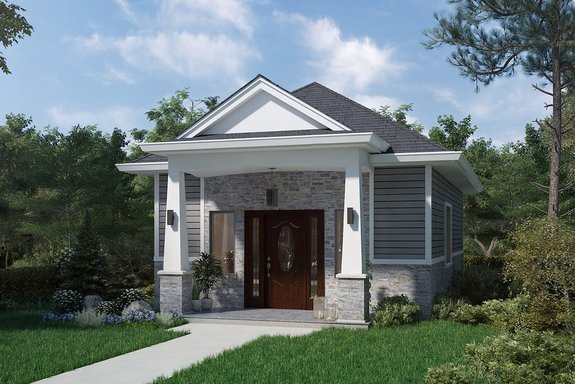 Plan 1077-7 is convenient and affordable.
Looking for an accessory dwelling unit to build on a larger property? Your in-laws will love the privacy of this cute cottage, which includes an open kitchen. Or build it as an affordable, lovely primary home. A kitchen island opens directly to the living room creating an airy vibe. Step outside via the sliding glass doors just off the master bedroom.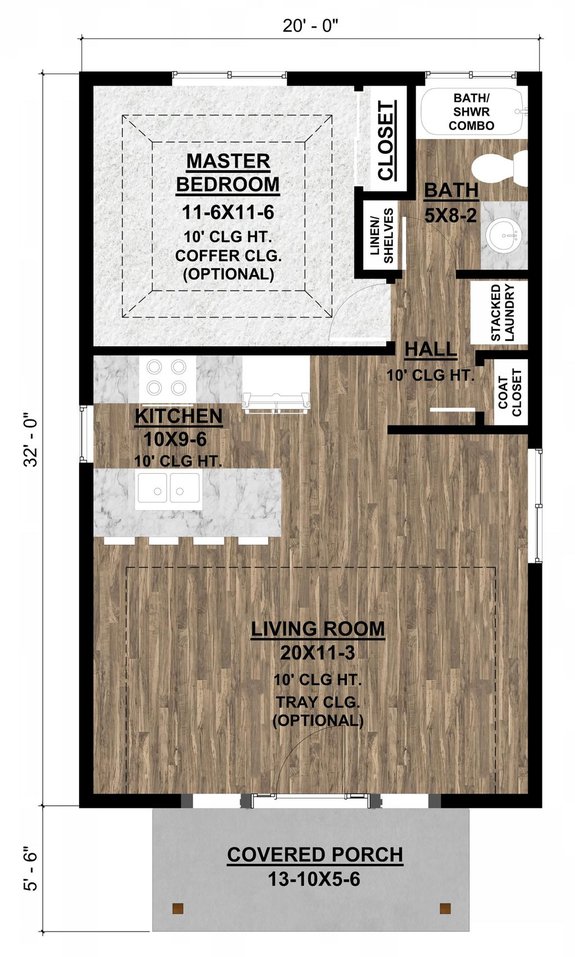 Accessory Dwelling Unit with Craftsman Style
Live large with this small house plan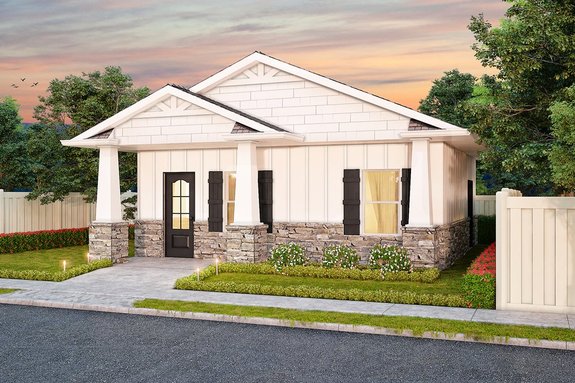 Plan 1077-6 makes casual dining easy.
With an open floor plan between the living room and kitchen, this accessory dwelling unit feels spacious and relaxed. A large kitchen island provides plenty of room for casual dining. Enjoy outdoor living on the front porch or just off the master bedroom. Another perk? All the living spaces are located on one easy-to-reach level (check out this article about ADUs from Builder Online).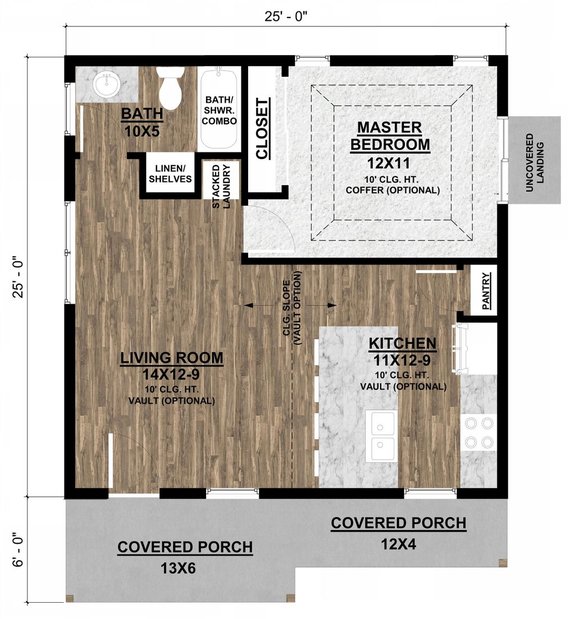 Small Cabin House Plan
This house plan could be used as a small vacation home or ADU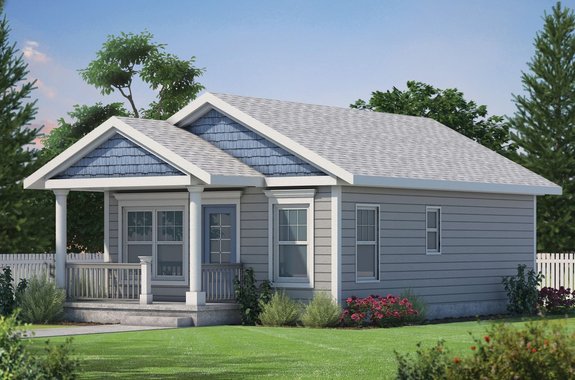 Plan 20-2365 is a fun and cozy cabin design.
Looking for a small vacation/getaway home? With two bedrooms, a full kitchen, eating area, and gathering space, this cabin plan has everything you need for vacation or extended break. Another option? Use this plan as an accessory dwelling unit in your backyard. The options are endless!
Simple, Small, and Stylish
This ADU feels modern and fresh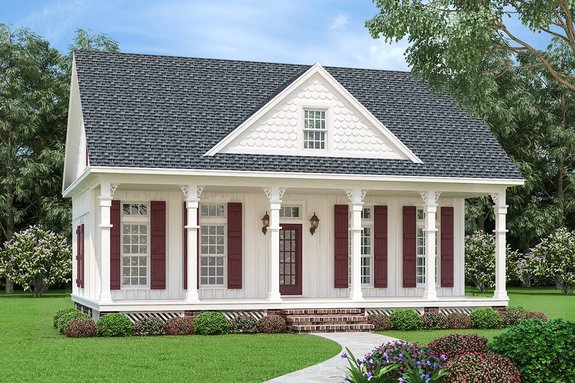 Plan 45-581 sports an easygoing layout throughout.
Simple, small, and totally stylish – that describes this accessory dwelling unit. The easygoing layout feels modern and fresh. Feel like relaxing? Porches in the front and back of the home provide plenty of room enjoy the outdoors when the weather is nice (explore these porch ideas from Good Housekeeping). Don't miss the walk-in closet in the master suite.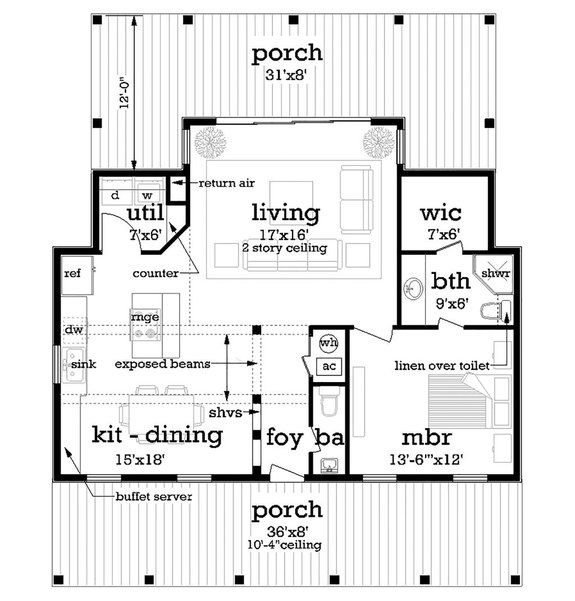 Charming Accessory Dwelling
This design is great for country living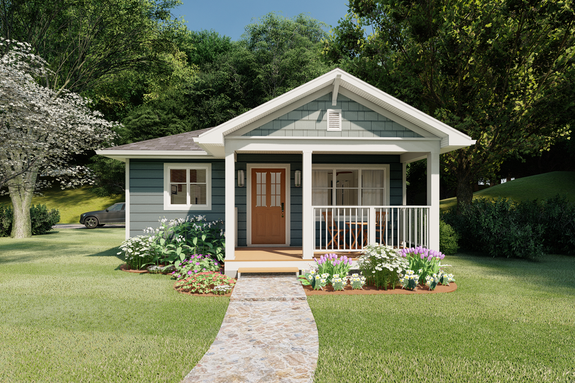 Plan 126-178 provides a functional floor plan.
This charming accessory dwelling unit is perfect for country living. The covered front porch provides a great space for outdoor living, while the rear porch keeps things tidy with easy access to a large mudroom/laundry. The bathroom opens directly to the bedroom and also has convenient access for guests.
Generous windows create an open and spacious feel in the main living area. Functional and stylish, the kitchen sports a central island that provides extra room for meal prep.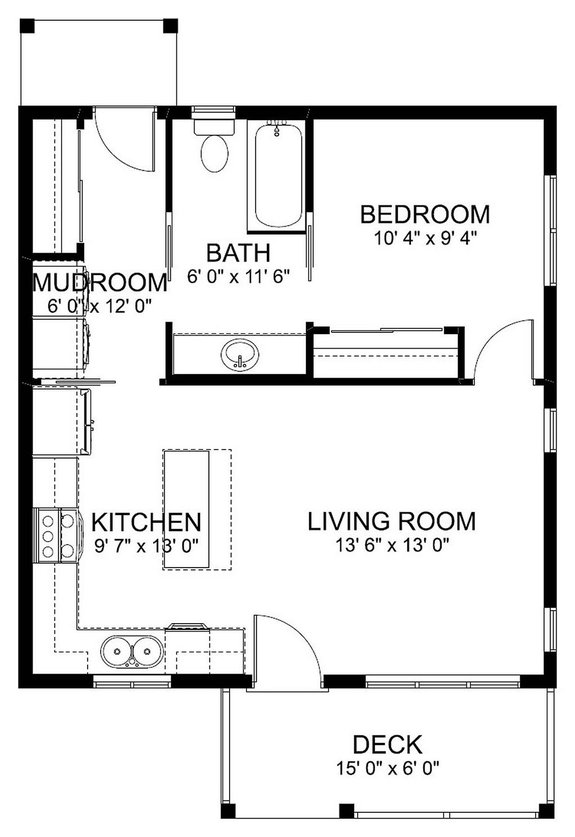 Contemporary House Plan
This house plan is both modest and stylish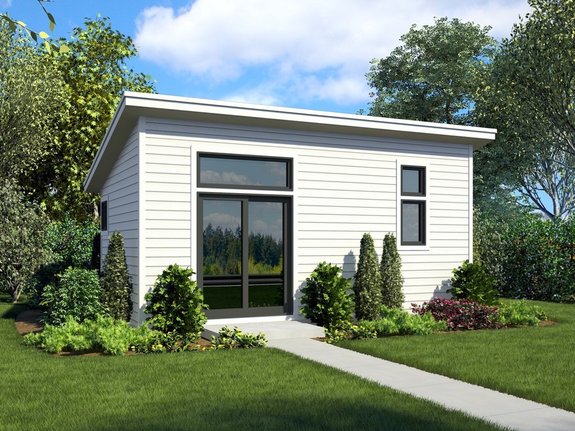 Plan 48-1025 offers room for necessities
Here's a modest and stylish contemporary house plan. The living room also doubles as a bedroom and opens to the small kitchen. With a pantry and two storage closets, this design provides plenty of room for necessities. A patio just off the dining room (via sliding glass doors) is perfect for unwinding after a long day.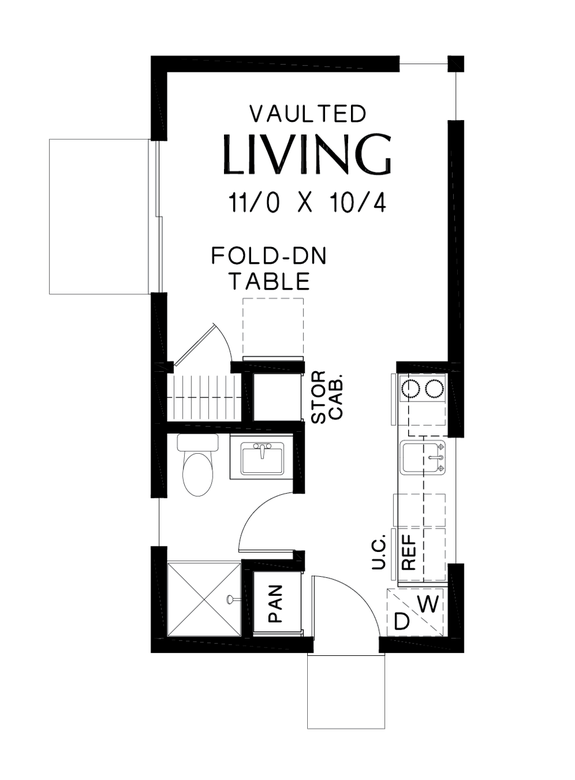 Accessory Dwelling Unit with Great Flow
This modern house plan would work great on a narrow lot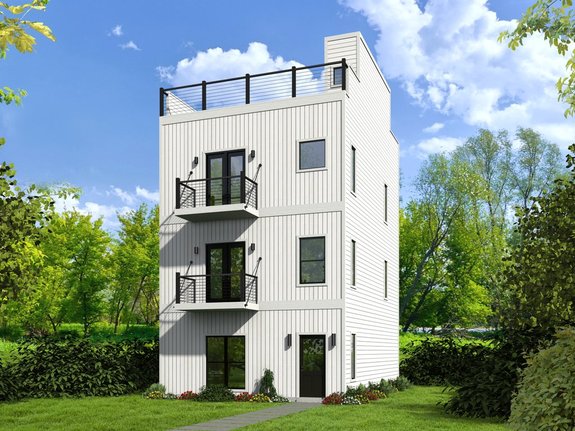 Plan 932-127 has plenty of room to take in scenic views.
Head-turning style on a narrow lot is possible with this sweet accessory dwelling unit. The open layout creates great flow, especially around the main living spaces and out to the balcony. Check out the scenic mezzanine on the roof!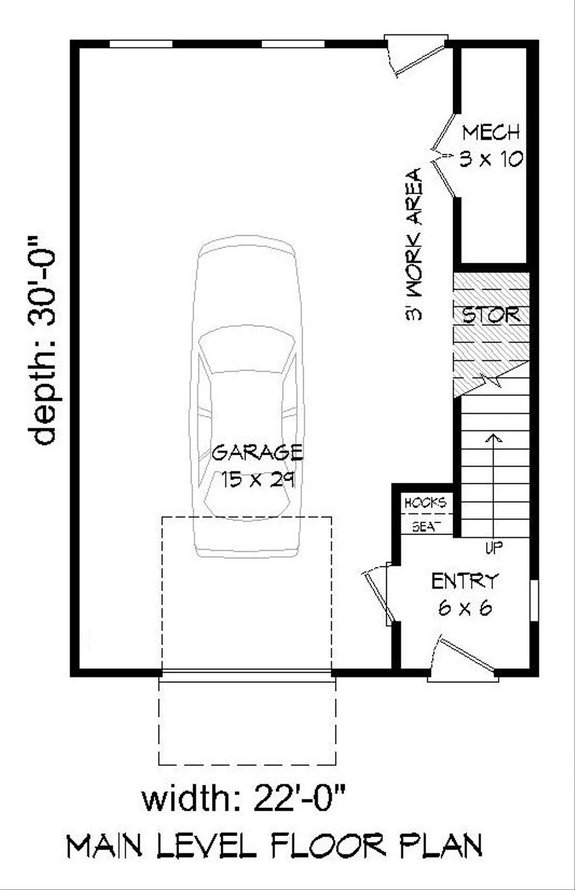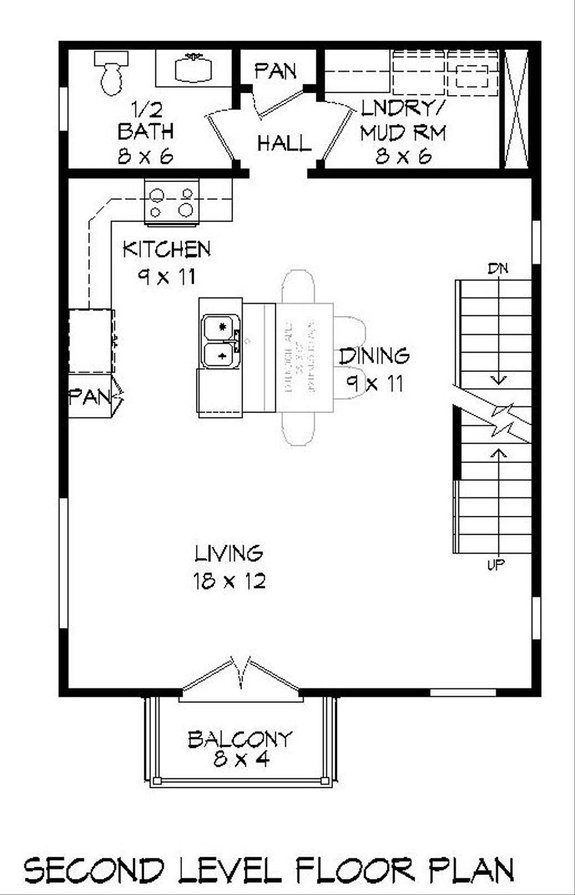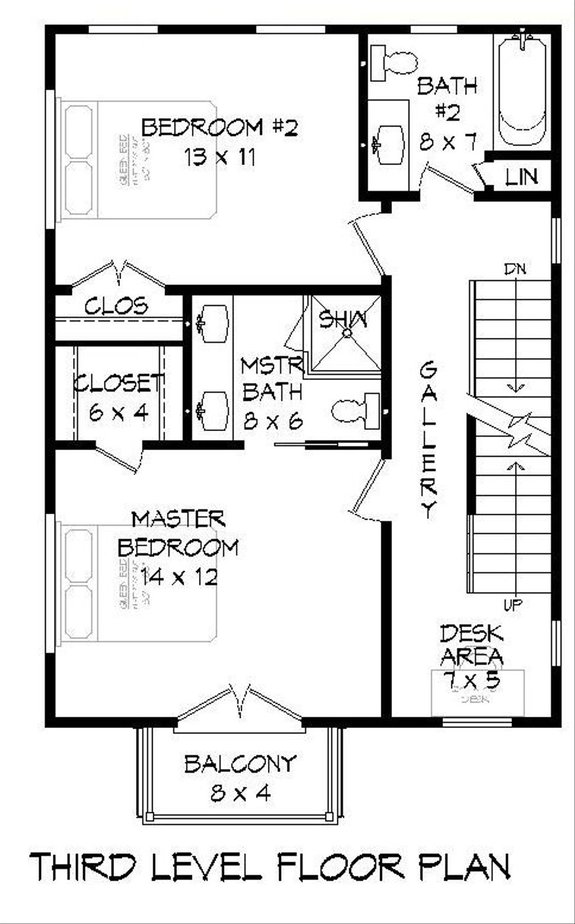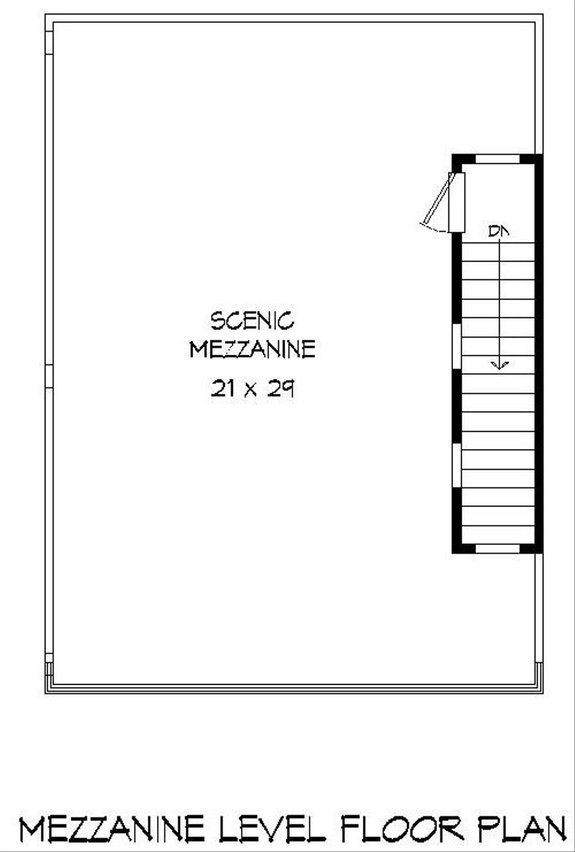 Stylish Design on a Budget
Enjoy scenic views on the balcony/deck
Plan 932-41 boasts details that are cool and modern.
Stylish design doesn't require a huge budget, as this cool accessory dwelling unit proves. The main living space feels modern and fresh with an open layout. The balcony/deck is the perfect place to kick back and relax after a long day.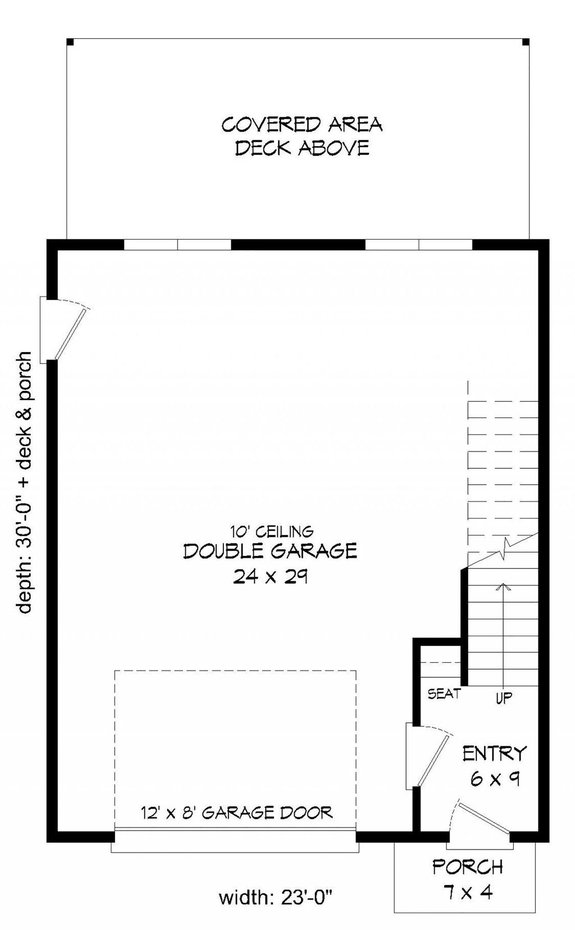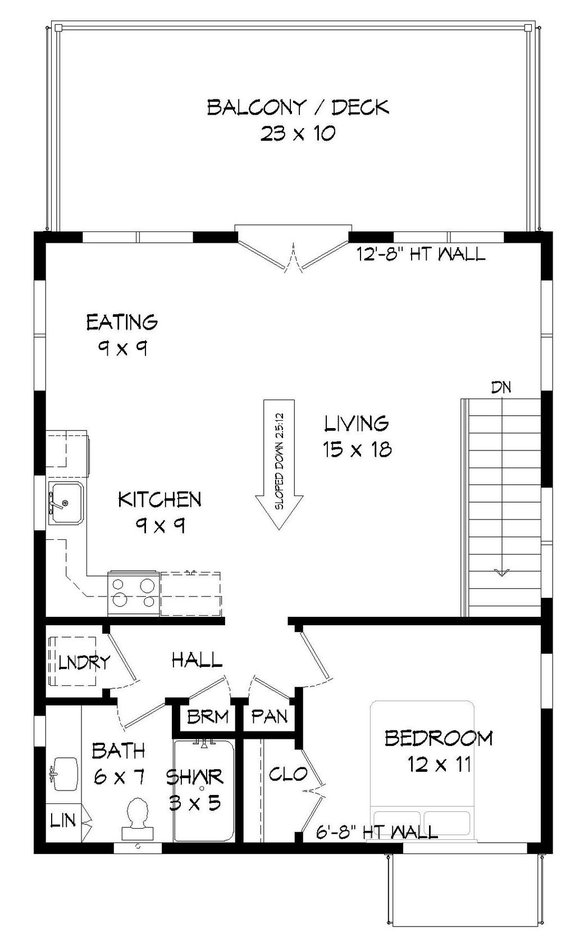 Country-Style House Plan
This garage plan provides storage and simple living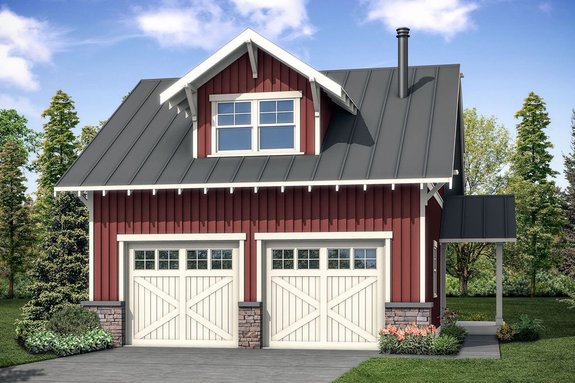 Plan 124-1098 features a second-floor studio.
With room for two cars plus an additional living area, this country-style garage house plan offers a little bit of everything. Under the staircase you will find storage space for bikes, gardening equipment, holiday decorations, or anything else you may need extra room for.
Separated from the garage, a set of stairs lead up to the second-floor studio (check out these studio apartment layout ideas from The Spruce). With the full bathroom, kitchenette, and wood stove, this space could be used as a guest apartment, hobby space, or a home office.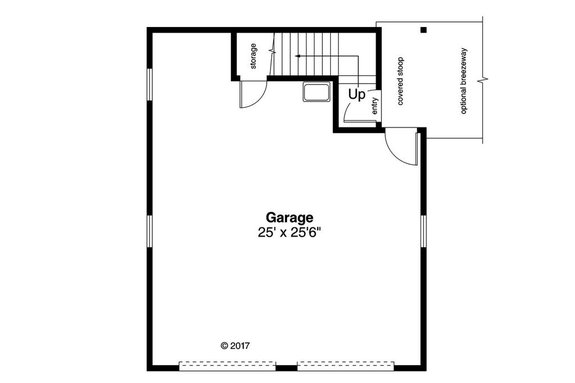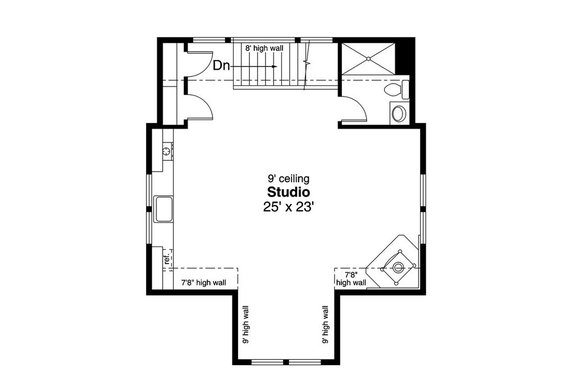 Budget-Friendly and Efficient
Enjoy style and functionality with this garage apartment plan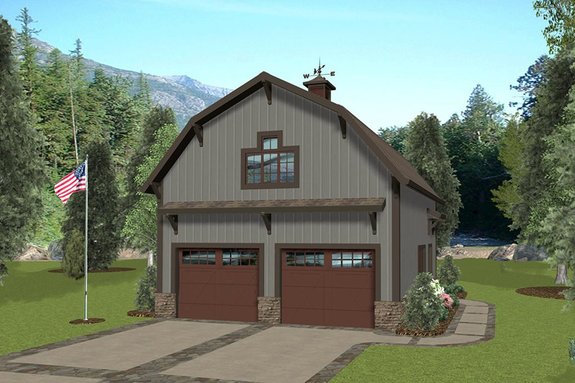 Plan 56-703 houses two vehicles and offers a kitchen, living room, and bathroom on the second level.
Yes, you can absolutely have style with an accessory dwelling unit, and here's the proof. This 562-square-foot garage apartment plan maximizes a small budget with an efficient layout that gives you one bedroom, a kitchen, sitting room, and a great flow throughout. A generous closet in the bedroom provides plenty of storage space.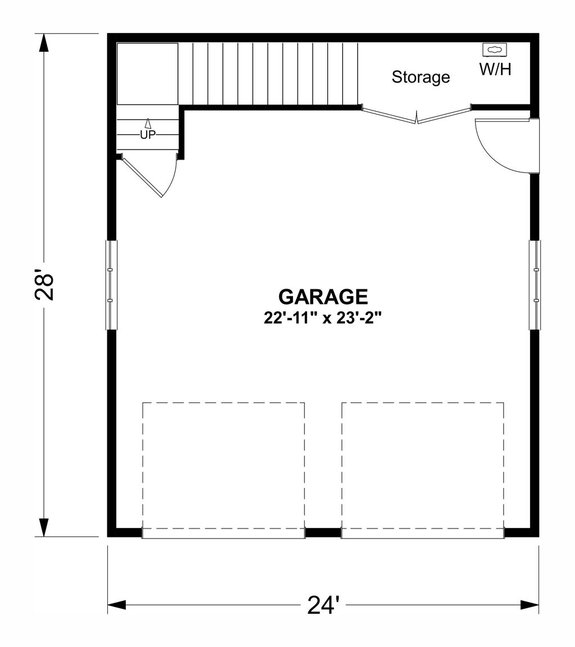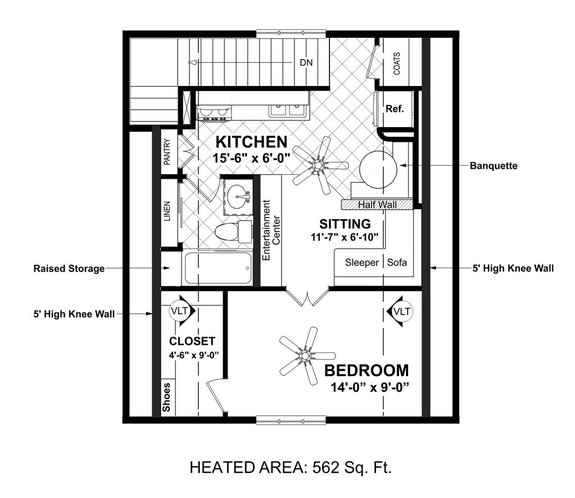 Modern Design with Vaulted Ceilings
This plan feels larger than it is with vaulted ceilings and large windows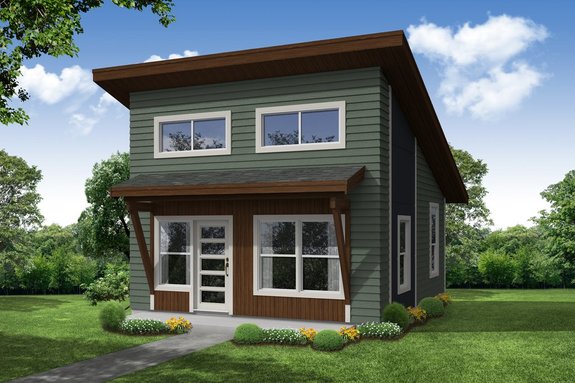 Plan 124-1199 is all about simple living.
Here's an accessory dwelling unit that could be a cool addition to an existing property, or even a great stand-alone home for downsizers. The kitchen and living space boast vaulted ceilings and lots of windows for an airy vibe. Enjoy outdoor living on the patio just off the kitchen.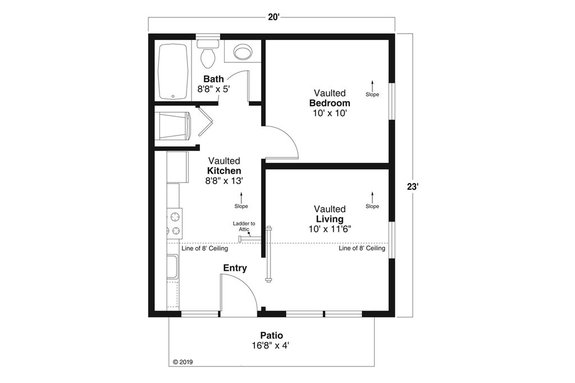 Click here to explore accessory dwelling units.