Whether you love the spacious eat-in kitchens, wide porches, or wrap-around verandas, the Farmhouse style has a lot to offer. It's easy to appreciate the functional, yet stylish appeal of these modern farmhouse plans, which combine the practicality of a country farmhouse, with the stylish elegance of modern layouts and amenities. Modern farmhouse plans come in all sizes, so no matter what your budget is, there is a plan for you. If you can't get enough of the timeless look of these designs, check out our list of favorites and if one catches your eye, contact a Houseplans representative at 1-800-913-2350.
One-Story Modern Farmhouse
Enjoy the appeal of one-floor living with this plan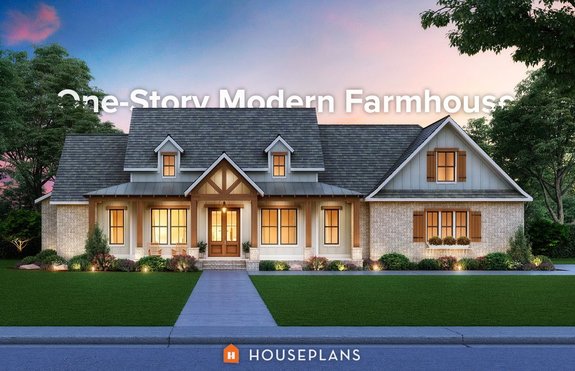 Plan 1074-15
Once you step through the vaulted front porch, you'll know you've found something special with this house. This one-story modern farmhouse plan has all the space you'll need for relaxing or entertaining--indoors or out. The generous great room features a vaulted ceiling and flows easily into the rear porch (complete with an outdoor kitchen). You can choose to dine informally at the kitchen island, or in the adjacent dining room. This 2,290 sq ft house plan comes with a master suite in one wing, and two other bedrooms and a bath in the other wing.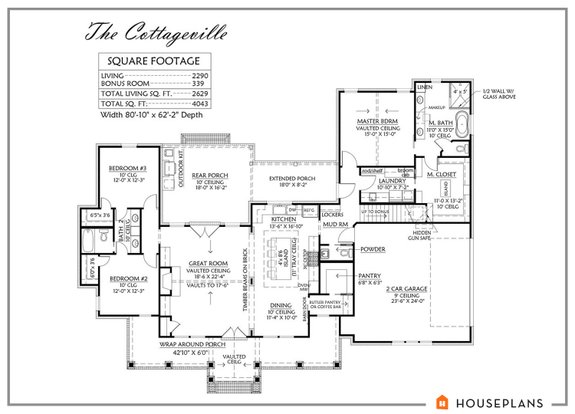 Modern Farmhouse with Rustic Charm
This plan has much to offer if you're looking for curb appeal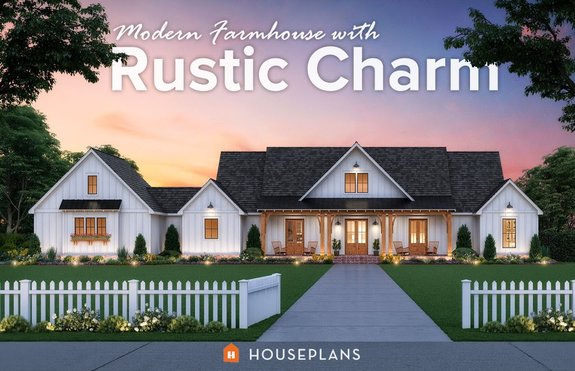 Plan 1074-14
Front and rear porches make it easy to kick back and relax in this farmhouse design. Inside, you're greeted with a modern kitchen that opens into a dining area and spacious great room with a vaulted ceiling. There are all kinds of rustic additions to this plan, including the use of barn doors (explore these barn door ideas from HGTV) to the pantry and laundry room and exposed timber beams in the great room.
A master suite awaits you in one wing of the house, while two other bedrooms and a flex room are in the other wing--as well as an additional bathroom and powder room.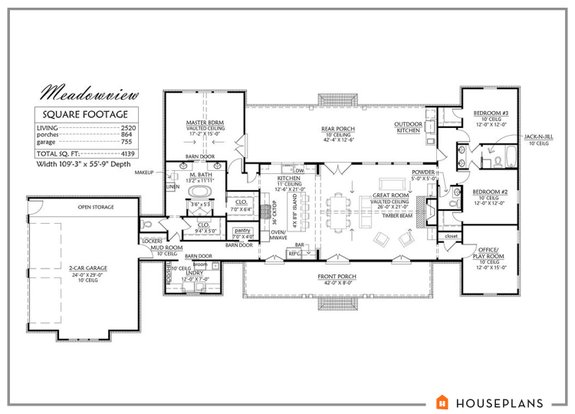 Two-Story Modern Farmhouse Style
Enjoy some extra space in this appealing plan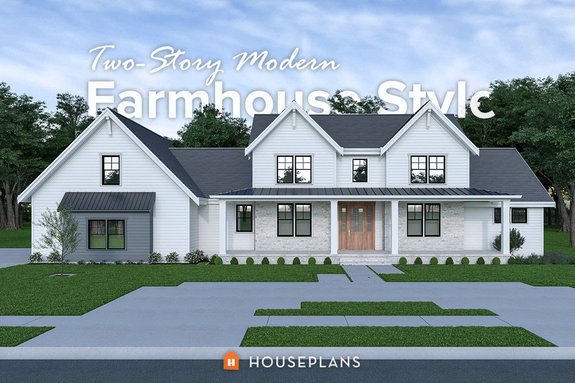 Plan 1070-55
The modern farmhouse style is instantly recognizable with this house plan, which includes eye-catching gables and a spacious front porch. When you walk through the entrance, you'll be swept into the large great room that opens into a dining room and a spacious eat-in kitchen. From the dining area you'll have access to a covered rear porch which is ideal for after dinner entertainment. There is another covered porch accessed through the great room, offering plenty of space to sit back and relax.
The master suite and a room suitable for an office or a den are on the first floor, while the other three bedrooms and two bathrooms reside upstairs. The second floor also includes a bonus room, situated above the three-car garage.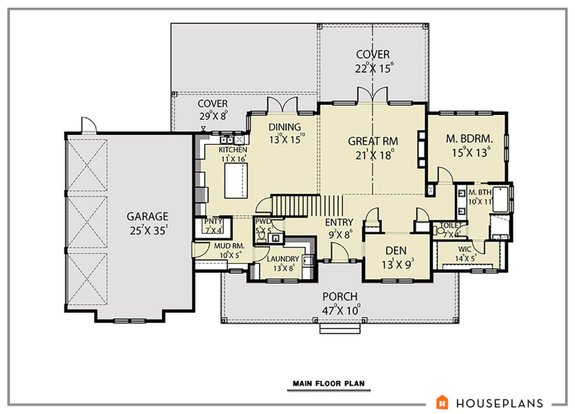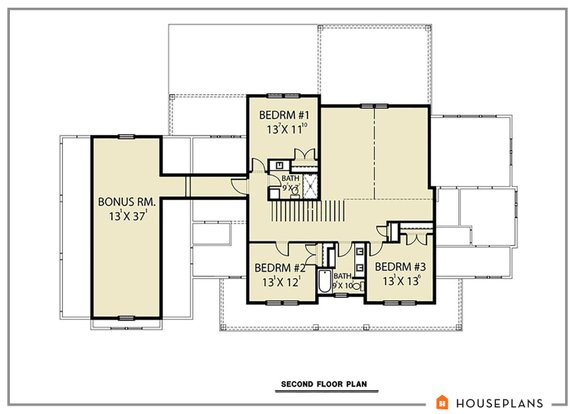 Farmhouse Plan with Room to Grow
You'll want to take advantage of the spacious porch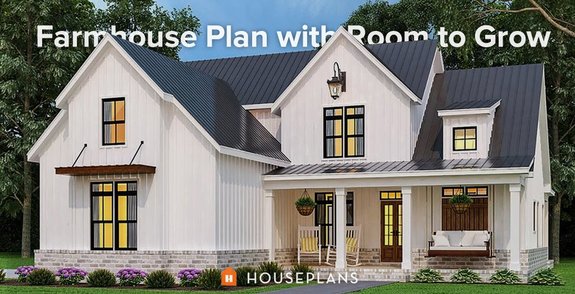 Plan 119-433
Whether you need additional space now, or might need it in the future, this modern farmhouse has plenty of it. As you enter through the picture-perfect front porch, you'll immediately come into the vaulted great room with a built-in fireplace and access to the wrap-around rear porch. The great room opens to the spacious kitchen, complete with all modern amenities.
There is a master suite on the first floor, and two bedrooms and two bathrooms on the second floor. Should you need the space, you'll have the opportunity to utilize attic storage and a bonus room above the garage. This plan can also be built to include a lower level if needed.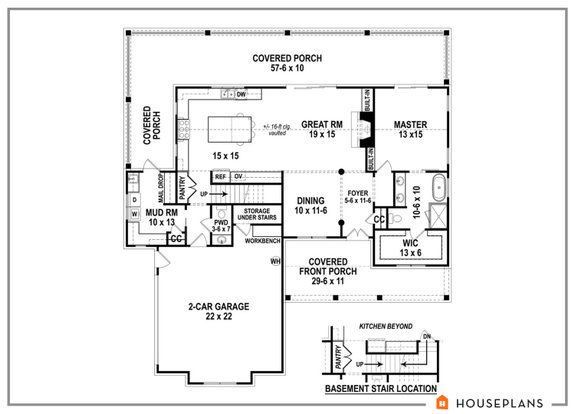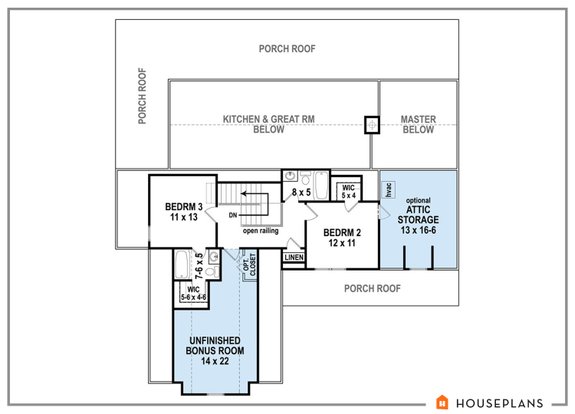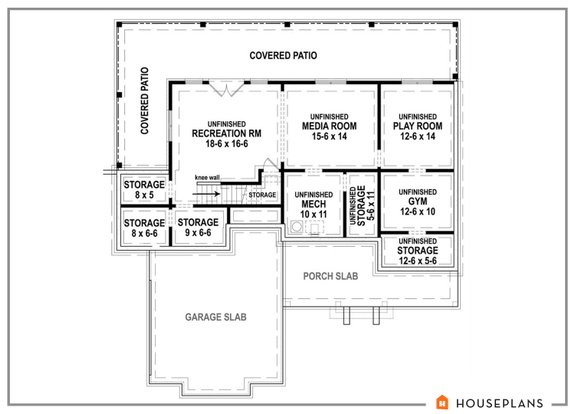 Spacious House Plan with Farmhouse Style
This plan has ample space for all your needs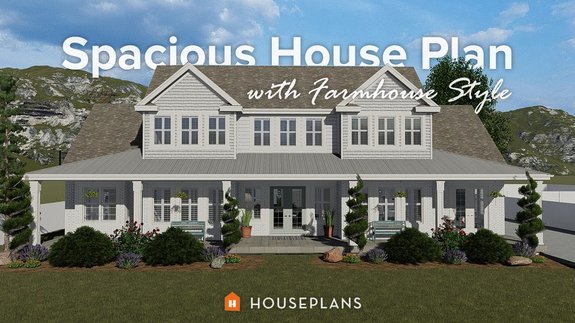 Plan 1060-55
If it's extra space you need, this modern farmhouse plan can deliver. With 4,658 sq ft of space that includes six bedrooms, you're sure to settle in comfortably. The beautiful covered front porch welcomes you inside, where you're greeted by a great room and a generous eat-in kitchen that includes a walk-in pantry and easy access to the dining area. The master suite and a guest room are located on the lower level of the house, as well as an additional room for a den/office.
The second floor contains three bedrooms, two bathrooms, loft space, and a flex room with access to a second-story deck. Should you need additional space for an extended family member to live, an apartment with a bedroom, bathroom, kitchen, and deck is available above the three-car garage.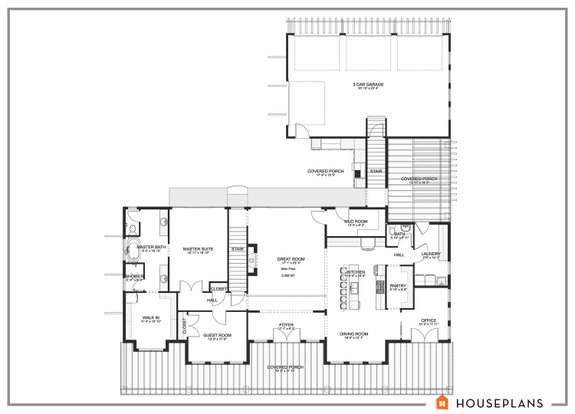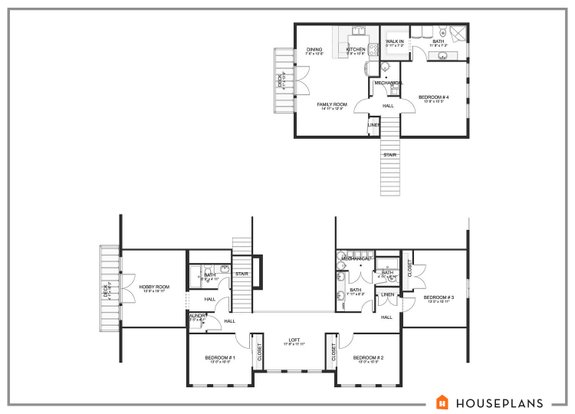 Elegant Modern Farmhouse Design
A stylish way to enjoy a farmhouse plan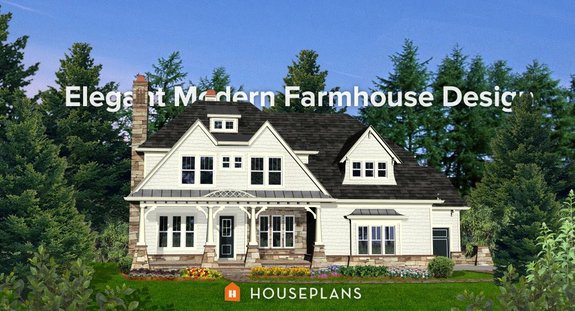 Plan 54-407
It's hard to deny the stylish appeal of this well-designed modern farmhouse plan. The open and inviting front porch gives way to a two-story foyer, with the dining area on one side and an office/study room on the other. The spacious grand room offers easy access to the immense kitchen area that comes with a breakfast nook, large island, walk-in pantry, and keeping room. There is also additional space for one bedroom and a bathroom on this level.
The second floor contains the master suite, which includes a bath, walk-in closet, exercise room, and sitting room. Two additional bedrooms on this floor also come with their own sitting rooms. Space for another bedroom, office, and TV room are also available on this level.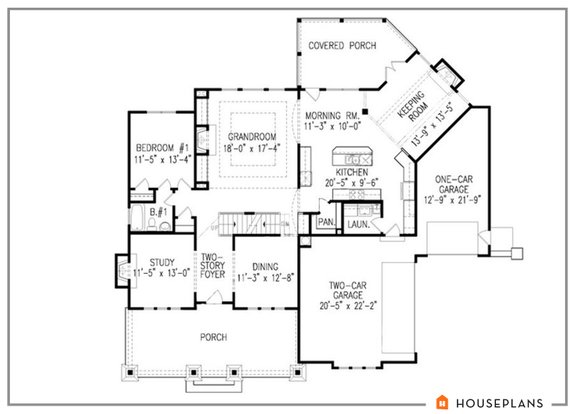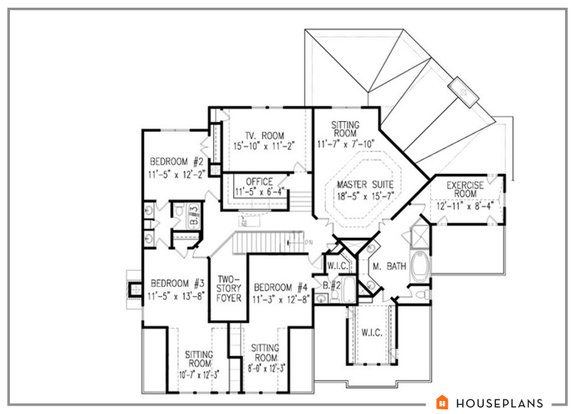 Spacious One-Story Farmhouse Style
Functional amenities enhance the appeal of this plan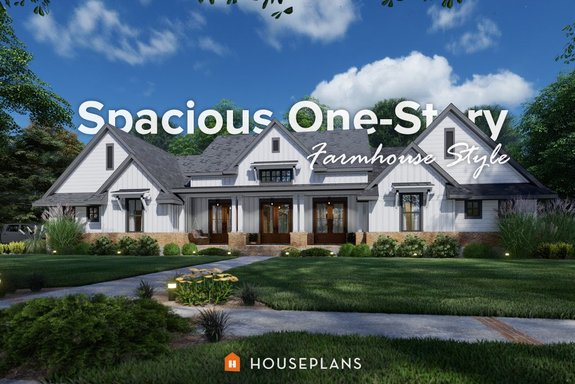 Plan 120-271
Three sets of French doors welcome you to this stately modern farmhouse. In addition to the front door, the other two sets offer access from the dining room and office space to the covered front porch. Inside you'll find that the family room opens into the large kitchen with an eat-in island and nook. Step outside onto the lanai for elegant outdoor entertaining and cooking, as this plan comes with a built-in barbecue grill.
One wing of the house includes the master suite and access to the bonus room and bathroom above the garage. The other wing contains three bedrooms, a bathroom, and an office/den with easy access to the screened porch via French doors.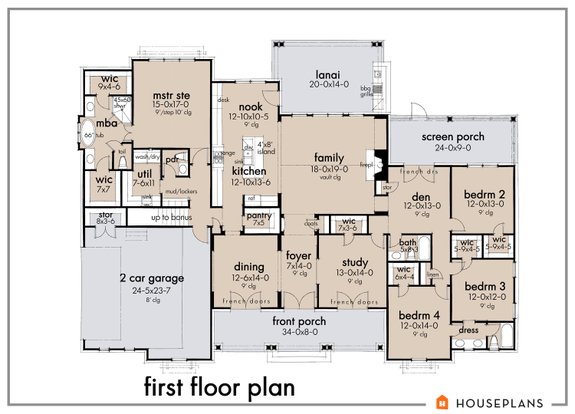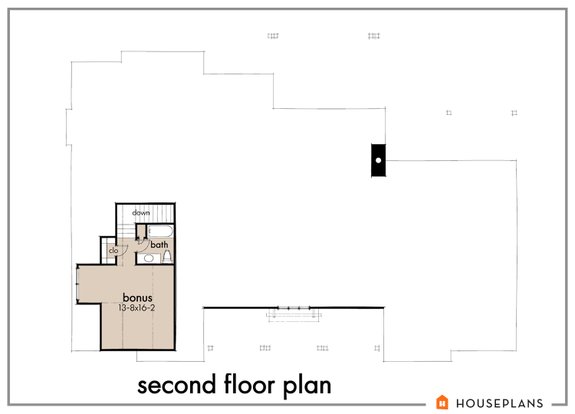 Practical Modern Farmhouse
There's lots of options for extra space with this house plan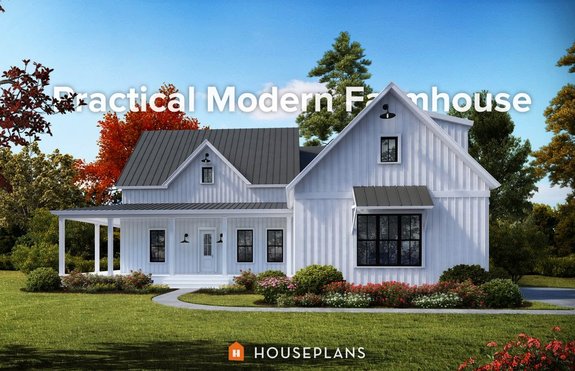 Plan 54-392
The stunning wrap-around porch is just one of the many attributes of this plan that make it so appealing. You'll love how this design really maximizes all the space available in its 2,230 sq ft layout, beginning when you first walk in the door. The open dining room, family room, and kitchen area really contribute to the informal vibe of this farmhouse plan. As you walk through the island kitchen, you'll find two bedrooms, a powder room, and a full bath.
The other wing of the house contains the master suite with a modern bathroom--complete with a soaking tub and separate shower--and a walk-in closet. There's the option for a bonus room above the garage, as well as an in-law or extended family suite on the lower level.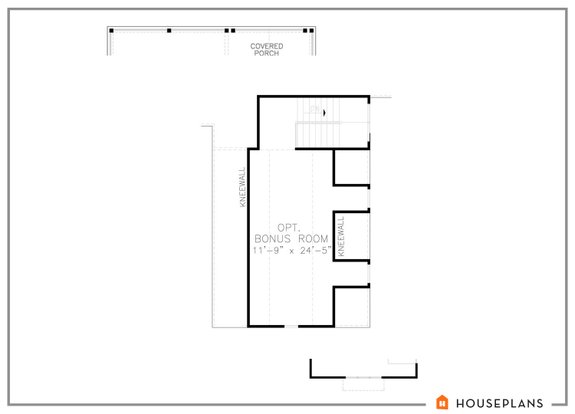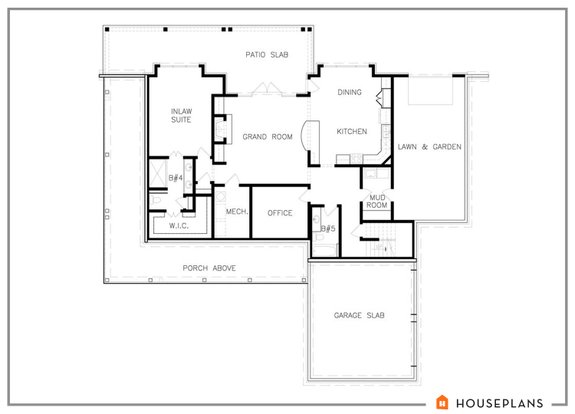 Modern Appeal in Classic Farmhouse Style
There's a lot to like about this one-story plan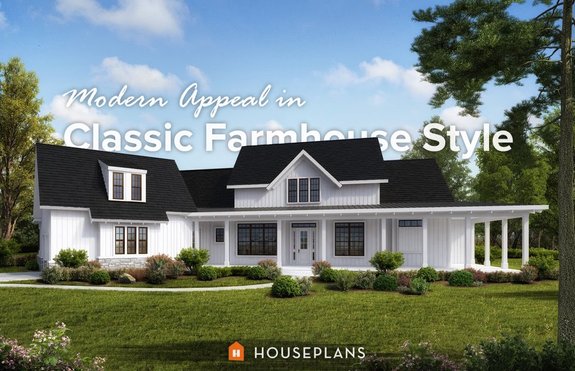 Plan 54-390
This modern farmhouse comes complete with enough space to enjoy day to day activities and top-notch entertaining (much like these modern farmhouse plans from Builder Online). The spacious 3,954 sq ft single-story plan benefits from an open flow, both indoors and out. As you enter the lodge room, you'll find easy access to the dining area, kitchen, breakfast nook, and screened deck. In addition to this outdoor space, there are also two open decks available for enjoying the sun and taking in the views. The master suite is located in one wing of the house and has two walk-in closets and a spacious bath.
The other wing contains three bedrooms, three bathrooms, a walk-in pantry, and a large room for laundry. The optional lower level can provide you with even more space for bedrooms, entertaining, and storage.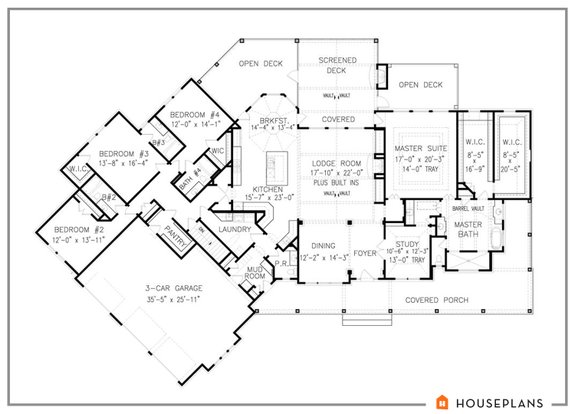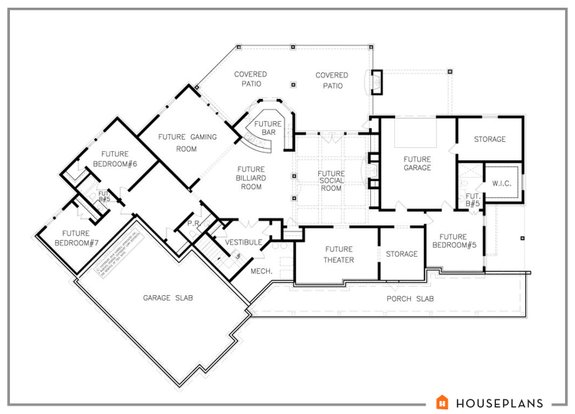 Updated Farmhouse Style
The open layout contributes to the spacious feel of this plan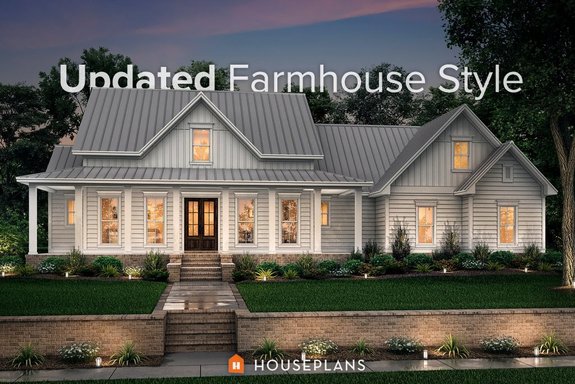 Plan 430-160
This house plan offers you a modern approach to the classic farmhouse style. The wrap-around porch (and rear porch) provide plenty of opportunities to relax or entertain with ease. The great room adds rustic flair to the open layout with exposed brick and a built-in fireplace. The spacious kitchen provides ample space for informal dining and easy meal prep with a walk-in pantry.
Tucked away to the right of the floor plan, the master suite boasts dual sinks and a large walk-in closet. On the other side of the house are two bedrooms (both with walk-in closets) and a bathroom. There is also an option for bonus space above the two-car garage (check out these bonus room ideas from Freshome).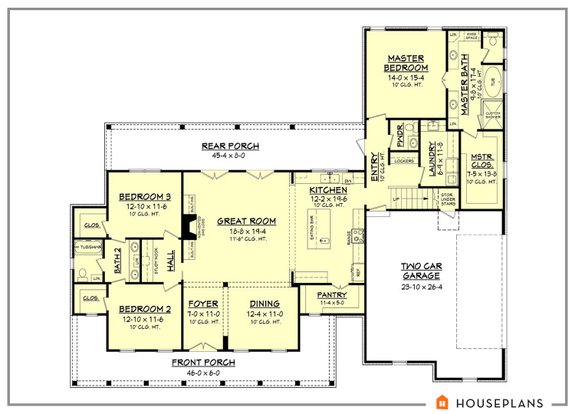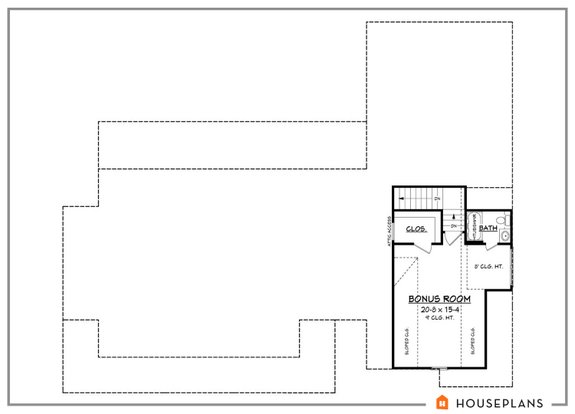 Modern and Spacious Farmhouse Design
Enjoy timeless appeal and contemporary convenience with this plan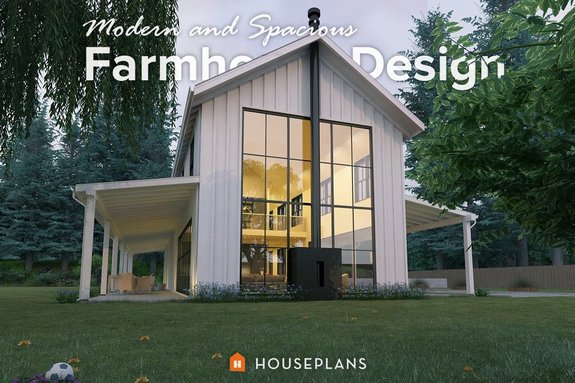 Plan 888-15
Two spacious porches on either side of the house contribute to the classic farmhouse appeal of this design. At one end of the floor plan is the vaulted great room and a wall of windows that deliver generous amounts of natural light. The other end of the first floor contains the master suite, with a powder room and laundry area close by.
The second floor has space for two additional bedrooms, two bathrooms, and an office/study area that opens to the great room below.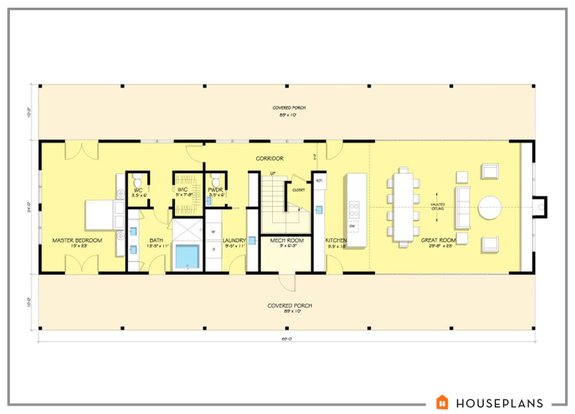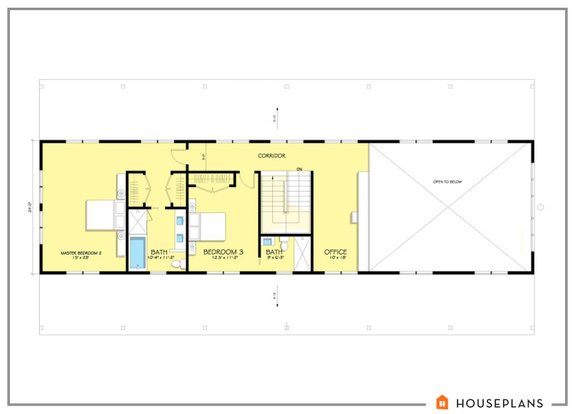 Modern Farmhouse with Wrap-Around Porch
Enjoy easy indoor/outdoor living with this design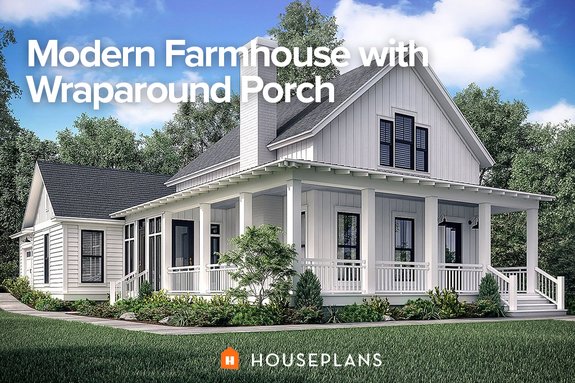 Plan 1067-5
An eye-catching wrap-around porch gives this modern farmhouse instant curb appeal. The open great room boasts brick accents and opens effortlessly into the dining and kitchen area. Sliding doors lead you to the screened porch and covered wrap-around porch. The master suite includes dual walk-in closets and is located on the first floor, as is a guest room and additional bathroom.
Upstairs, you'll find two additional bedrooms--both with walk-in closets--and another bathroom.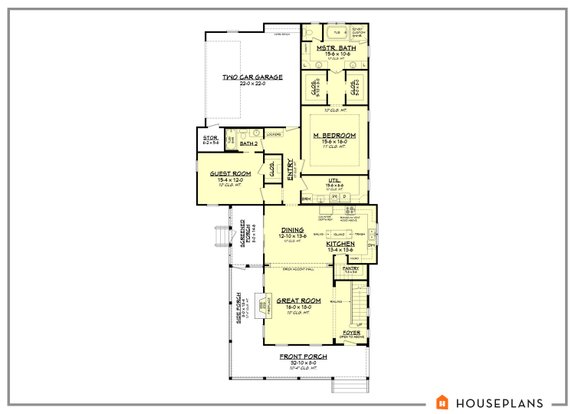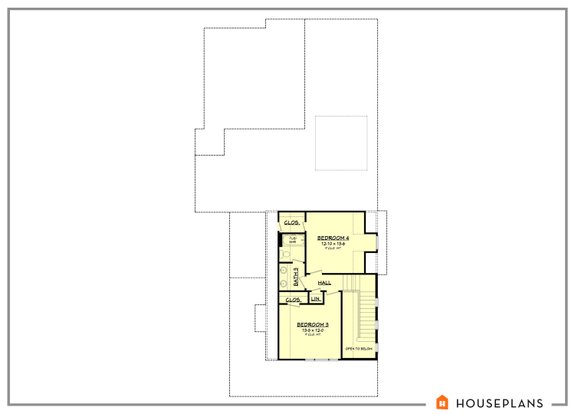 Modern farmhouse plans are a great option if you're looking for classic country appeal accented with modern elegance. If one of these plans interests you, be sure to contact your Houseplans representative at 1-800-913-2350.