By Courtney Pittman
Trend alert! We've made it to 2020 and it's time to break down what's going to be in and out this year when it comes to architecture and house design styles. Will modern farmhouses continue to be all the rage? What about open floor plans? We've asked some of our top designers to share their thoughts on what will be popular going into the new year and they delivered valuable advice.
Click here to explore our collection of popular home plan designs.
Modern Farmhouses
The modern farmhouse trend is here to stay (well, for the next year at least). With classic charm and cool features, this popular design style is going nowhere soon. "I do believe "farmhouse" will still trend in 2020 but with some twists that are more industrial and that bring a bit more warmth and texture to what has been a rather sterile palate" exclaims David Wiggins, an architect based in Magnolia, Texas (and one of our fantastic designers).

Janet Hobbs, of Hobbs' Ink in Austin, Texas, predicts that homeowners are going to want to get away from the typical farmhouse siding and opt for lower maintenance exteriors, "but some of the elements, the clean lines, lack of ornamentation, strong contrasts (black windows, white walls) and steeper roofs WILL continue to be popular," she states.
Open Floor Plans
Smart and convenient, open floor plans are going to be red-hot in 2020. Wiggins seems to agree, "Homes will continue on a trend of open floor plans and reduction of redundant spaces – like dual dining areas. We love to show off our kitchens these days." Whether you're building a small house plan or a larger family-friendly design, an open layout will maximize space and provide excellent flow from room to room.

However, there could be some small changes to open floor plans in the future. "People are beginning to understand noise, both literal and visual noise, are an issue. So, accommodations will be made. We'll see fewer floor plans where the kitchen, dining and living space are all in a straight line; the dining room will be off to the side so that the kitchen island can relate directly to the seating area," exclaims Hobbs.
Practical Home Designs
2020 will be "a year of simplicity" predicts Hobbs. "A lot of people are less concerned with the exterior of their homes as compared to the interiors; also, tree retention, and green space are becoming ever more important. When done well, there are many homes you can hardly see from the street so the simplicity of the design allows it to blend in with the background," Hobbs continues.

Less fluff and more function – this is a common trend you will see in home design going into the new year. "Homes will become more practical (still beautiful) and less formal than in years past," Wiggins predicts. For example, open floor plans (like we mentioned before) will continue to be popular since they provide an easy flow, less walls, and functionality. Exteriors will be low maintenance, while boasting clean and simple lines.
Outdoor Living Spaces
Incorporating outdoor living spaces that are useful and seamless will be on-trend this year. Wiggins agrees, "Use of outdoor spaces will also become more important to the overall design." These areas take your home to the next level by extending the living space and creating ambiance in a natural setting.
Laundry Rooms
In 2020 laundry rooms will continue to expand. What can we expect to see? Laundry rooms that can be utilized as a multi-purpose space.

"These areas allow families an informal room to enter the house, organize and contain their clutter and then enter the main, open-plan section of their homes. Rooms like these are an inevitable result of the open concept. By allowing guests in to see the whole house we end up having to hide away some of the disorder. I think this is why back kitchens and butler's pantries are making a resurgence as well," says Hobbs.
Plan on Building in 2020? Get inspired with these sweet cool house plans.
Plan 935-18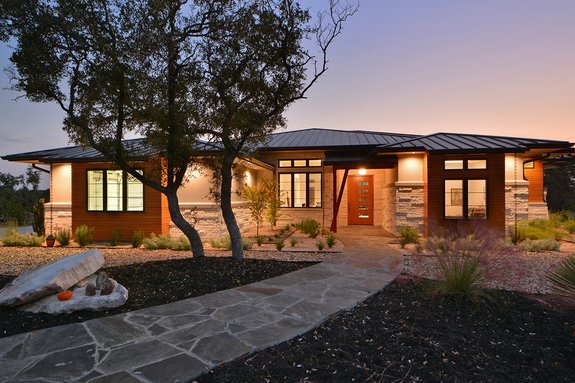 This brand-new home design features stone accents that add major curb appeal. Inside, an open layout between the great room and kitchen creates an easygoing vibe, while the dining space is great for formal occasions. Check out the sweet outdoor living area at the rear of the home plan design.
Plan 935-17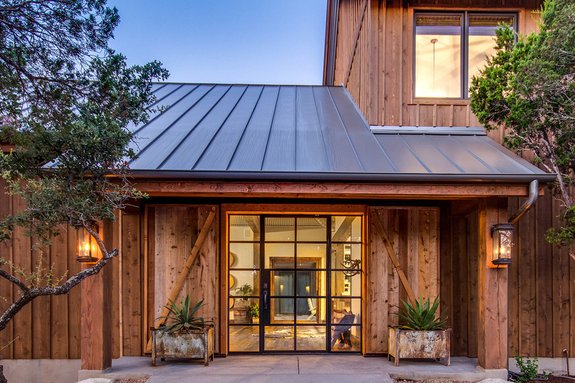 This gorgeous, brand-new design shows off open living spaces and a luxurious master suite. Unique and thoughtful details include see-through fireplaces in both the living room and the master suite, a private "owner's courtyard," and a bar.
Plan 120-262
Here's a surprisingly upscale farmhouse design under 1,500 square feet. The open gathering areas feature French doors to the back lanai, where a fireplace invites outdoor relaxation on cool evenings. The master suite (and one of the secondary bedrooms) also open out to this oasis. Don't miss the well-organized utility area on the way in from the garage or the versatile bonus spaces upstairs.
Plan 51-1132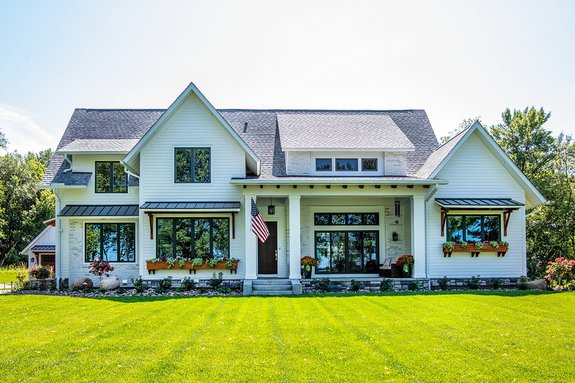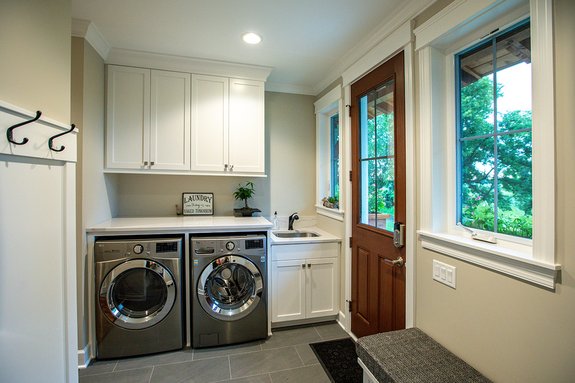 This bestselling modern farmhouse feels fresh, from its metal roof to barn doors inside and a huge kitchen. The master suite gives you a view of the backyard, plus a luxurious private bathroom with double sinks, a tub with a view, and a separate shower. Stay organized with the amped up laundry room, which features plenty of storage space.
Plan 430-204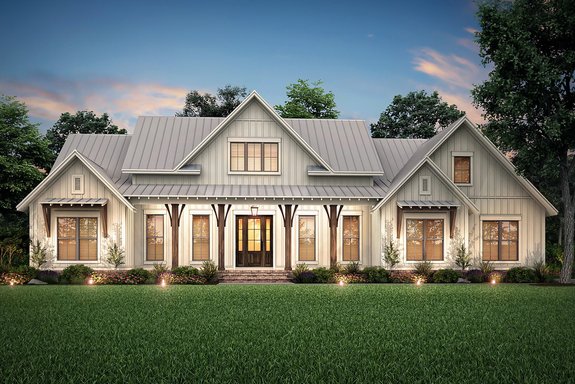 With its versatile bonus room and a home office, this 2,553-square-foot farmhouse home design nicely accommodates changing needs over time. The open layout of the great room, dining area, and island kitchen make it easy for parents to keep an eye on kids, or for party hosts to mingle with guests without letting the hors d'oeurvres burn. Owners will appreciate the impressive master suite and its private bathroom.
Explore modern farmhouse designs
Browse open floor plan designs