Craftsman house plans offer something for everyone--whether you need one-story living, or prefer to have three levels of space--this versatile style can be built to suit almost any need. If it's curb appeal you're after, these house plans never disappoint, with many different customizations and additions available to make your house plan unique to your situation. We've rounded up some of our favorites here, but be sure to view our entire Craftsman collection at houseplans.com.
Craftsman Bungalow
Enjoy one-story living with this option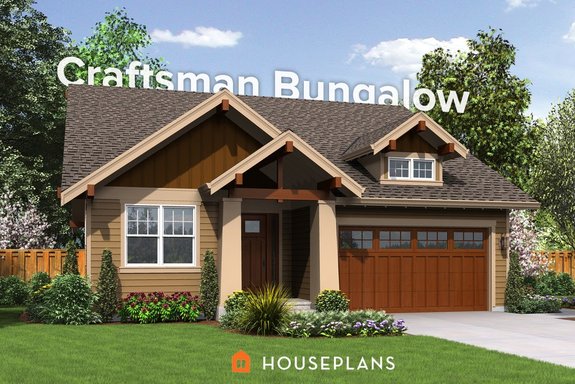 Plan 48-598
This attractive Craftsman house plan offers 1,529 sq ft of one-level space that includes three bedrooms and two bathrooms. The first two bedrooms are at the front and middle of the house, while the vaulted master suite is in the back for additional privacy. The spacious outdoor patio features a vaulted ceiling and is an ideal place to relax when the weather is nice.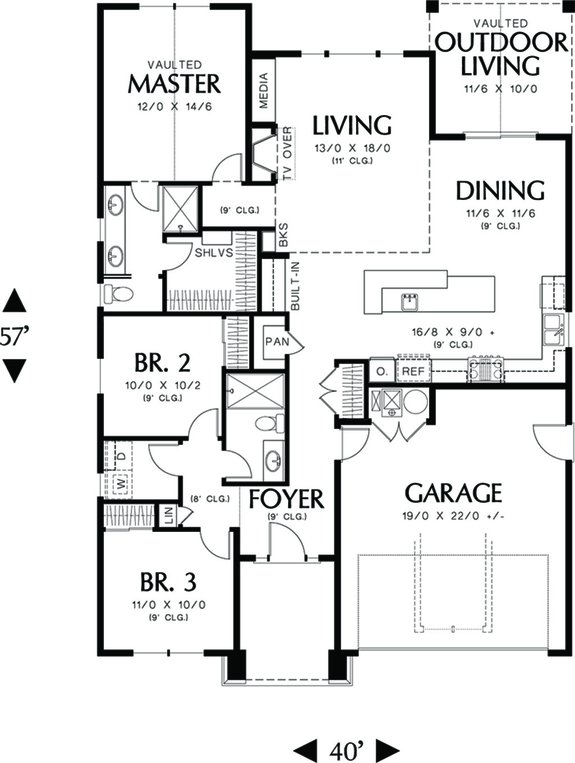 Craftsman Plan with Cottage-Style Touches
A spacious design with lots of natural light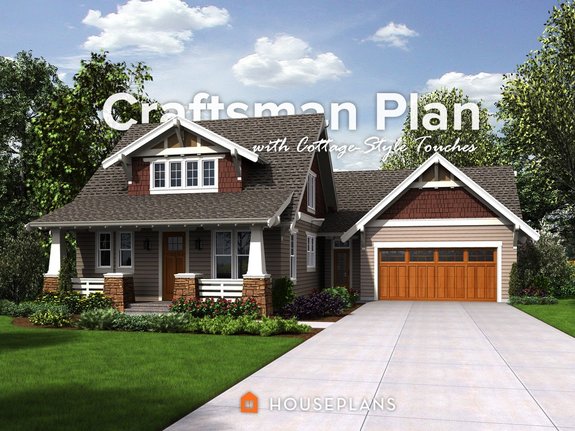 Plan 48-704
This two-story Craftsman house comes with three bedrooms, two and a half bathrooms, and offers 2,256 sq ft of living space. You'll find plenty of room for a home office or studio, as well as space in the two-car garage for a workshop. The second story boasts a generous loft with lots of natural light (check out these Craftsman house plans with modern amenities from Builder Online).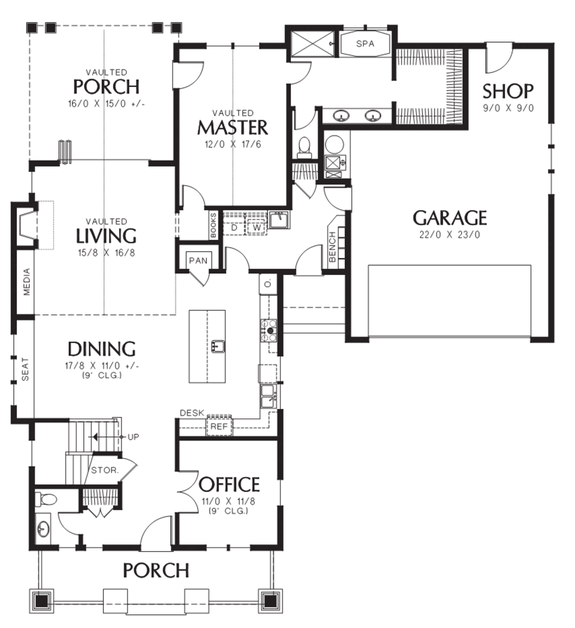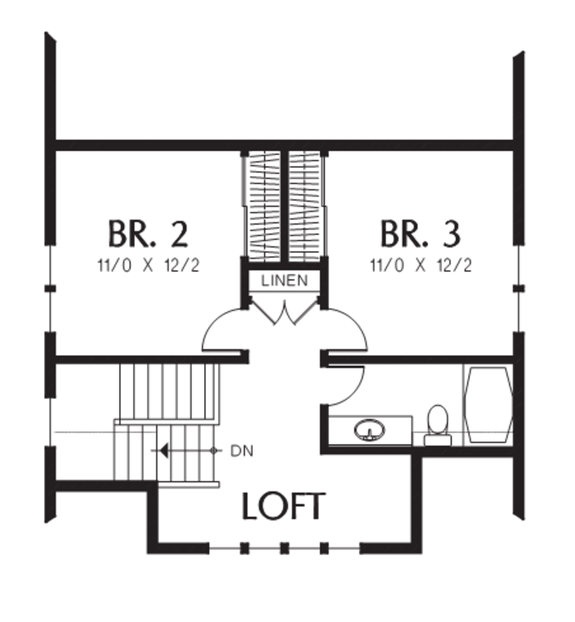 Craftsman House Plan with Curb Appeal
This single-story house ensures you have plenty of space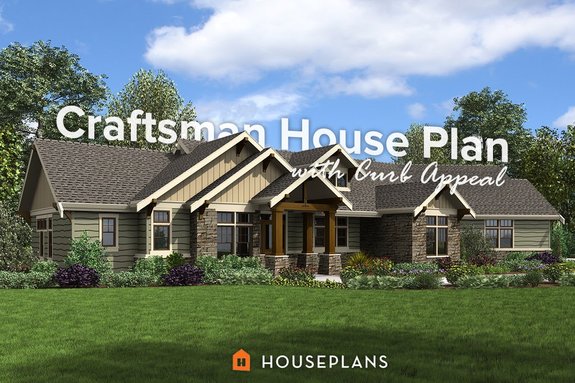 Plan 48-960
This Craftsman house plan is an elegant option that includes enough space for two bedrooms, a master suite with a walk-in closet, and a vaulted great room that transitions into a spacious kitchen and dining area. Located next to the foyer, a den/office space could be used in a variety of ways. There are covered front and rear porches that are perfect for outdoor entertaining.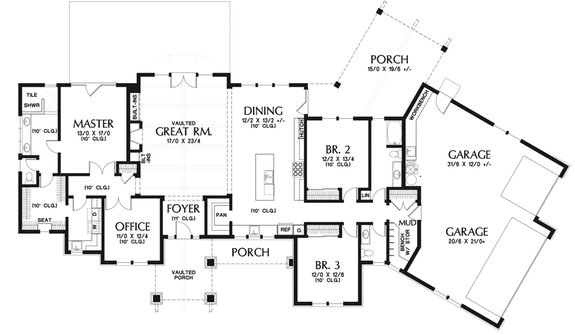 Craftsman Home with an Open Layout
Modern touches abound in this house plan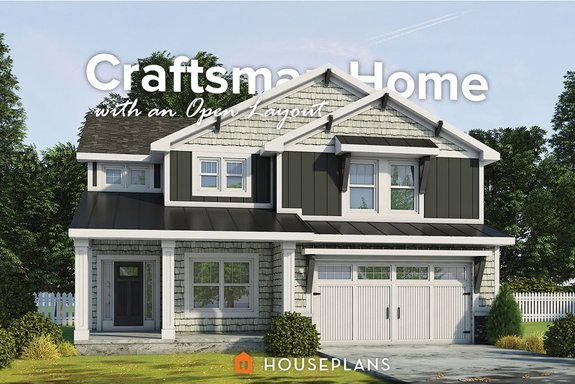 Plan 20-2343
Four bedrooms and three bathrooms await you in this open house plan. The first floor offers plenty of room for family gatherings, either in the main room or in the kitchen/dining area, as well as an area for an office or a den. The second floor consists of three bedrooms (each with a walk-in closet), a bathroom, and an owner's suite with a private bath and walk-in closet. The washer/dryer room is also conveniently located on this level.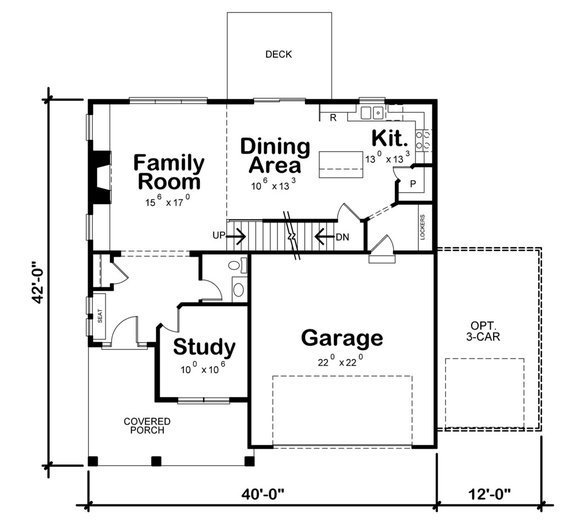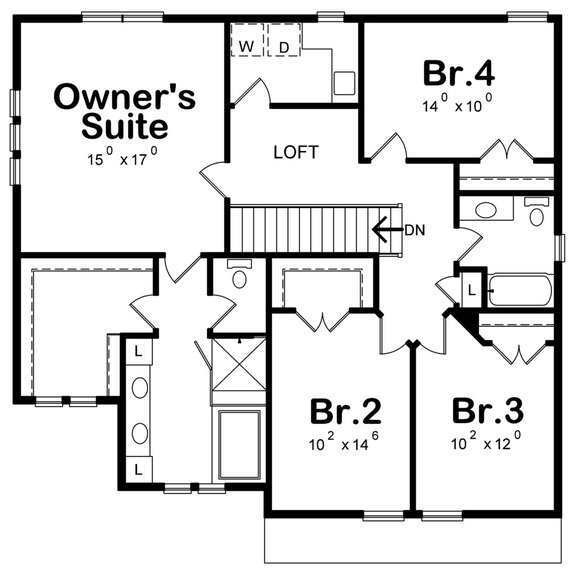 Bright Craftsman Home with Modern Appeal
This interesting design is sure to provide the space you need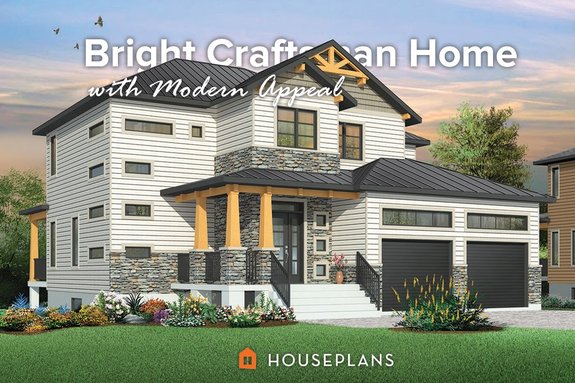 Plan 23-2704
Here is a Craftsman home that offers four bedrooms and two and a half baths. When you enter through the foyer, you'll be greeted with plenty of windows to brighten up the living room and dining/kitchen area, complete with a walk-in pantry. The second floor is home to all four bedrooms (including the master suite) and an additional bathroom. Front and back patios make it easy to enjoy outdoor living - much like these patio design ideas from Better Homes and Gardens.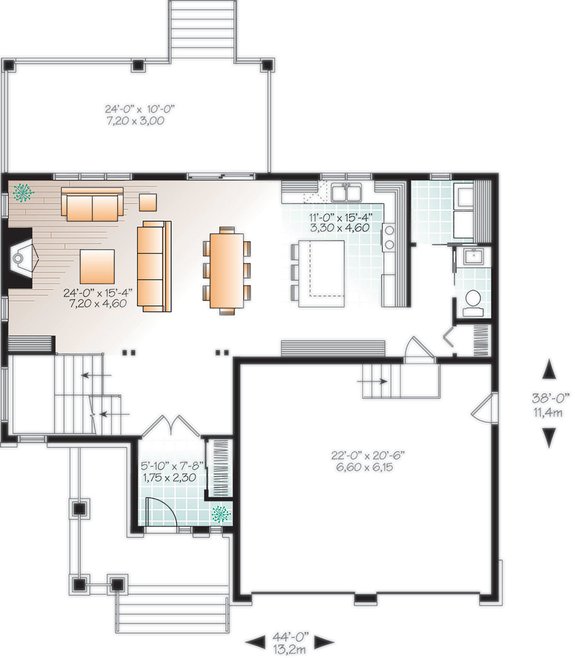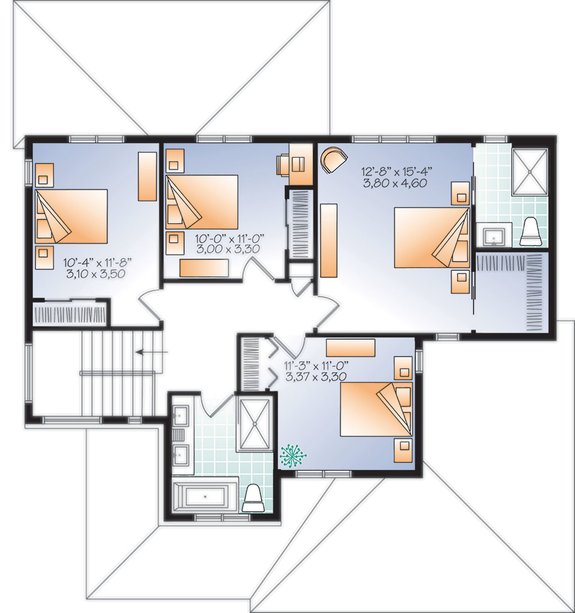 An Impressive Craftsman that Offers a Veranda
There's lots of room for guests or extended family with this plan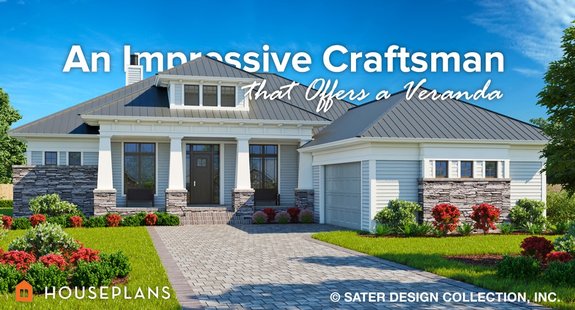 Plan 930-499
The welcoming indoor/outdoor flow of this house plan is perfect for enjoying warm weather entertaining--whether outside on the veranda, or inside in the great room. This 2,250 sq ft plan offers three bedrooms, two bathrooms, a kitchen complete with a built-in nook, a great room, dining room, and study/office space. The master suite is tucked away on the left side of the floor plan for extra privacy.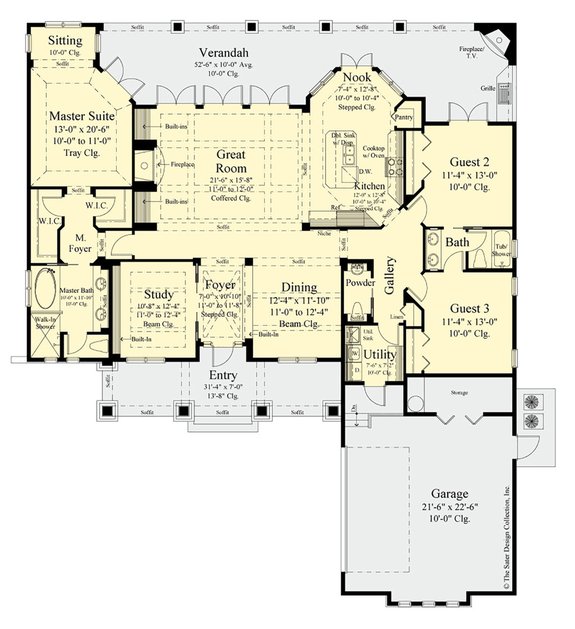 A Craftsman Design with Farmhouse Inspiration
This single-story home offers lots of extra space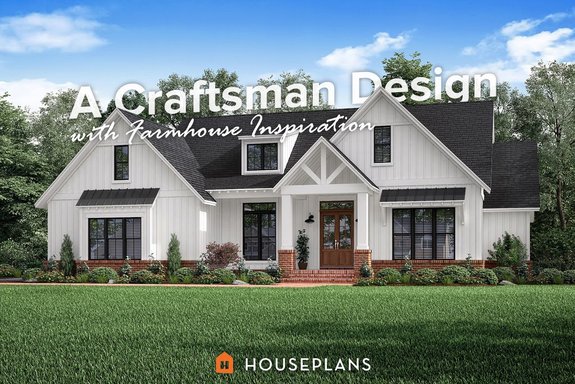 Plan 1067-2
It's easy to see some of the farmhouse style accents in this Craftsman house plan. This one-story home boasts three bedrooms, two and a half baths, and 2,303 sq ft of space to enjoy. If you're looking for a plan with a lot of extra space, this might be it. In addition to the great room, kitchen/dining area, and pantry, there is also room for an optional bonus area and plenty of storage in the garage.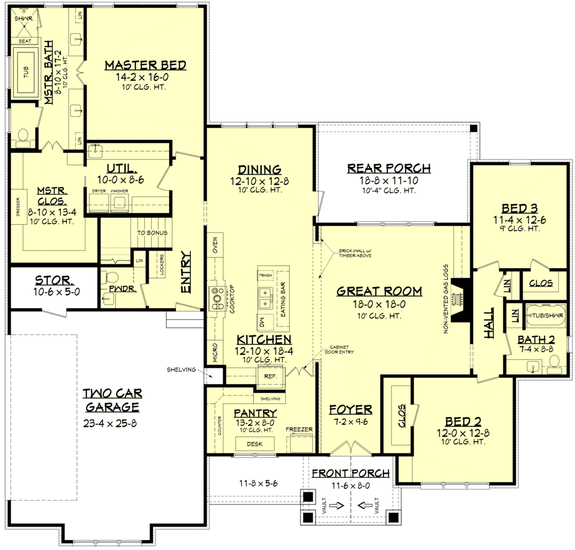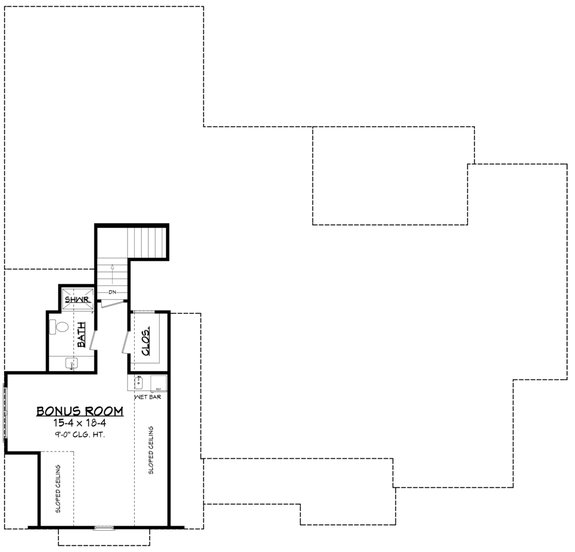 Small-Sized Craftsman
Enjoy downsized living in this Craftsman home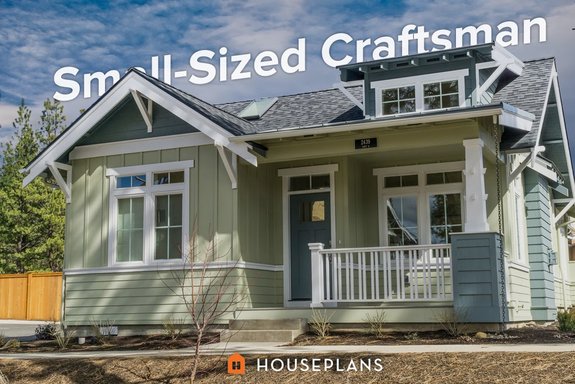 Plan 895-47
Whether you're looking to downsize or looking to leave less of a carbon footprint, this smaller house plan (999 sq ft ) still has all the charm of a Craftsman style home. This plan comes with a master bedroom complete with a walk-in closet and attached bathroom. The other space could be used as an additional bedroom, or an office/workout room/playroom, and offers access to a bathroom.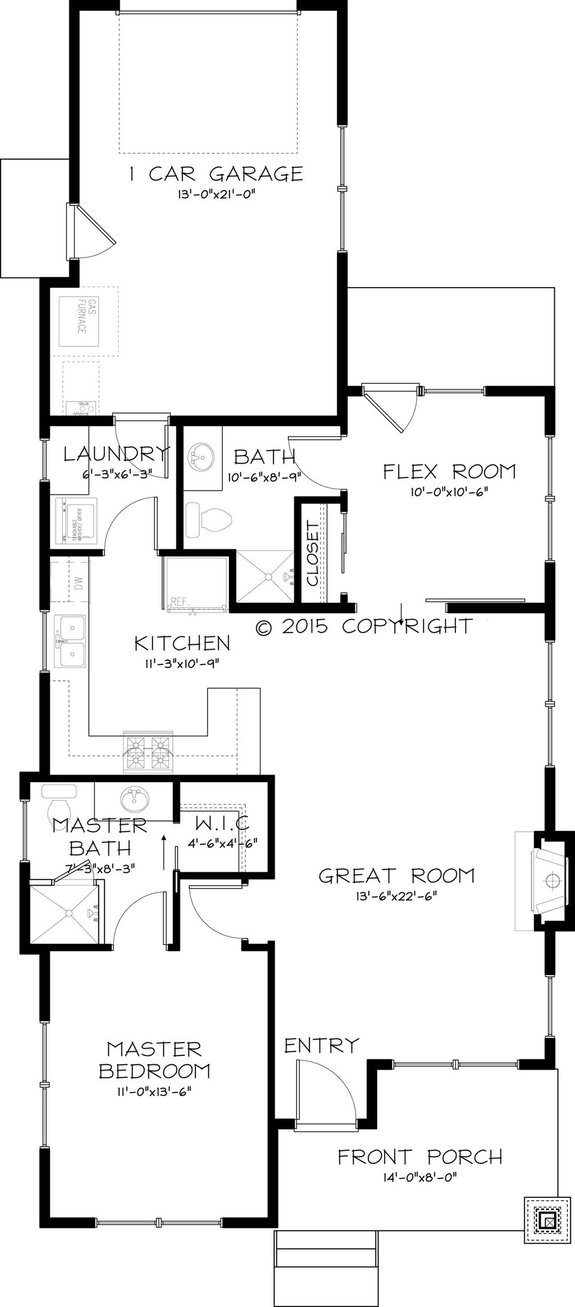 Rustic Craftsman House Plan
Enjoy three bedrooms and a three-car garage with this design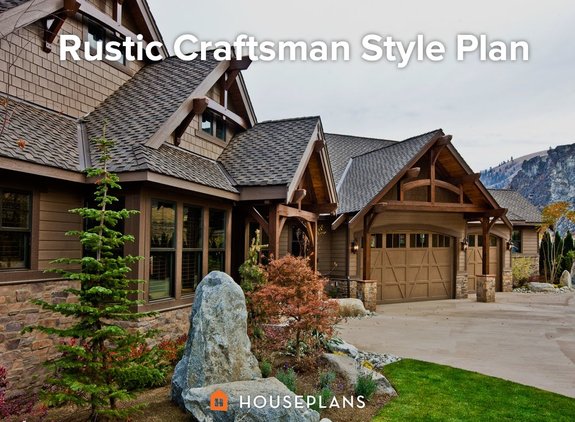 Plan 132-207
This attractive one-story Craftsman offers plenty of space--with 3,780 sq ft for you to fall in love with. Don't be fooled by the rustic appearance, this plan is full of modern conveniences and accents. As you enter through the foyer, you'll walk through the great room with access to the covered outdoor living space complete with a pergola. In addition to two bedrooms, there is a master suite that includes a den. The spacious garage has room for up to three vehicles.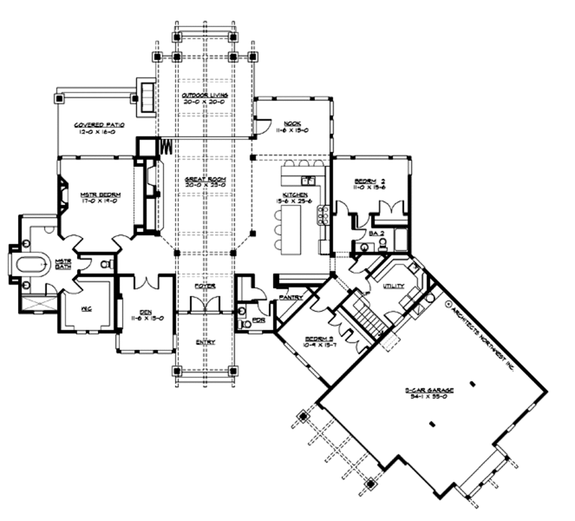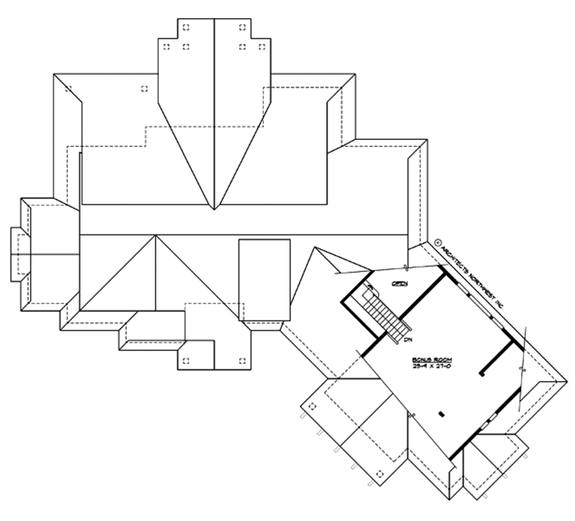 Two-Story Appealing Craftsman
A great option for spacious living and outdoor entertaining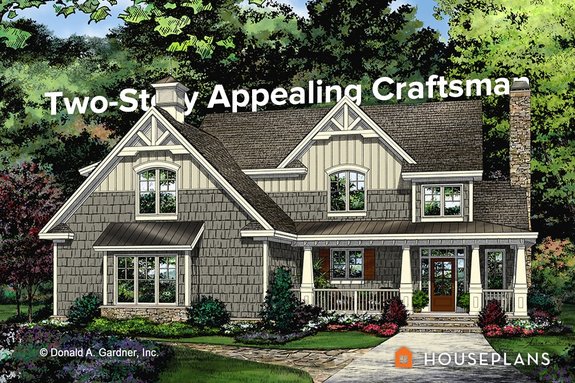 Plan 929-1032
If you enjoy two-story living with a master suite on the first floor, then consider this Craftsman house plan. On the first level, the great room opens to the kitchen and dining space for a relaxed vibe. A screened porch (just off the great room) makes it easy to host and entertain year-round. The second floor includes two additional bedrooms that share a bathroom, and a bonus space that can be utilized for a studio or game room.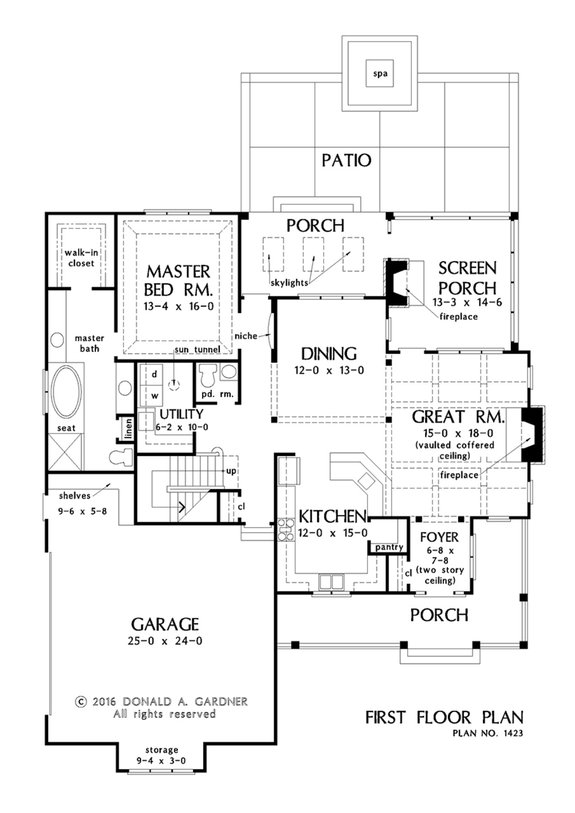 A Craftsman Cottage to Call Your Own
Enjoy open-concept living in this house plan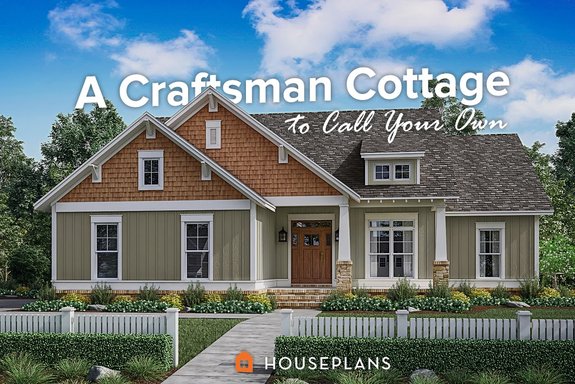 Plan 430-149
This Craftsman design would be a charming place for you to call home. Once inside, the great room easily opens to the other main living areas. Complete with a walk-in pantry and large island, the kitchen boasts modern details. The master suite is on the left side of the floor plan, while an additional two bedrooms are on the right, along with another bathroom.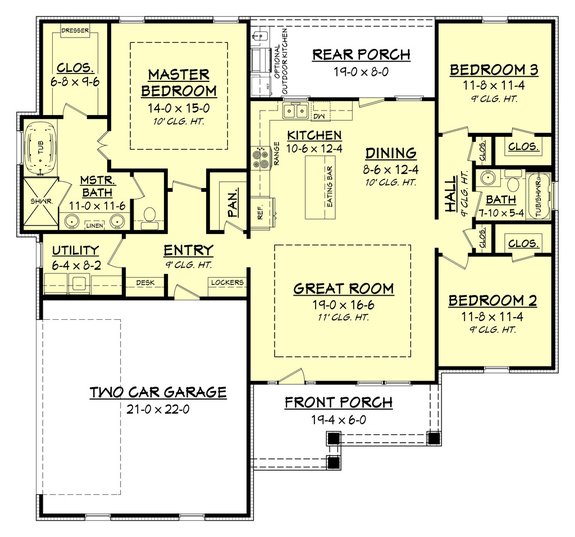 Arts and Crafts Style Design
There are a lot of reasons to like this Craftsman plan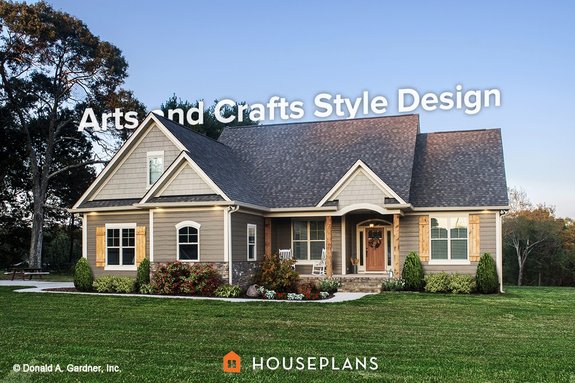 Plan 929-428
Eye-catching outdoor details mix well with a functional and spacious floor plan inside. The open concept great room, dining area, and kitchen area as well as the cathedral ceiling make this plan seem larger than its 1,473 sq ft of space. This one-story plan includes a master suite with a bathroom and walk-in closet on one side of the house, and two additional bedrooms and a bathroom on the other. If you need more space, there is extra storage available above the garage.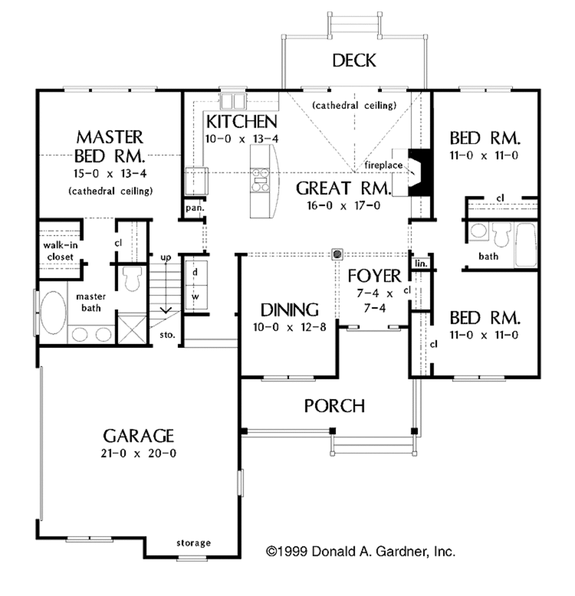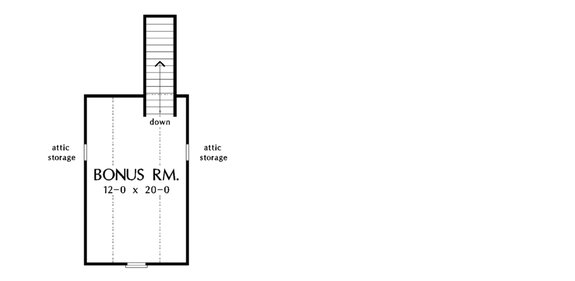 Craftsman Home with a Wrap Around Porch
Enjoy the views on the deck of this plan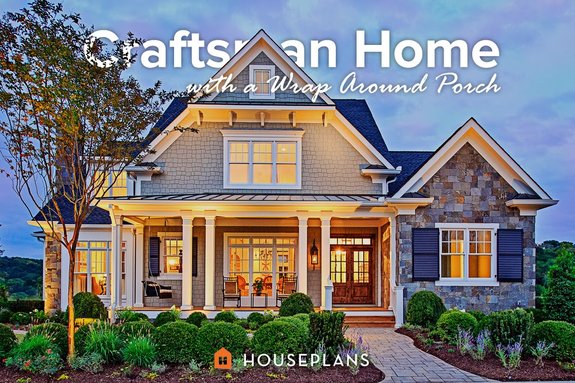 Plan 927-5
This four bedroom house plan is a great option if you're looking for lots of space to enjoy indoor or outdoor entertaining, with both a wrap around porch and a back deck. The family room comes with a coffered ceiling and opens seamlessly into the kitchen with a bayed breakfast nook. The vaulted keeping room fits in nicely to the left of the serving bar. The master suite runs from front to back on the first floor, and the remaining three bedrooms, along with walk-in bathrooms, are all on the second floor. Additional space is available with an optional second-story bonus room (check out these cool bonus room ideas from HGTV).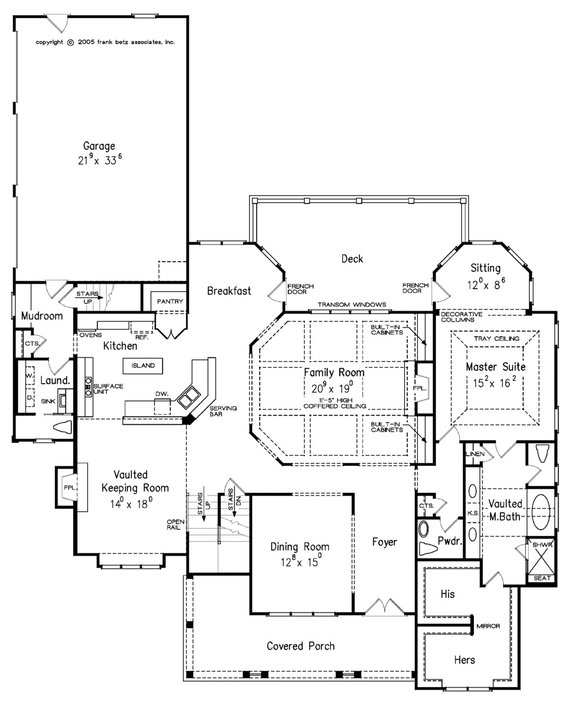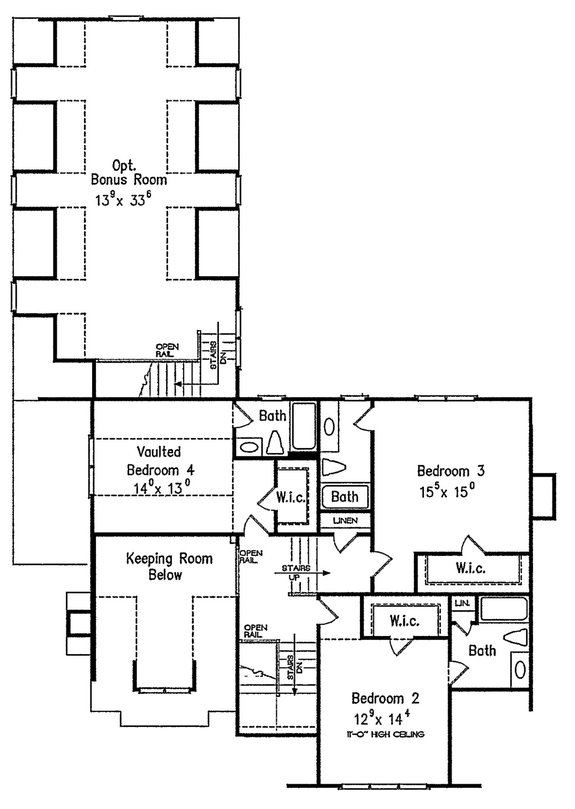 Craftsman Plan with a Second-Story Porch
Enjoy the view from all three porches in this design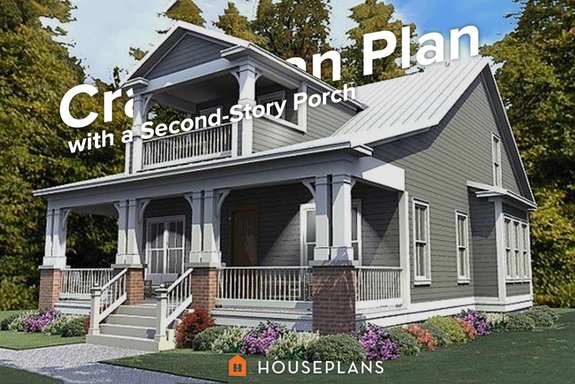 Plan 63-380
There are plenty of places to relax and enjoy the outdoors with this Craftsman house plan. After entering through the front covered porch, you're greeted with a spacious family room that moves into a dining room and kitchen area with access to the back porch, including an extra room perfect for a computer desk. The master suite is located on the main level, while two additional bedrooms with attached bathrooms are on the second floor. The second story is also home to a media room/family room with access to another covered porch.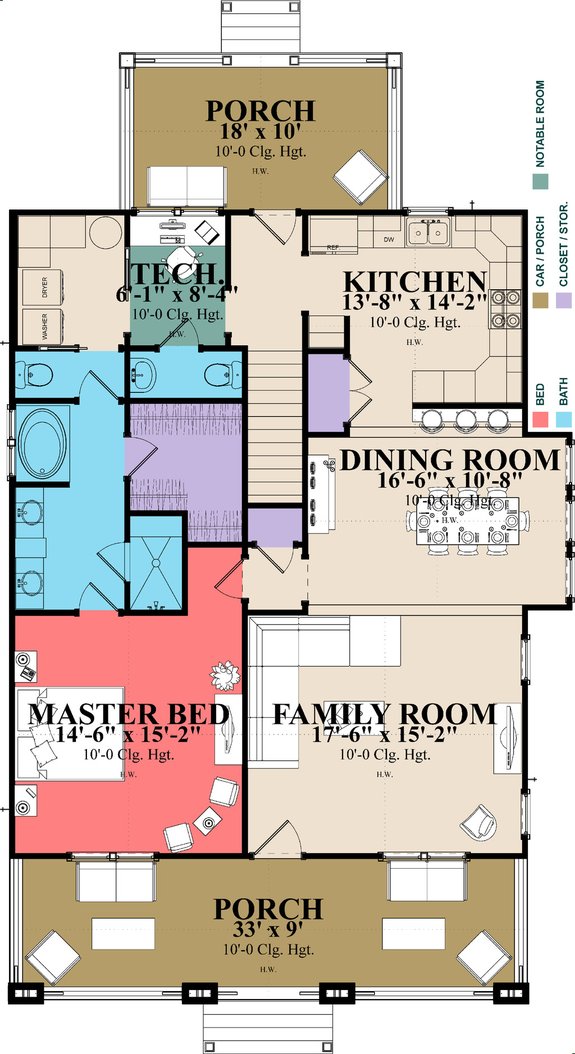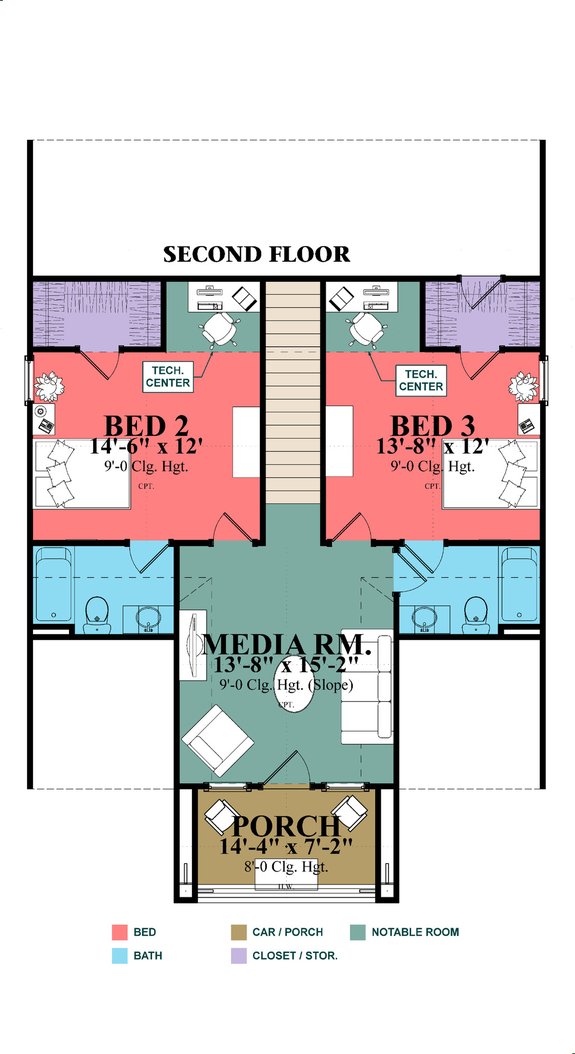 Small and Cozy Craftsman
This cottage offers more space than you might think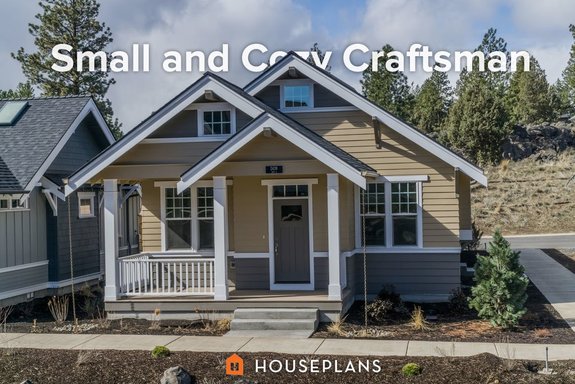 Plan 895-53
Smaller houses often pack in more storage than you might think, and this Craftsman style cottage is no exception. You'll enter through a covered front porch that offers enough room for relaxing outside, and find a great room with a kitchen that has an island for plenty of seating. Further to the back is the master bedroom and bathroom, as well as a mud room, washer/dryer space, and access to a side porch. This plan comes with a one-car garage and additional patio space in the rear of the house.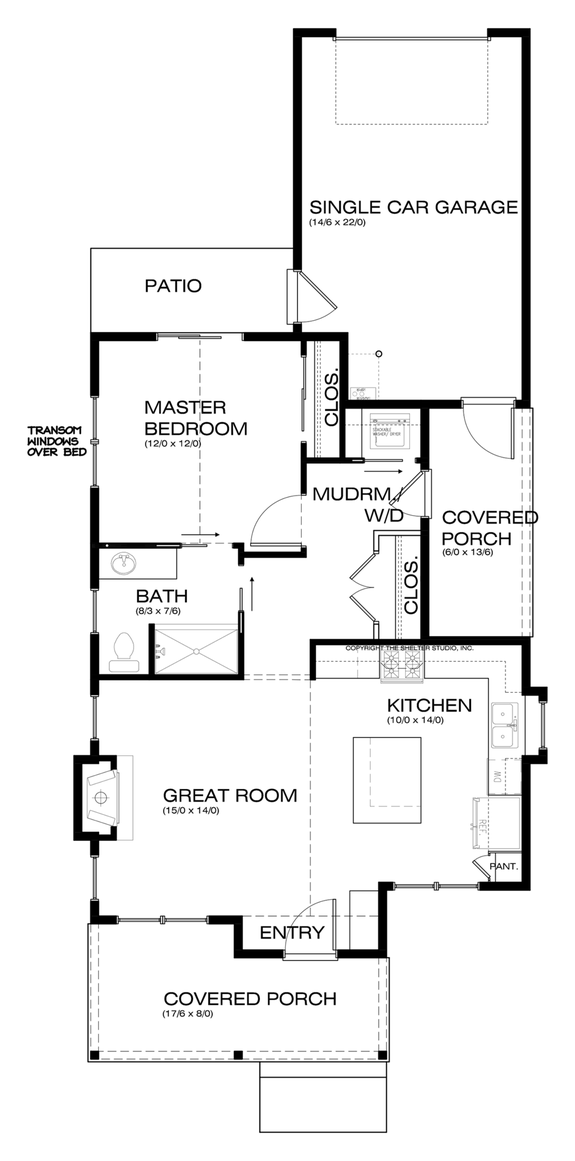 Modern Craftsman Design
This one-story home features stylish details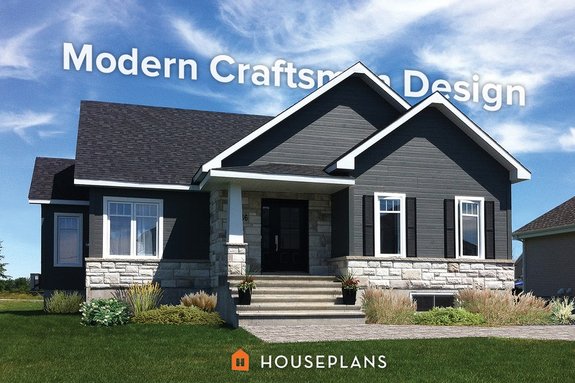 Plan 23-2616
Hello curb appeal! Modern and cool, this one-story Craftsman house plan makes the most of its modest footprint. Relaxed living is made easy with an open concept floor plan between the main living areas, while a spacious laundry room provides plenty of room for extra storage if needed.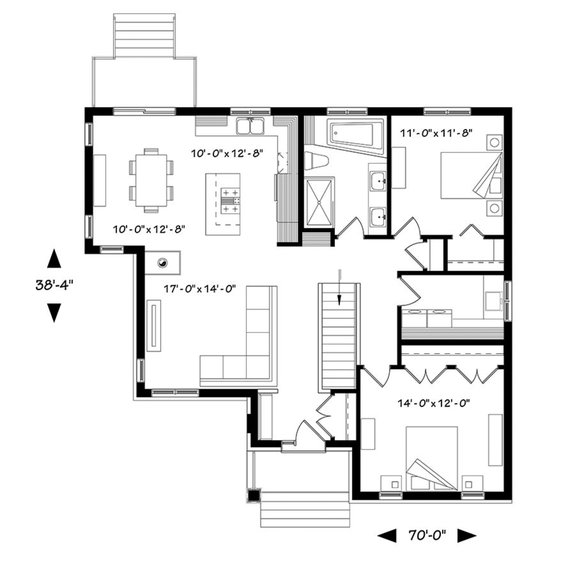 Side Gable Bungalow Craftsman Plan
The classic style of this plan will be sure to catch your eye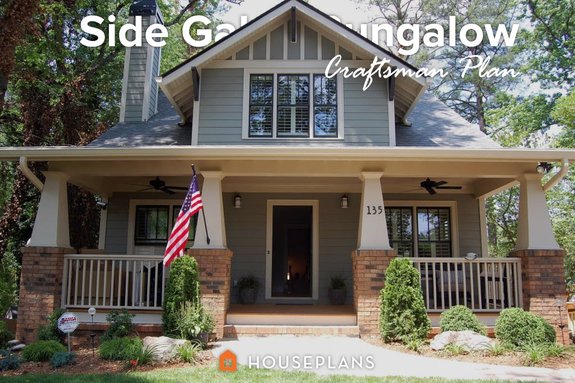 Plan 461-3
The outside appeal of this Craftsman home is unmistakable, but the inside is full of great details as well. This 2,116 sq ft home is designed to be efficient, and no space is wasted here. On the first floor, there is one bedroom/flex room, a bathroom, dining room, kitchen with an island, and a family room perfect for relaxing. The second floor offers you three additional bedrooms, a bathroom, and the master suite.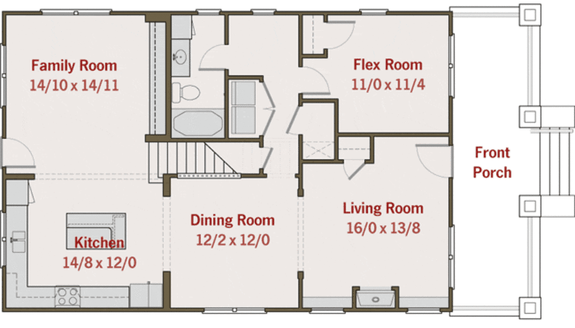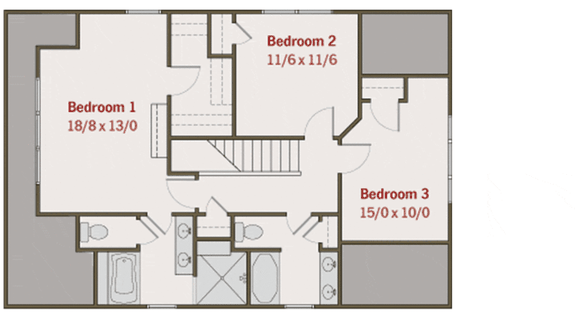 Craftsman home plans come in all shapes and sizes, but they have one thing in common-- classic style! If you're ready to start planning your dream Craftsman home, call Houseplans at 1-800-913-2350.