San Francisco Bay Area architect Nicholas Lee has specialized in reinventing the classic American ranch house and one story farmhouse.
His latest design,
Plan 888-17,
with 3 bedrooms 3.5 baths, L-shaped around a courtyard, offers greater
flexibility than ever. See how one wing forms a separate secondary master suite or home office with its own entry across the breezeway. It could also function as an in-law or granny unit. The wheelchair accessible one-story plan is extremely efficient: a drop zone and laundry bracket the garage entry, which in turn leads to the great room in one direction and the bedroom wing in the other. The master bedroom divides into sleeping and closet/dressing areas, separate from the master bath. The great room includes a kitchen
at one end and opens to the pool courtyard on one side and the covered entry porch on the other. Window walls and the vaulted ceiling create a dramatic feeling of spaciousness.The large skylight over the kitchen island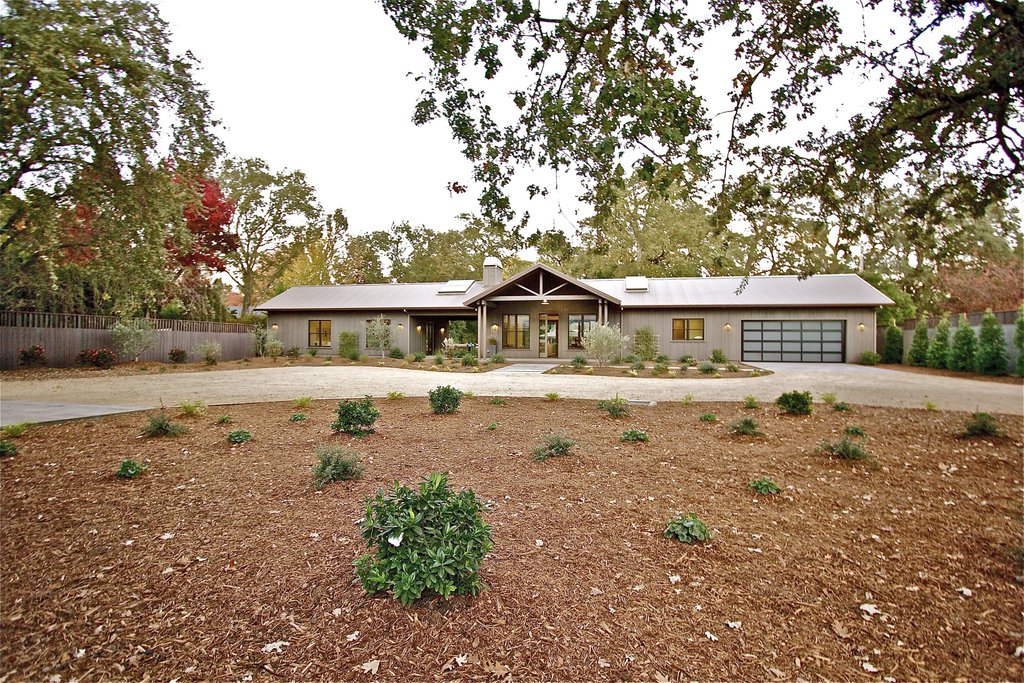 further brightens the room. This view past the front door toward the kitchen shows how the house opens to the courtyard at the back through the wall of folding doors. The wood-paneled ceiling adds warmth.
Nick's design draws inspiration from California's ranch house history; for example, this long low house from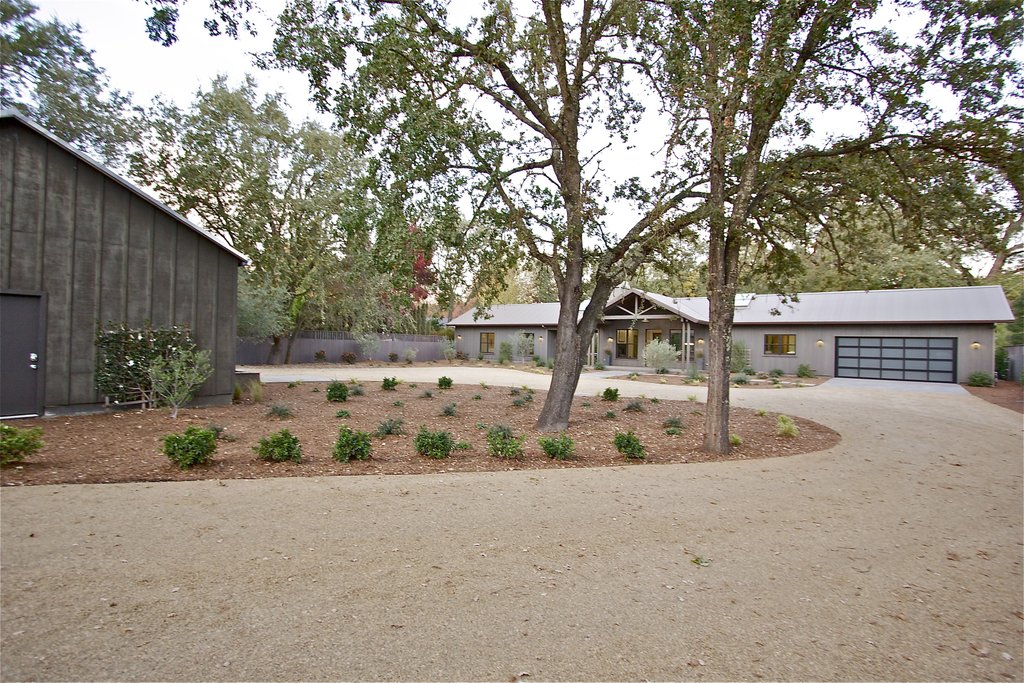 the late 1930s by ranch house popularizer Cliff May, which embodied the idea of a home that "rambled to the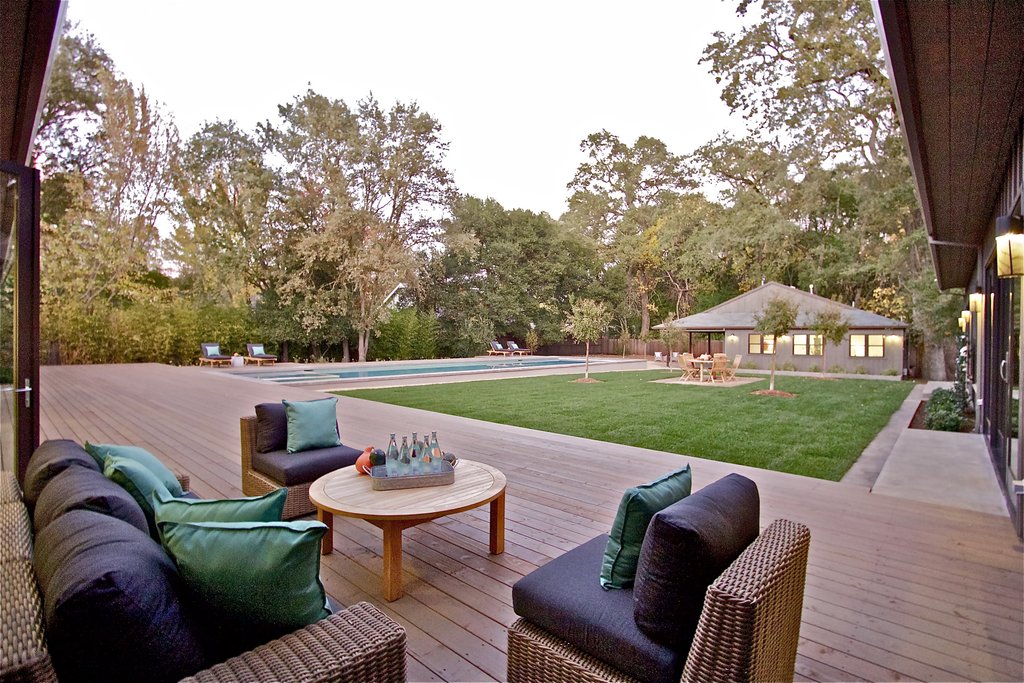 point of departure," as one contemporary observer vividly put it. Other precedents include the simple gabled cabins designed by William G. Merchant for Camp Mather in the Sierra, as shown in this sketch from the early 1950s (courtesy Environmental Design Archives, U. C. Berkeley); and more recently, work like this pool
house by the Bay Area firm of Backen, Gillam & Kroeger Architects, where Nick once worked before becoming Houseplans.com's Chief of Design and founding our Houseplans Studio design firm (photo courtesy BGK Architects).
Nick is expanding on and enlivening a long and illustrious architectural tradition -- bravo Nick!
To see all of Nick's ranch house designs
click here.