By Courtney Pittman
House plans for narrow lots can be compact, affordable, AND stylish. With clean lines, standout features, and open floor plans, narrow houses are full of convenient (and budget-friendly) luxury. Thanks to their modest footprint, these sweet home designs are ideal for building on a smaller lot or in the city. With smaller house plans on the rise, especially with millennials (like this article from Apartment Therapy points out), narrow lot house plans are becoming more and more popular. Save on land and building costs with these smart designs.
Click here to browse our collection of narrow homes.
Plan 1057-15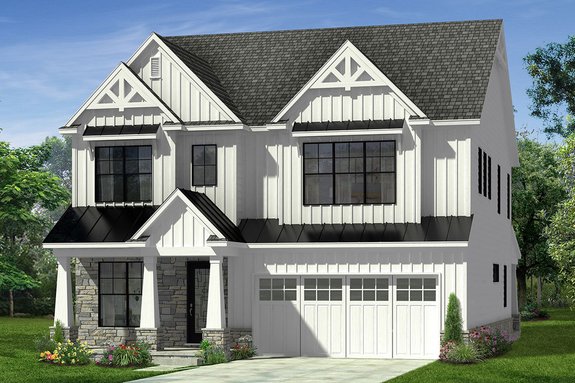 Narrow and open, this house plan sports a range of amenities. A large kitchen island overlooks the great room and dining area for easy entertaining, while sliding glass doors (just off the dining room) connect the interior to the rear covered patio – extending the living space. Highlights include the generous walk-in pantry, spacious mudroom, and a study that can be used in a variety of ways. Don't miss the master suite's sizeable bathroom and walk-in closet.
Plan 1066-88
Welcome home to this cool narrow lot modern house plan, which offers both beauty and an array of thoughtful amenities. An open layout makes the home feel spacious and bright - see more on this topic at Freshome. Located on the second level, the laundry room resides next to the master suite for extra convenience. Check out the flexible bonus space above the garage!
Plan 1070-7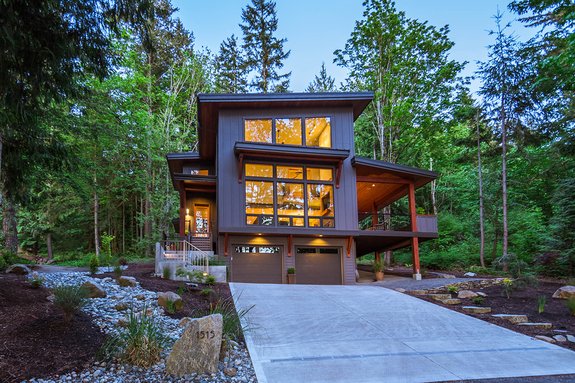 Got a lot in a beautiful location? This striking modern narrow lot house plan will capture the view with tons of windows. Elegant and chic, this clean-lined narrow home features an open layout that flows from the great room into the island kitchen and out to the deck for immersive outdoor living - much like these deck ideas from HGTV. The master suite enjoys impressive views and invites you to unwind in the big shower (plus check out the double sinks).
Plan 461-55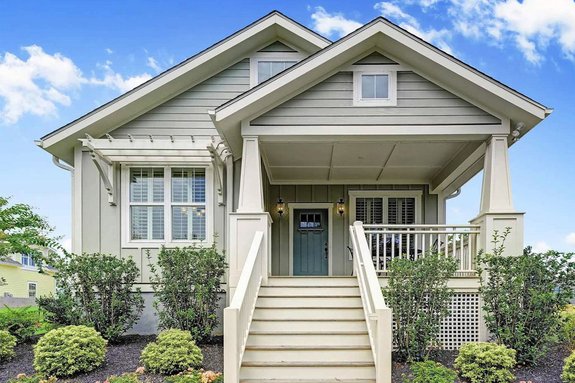 Small lot? No problem. This slim architectural design gives you an open layout with an island kitchen, three bedrooms, and two bathrooms. The master suite opens to the side yard. Another nice touch: the mudroom, which is ready to hold boots and coats (find more mudroom ideas in this article from Southern Living.
Plan 1057-11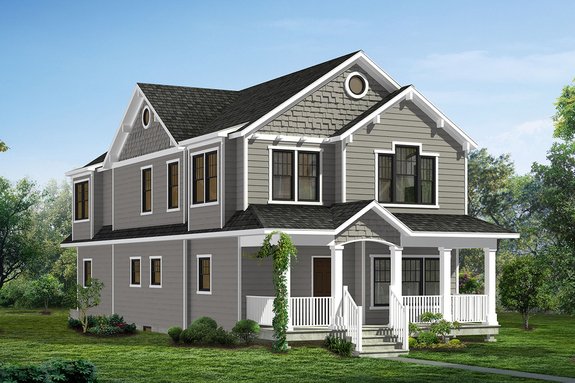 Get Craftsman style without needing a huge lot with this sweet narrow house plan. Inside, you'll find all kinds of cool details, from the mudroom area to the master suite's big shower. The kitchen boasts plenty of counter space, a large island, and a walk-in pantry. Everyday living is made easy with an open layout between the main living areas. A wall-mounted fireplace warms the rear covered porch and provides year-round outdoor living.
Plan 430-206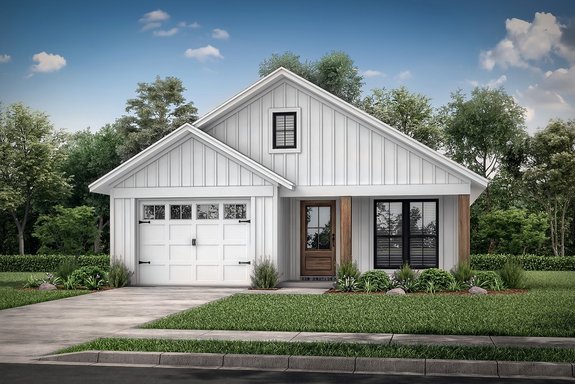 This budget-friendly architectural design puts everything on one level for easy movement and entertaining. Lockers on the way in from the garage provide functionality and keep things organized, while also opening to the spacious laundry room. The master suite sports dual sinks and an extra-large closet.
Plan 930-496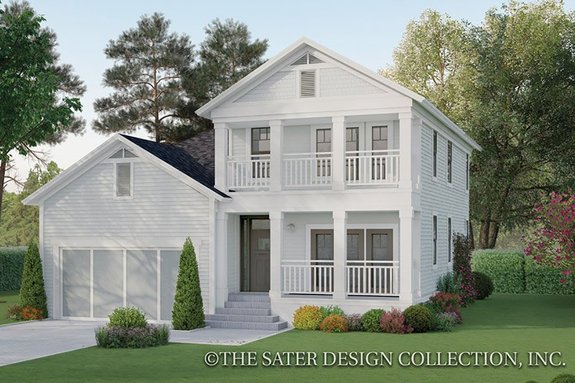 This narrow lot modern house plan gives you two levels of graceful outdoor living and 2,379 square feet of indoor relaxation. The master suite is easy to reach on the first floor and includes a walk-in shower, two sinks, a walk-in closet, and more. Upstairs, you will find three additional bedrooms, a bathroom, and a game room (with a porch) that could also be used as a home office, study, or guest room.
Plan 928-323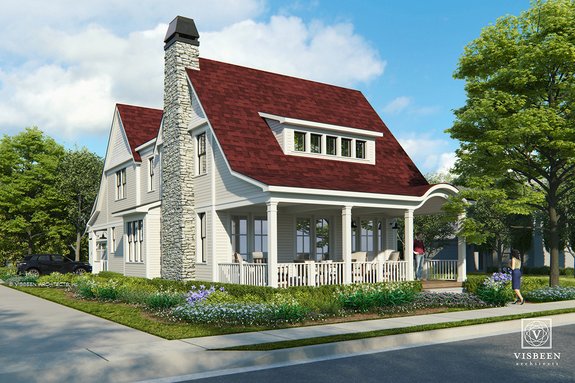 Ideal for a narrow lot, the Greenlea by Visbeen Architects gives you timeless curb appeal with a welcoming front porch (explore more narrow homes with front porches in this article from Builder Online). for more narrow lot homes) Inside, the kitchen invites everyone to hang out at the island, which overlooks the dining area and open living room. Check out the spacious bedrooms.
Plan 437-98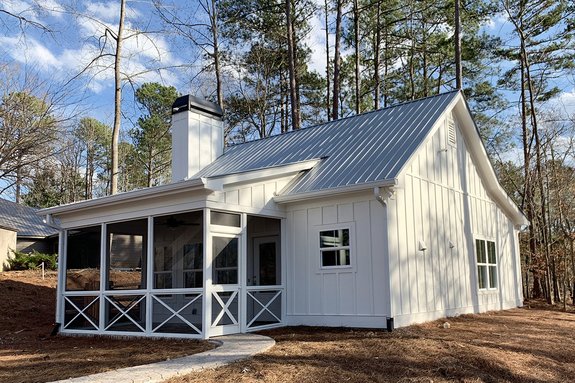 Smart design choices make this 793-square-foot narrow house plan live large, from vaulted ceilings (in both the open living area and the primary bedroom) to a flexible guest bedroom or study. Other highlights include a large shower in the bathroom and a walk-in closet for the main bedroom. A fireplace adds warmth and charm when the weather is cold.
Plan 48-648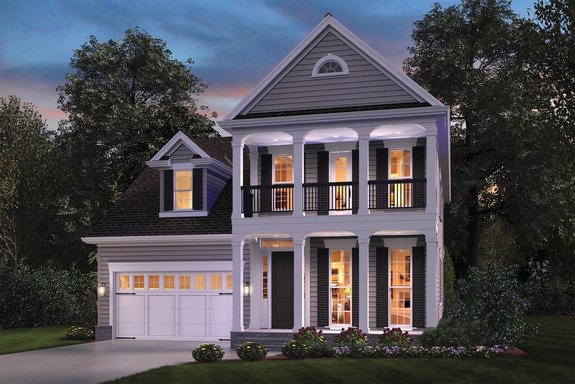 Hello gorgeous! At just 40 feet wide, this design is one of our favorite narrow lot house plans. Opening to the kitchen, the great room sports a fireplace, smart built-ins, and opens to the rear porch for easy outdoor living. A flexible study can be used as a home office, game room, and more. Upstairs, the master suite, two bedrooms, a bathroom, and bonus space reside, while a bedroom on the first floor could be used a guest suite.
Plan 1073-9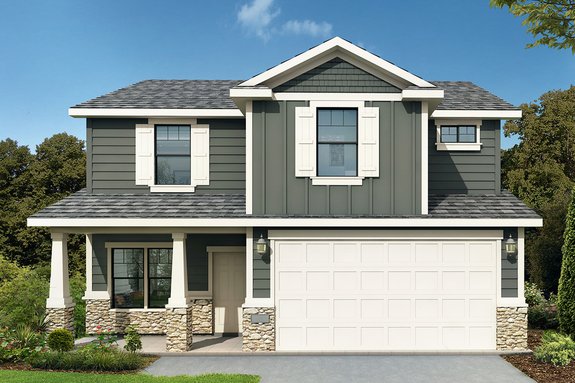 Here's a versatile narrow lot home with space in all the right places. Through the two-car garage (add a third bay if needed), the mudroom captures clutter before it enters the home. Putting away groceries is easy with the pantry just a few steps away.
Don't need a formal living room? Use the space as a den or playroom instead. Upstairs, three bedrooms (or four, if you decide to finish the loft) enjoy walk-in closets and close proximity to the laundry room. The master suite features a five-piece private bathroom.
Plan 124-1172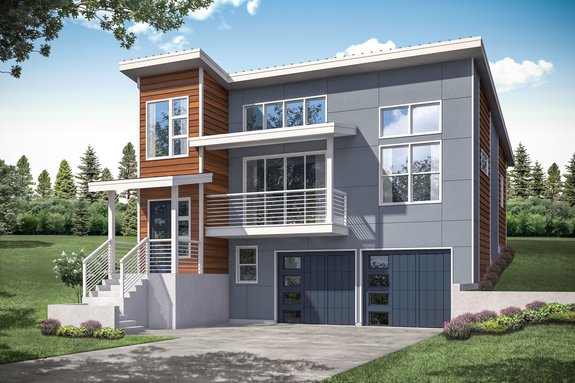 This modern house plan is an ideal home to build on a narrow lot in a hilly area. Designed to take advantage of a lot that slopes uphill, this split level home plan easily takes in scenic views. The lower level features a compartmentalized bathroom along with access to the two car garage with storage. up to the main living area.
Upstairs, you will find the main the main level, which sports a vaulted great room, master suite (with a private bathroom, dual vanity, and generously sized walk-in closet), dining room, and kitchen.
A powder bath, laundry room, and storage closet can also be found on this level. A covered balcony just off the great room makes it easy to enjoy the great outdoors, while a spacious covered deck overlooking the backyard off the dining room provides even more space for outdoor relaxation.
Explore more modern narrow lot house plans here.