You've probably heard the term open concept floor plan before, but might not be entirely sure what it means. These types of floor plans combine spaces that were traditionally their own separate rooms partitioned by walls. With an open concept floor plan, kitchens flow into dining rooms and continue into living rooms with ease -- generating a sense of space. Not only do these designs create an easygoing flow between the main living areas, but they can also bring in tons of natural light. If you're looking for an efficient house design with a relaxed vibe, then an open concept floor plan might be right for you.
Farmhouse Open Concept Plan
Enjoy spacious one-story living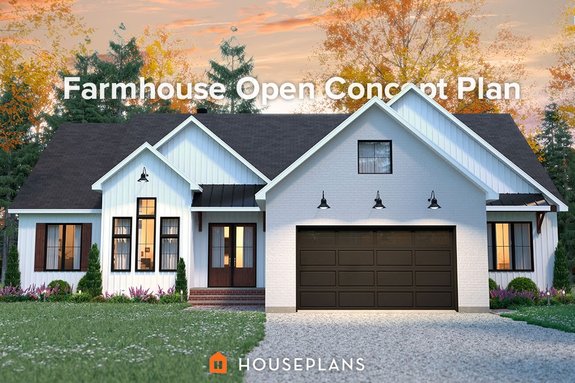 Plan 23-2723
Once you step inside this attractive farmhouse style home, you're going to appreciate how you're immediately in the center of it all. The large living room--complete with a cathedral ceiling--lets in generous amounts of light and flows seamlessly into the kitchen. The openness continues outdoors with a terrace accessible through the living room.
There are two bedrooms and a bathroom in one wing of the house, while the master suite (with two walk-in closets) resides on the opposite side of the floor plan. This plan includes a two-car garage and a bonus room.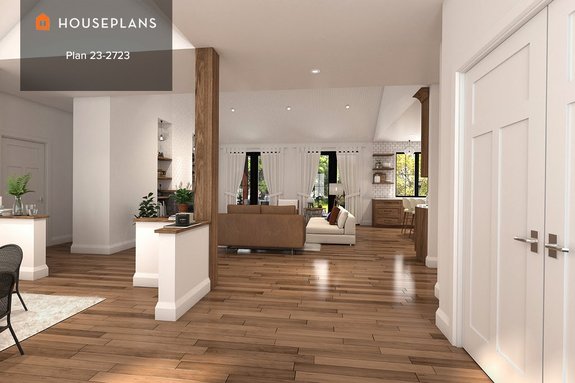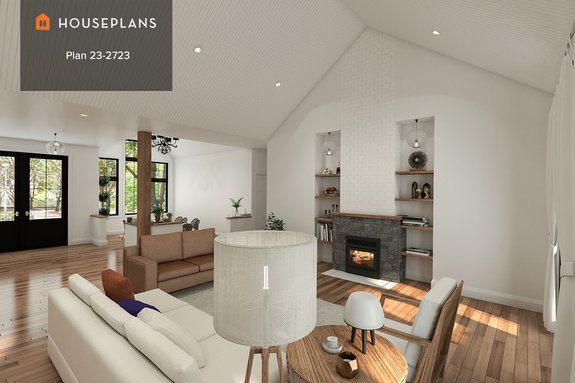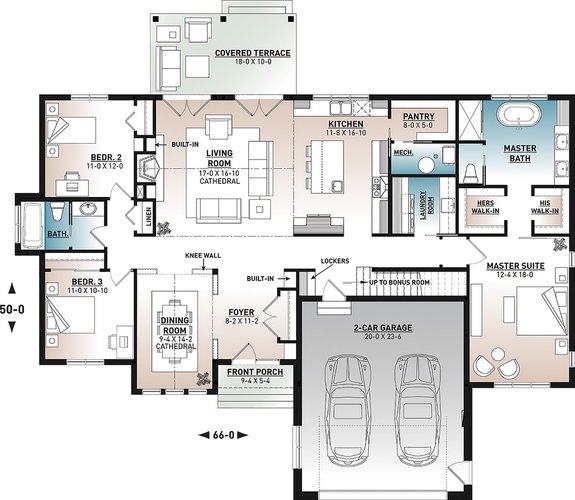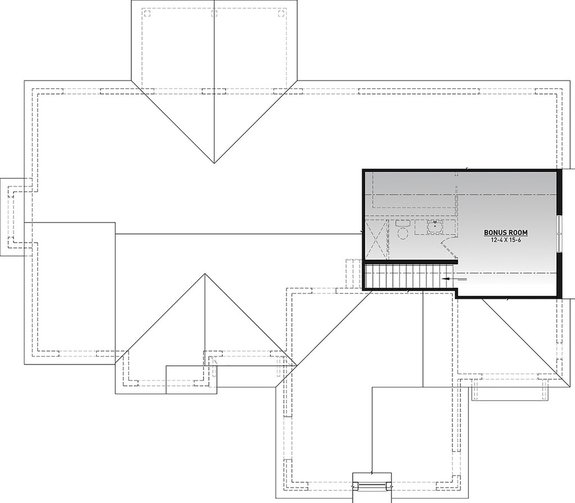 Clean and Modern Open Concept Plan
A stylish way to enjoy extra space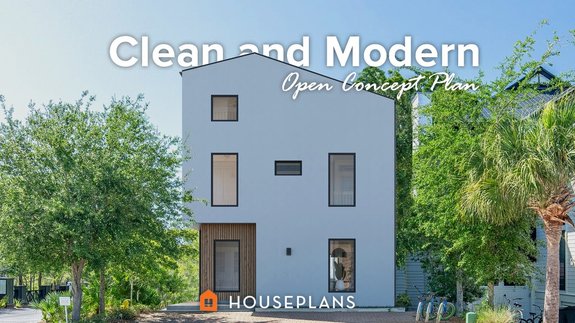 Plan 1070-62
If you're looking for something out of the ordinary, then this three-story modern plan might be for you. The first floor of this stylish design comes with a spacious open floor plan that connects the kitchen, dining room, and living room effortlessly. Windows on all sides of the house allow for lots of natural light to accompany daily living and entertaining. The second floor boasts two bedrooms and a bathroom at one end, and the master suite on the other.
The third floor of this plan has an outdoor roof deck to enjoy and a loft space perfect for an office, den, or workout room.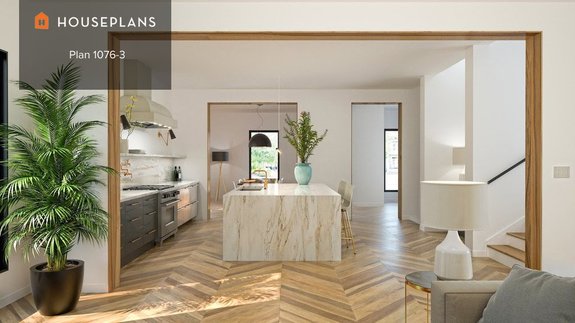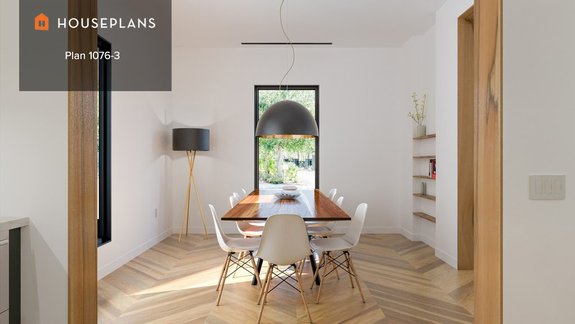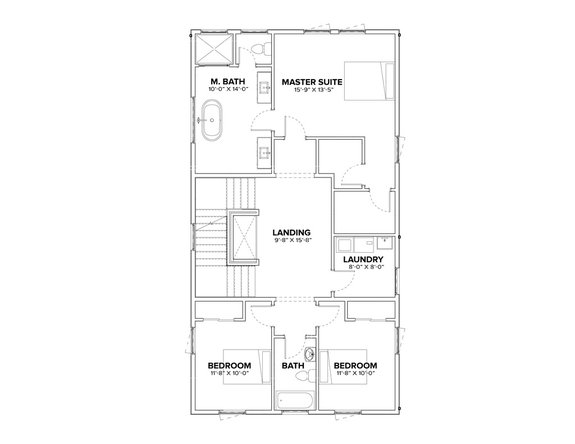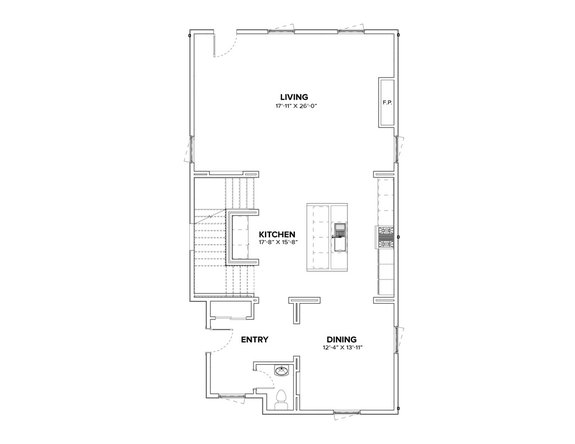 One-Story Modern Design
Take advantage of extra space and natural light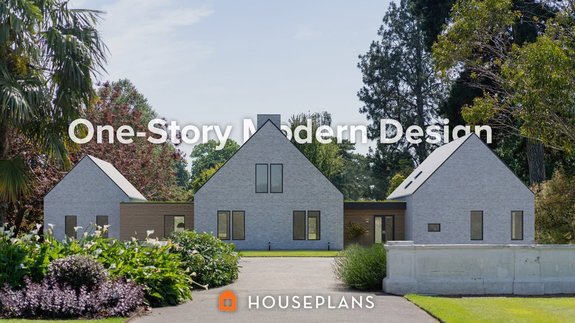 Plan 48-981
Say hello to lots of light and an abundance of space in this 2,316 sq ft open concept floor plan. This appealing design flows from the entryway into the kitchen and living space, with easy access to the dining area. The other wing of the house contains two bedrooms and a bathroom, as well as the modern master suite. Windows on all sides (including skylights) contribute to the bright and airy appeal of this plan.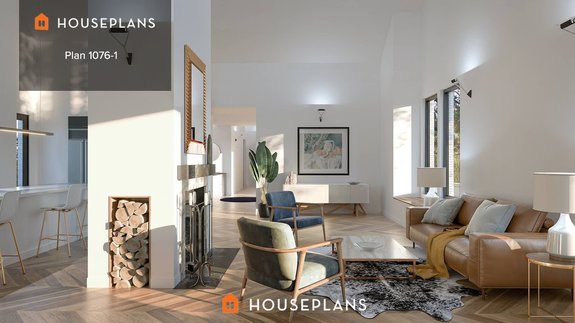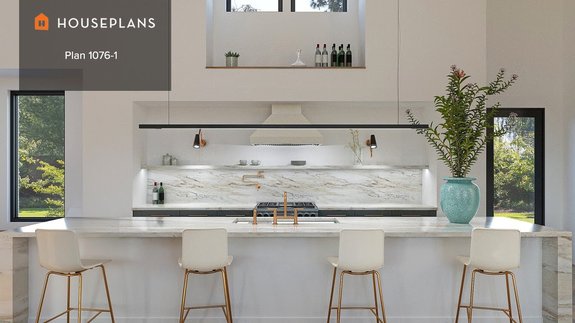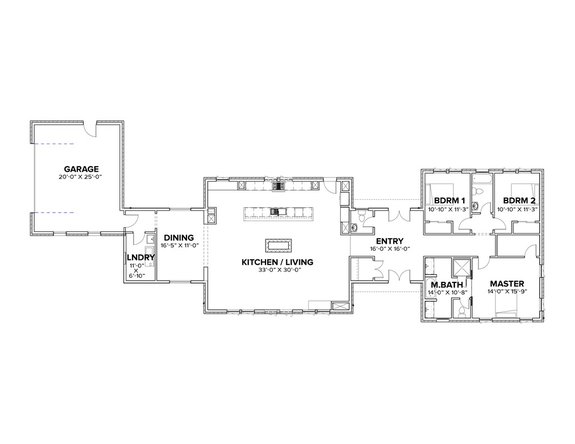 Country Style Open Floor Plan
This country style open plan is full of charm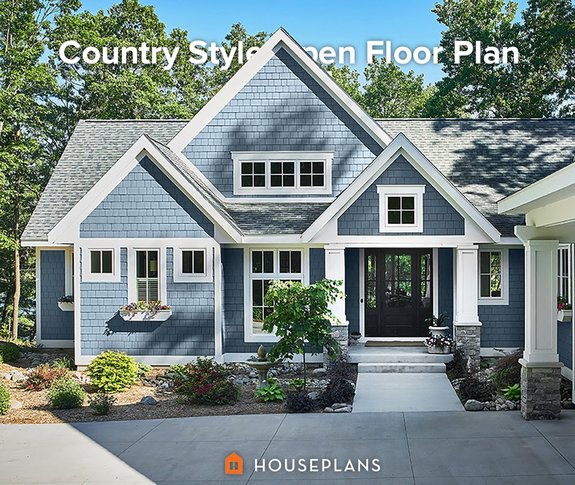 Plan 928-333
This open concept plan is perfect if you're interested in entertaining--both indoors and outdoors (much like these designs from Builder Online). As you move through the foyer, you're greeted with an open living room and dining area that flow nicely into the modern kitchen. Continue through the dining area and you'll find a screened porch and an outdoor patio ideal for entertaining in warm weather. The master suite is located on the opposite side of the house for additional privacy.
On the lower level you'll find two additional bedrooms and bathrooms, and a flex space that could be used as a game room or entertainment area. There is also a lower level patio accessed via the flex space area.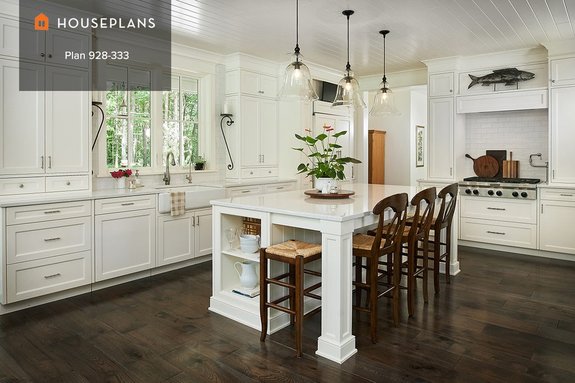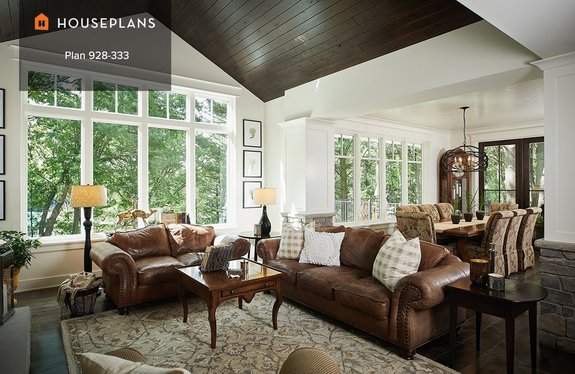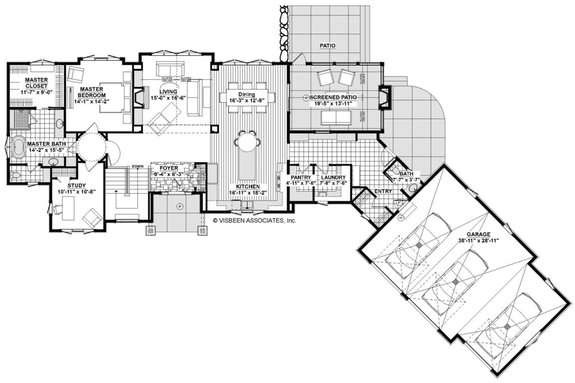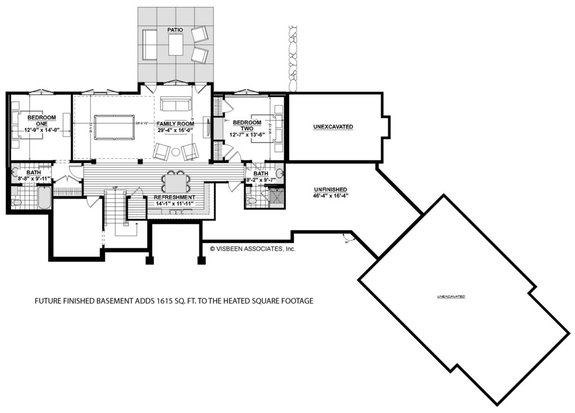 Bungalow Style Open Living
There's no shortage of style with this plan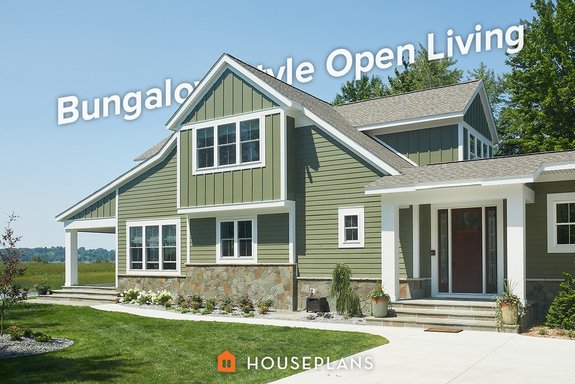 Plan 928-330
With space to spare, this bungalow style open concept plan is sure to impress. The large and modern kitchen is open to a dining room, living room, and parlor area, creating a unique sense of extra space. Off of the living area you'll find a large covered porch perfect for relaxing outdoors and enjoying the view. The master suite--complete with a soaking tub and separate shower-- is located towards the back of the house for privacy.
The second level includes two bedrooms, a bathroom, loft space, and an outdoor terrace. There is also additional attic space on this level for storage.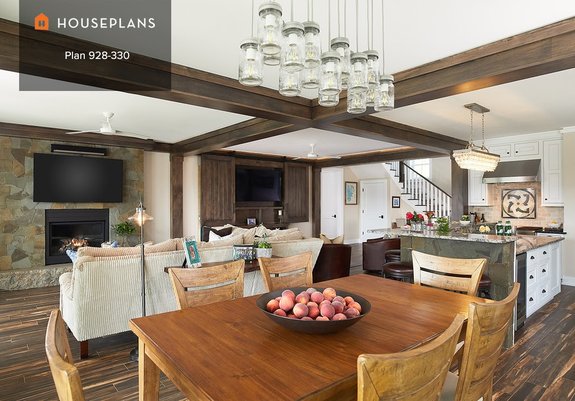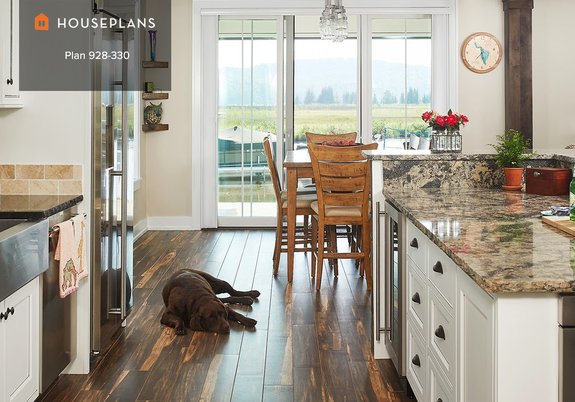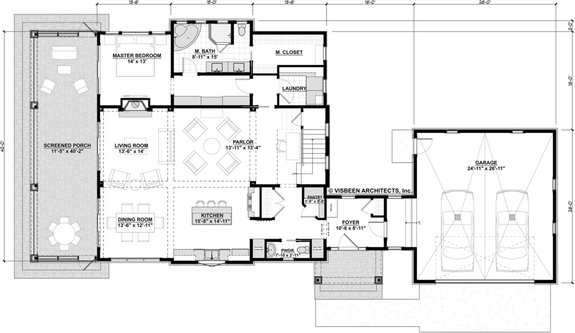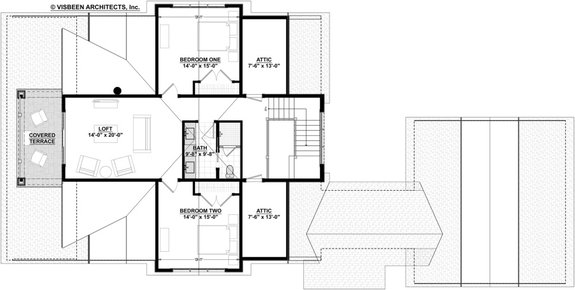 Modern Plan with European Influence
Enjoy spacious living in this open concept design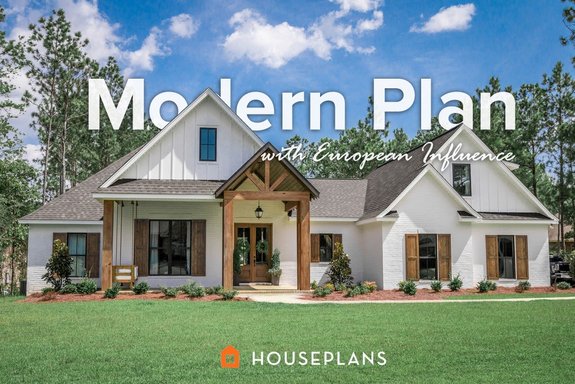 Plan 430-184
This single-story open floor plan is perfect if you're looking for some extra room. As you walk in, you'll find yourself in the middle of an open and spacious great room (with a fireplace) and find the kitchen and dining room directly in sight. The rear porch can be accessed via the great room and comes with its own outdoor kitchen for entertaining (explore these outdoor kitchen ideas from Country Living).
One wing of the house includes two bedrooms and a bathroom, and a space that can be used as an additional bedroom/office/den. The master suite sports a walk-in closet located in the opposite wing. There is a bonus room above the garage that provides additional space.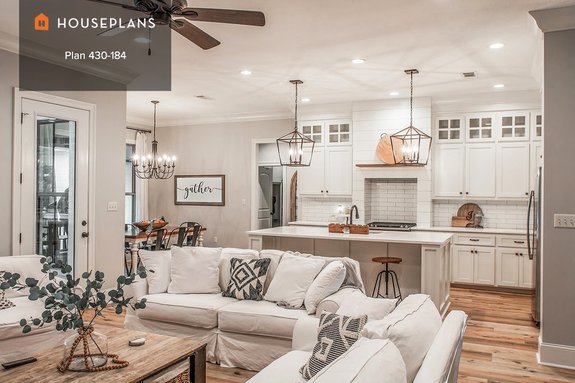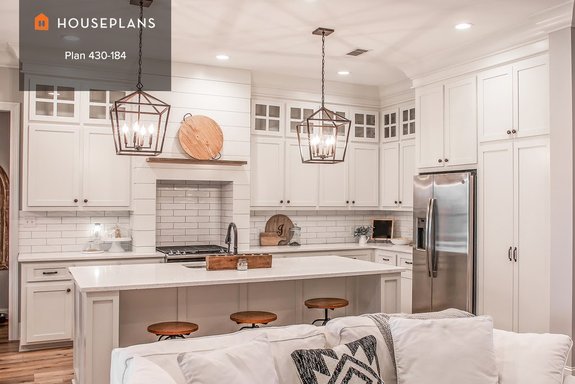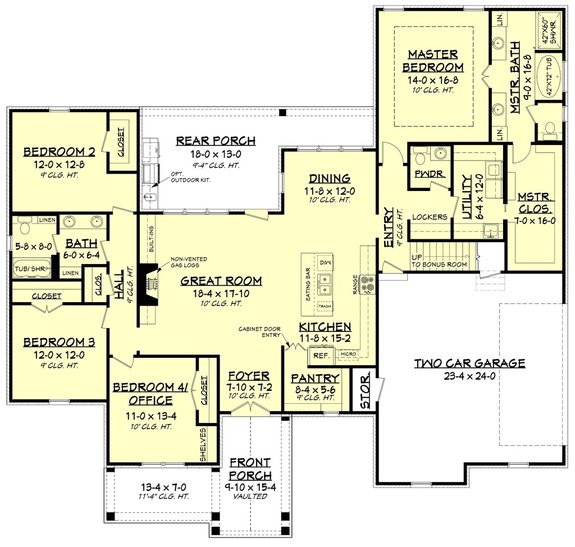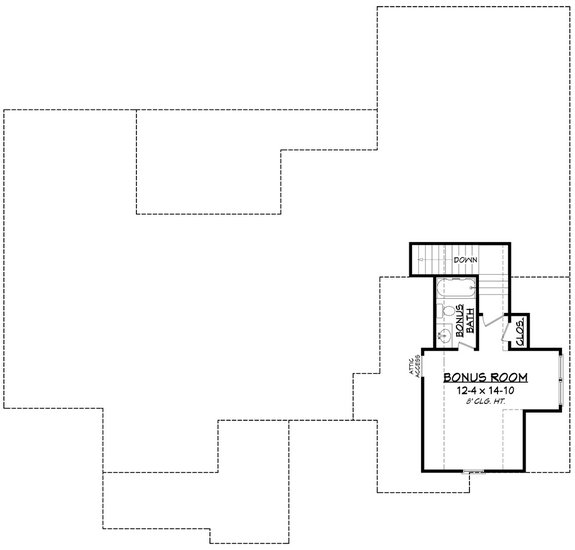 European Style Open Concept Plan
Open spaces abound in this appealing design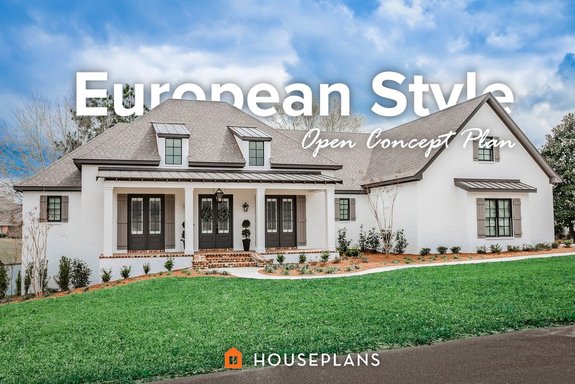 Plan 430-192
This 2,854 sq ft plan is ideal if you're interested in more open spaces inside, as well as out. The entryway welcomes you into the spacious great room and flows easily into the kitchen and dining area. The great room provides easy access to the screened and outdoor rear porch, which is a great spot to sit and enjoy the view.
There are two bedrooms and a bathroom to use on one wing of the house, while the other wing includes the two-bathroom master suite. You'll find additional storage space above the three-car garage.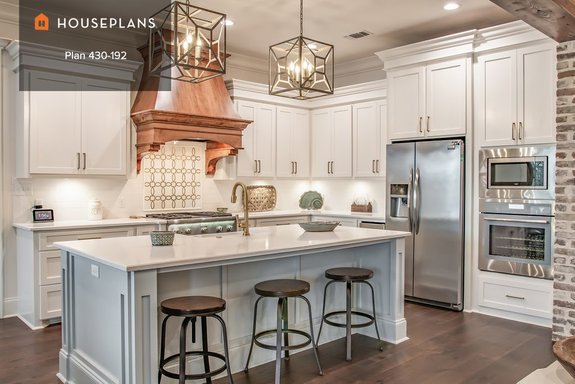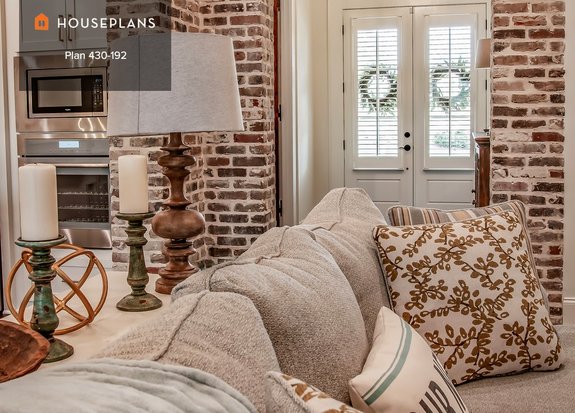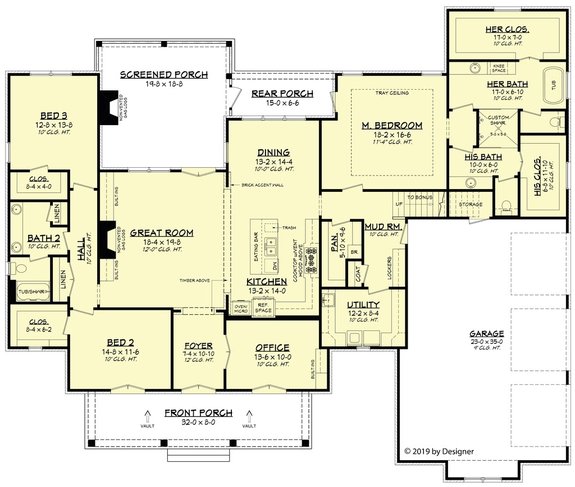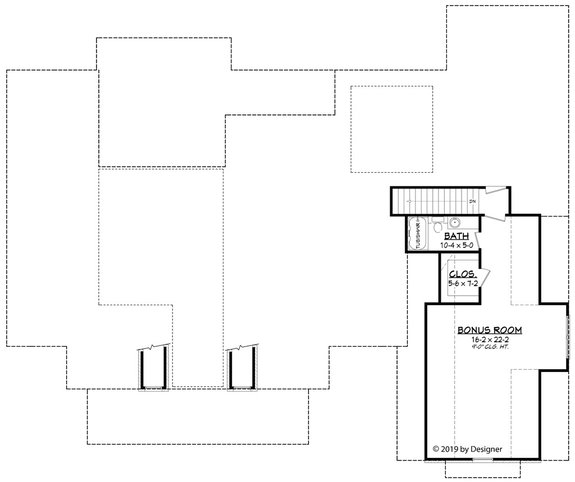 Beautiful European Style Open Floor Layout
Enjoy the seamless flow of this plan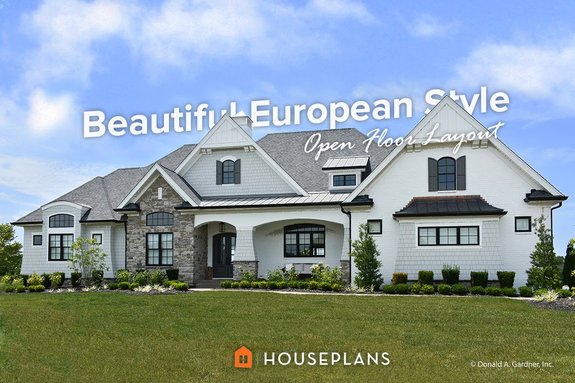 Plan 929-1009
You're going to love the spacious appeal of this five bedroom and four bath open concept floor plan. As soon as you walk through to the great room, you'll be impressed by not only how open and airy it is on the inside, but how this feeling transitions into the outdoor spaces as well. As you exit the great room, you'll find yourself on the spacious porch, with access to a patio and a screened porch that is ideal for entertaining. The master suite includes walk-in closets, a spacious bathroom, and access to the porch.
Three bedrooms are located in the opposite wing of the house, and each come with their own bathroom. An additional room at the front of the floor plan could be used as an extra bedroom or an office/den area (check out these home office tips from Apartment Therapy).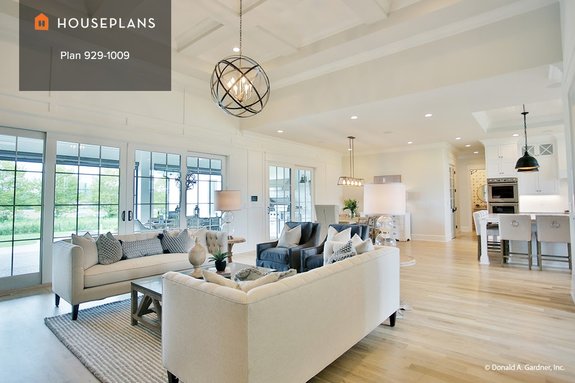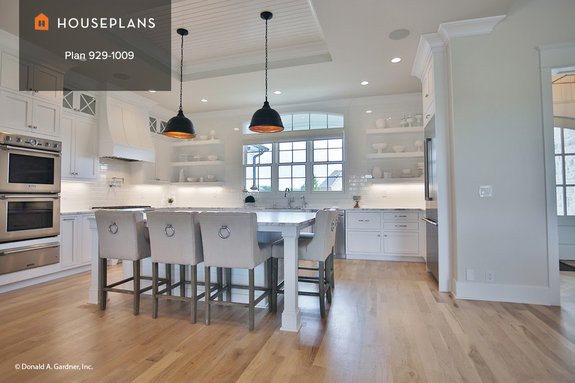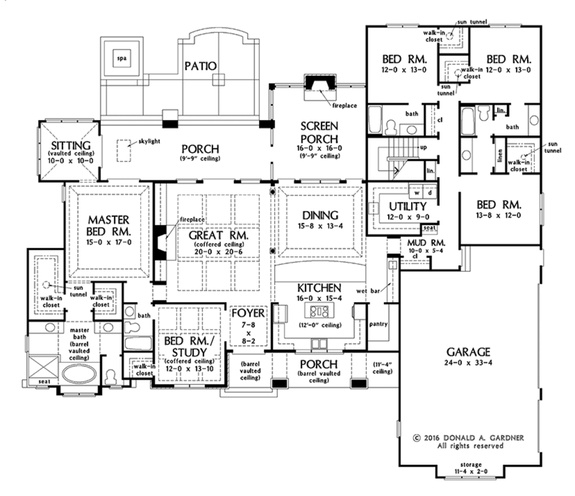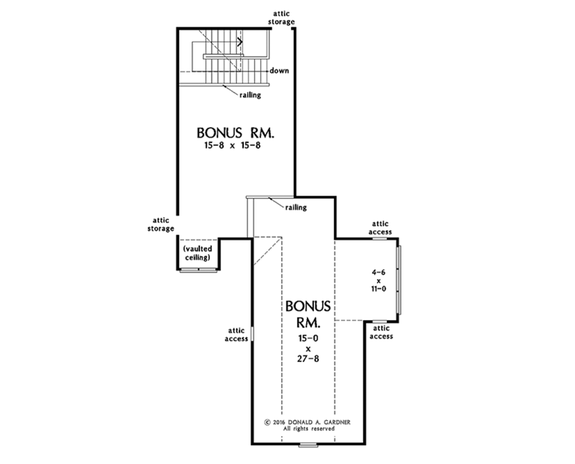 A Perfect Farmhouse Style Open Floor Plan
The curb appeal of this plan is unmistakable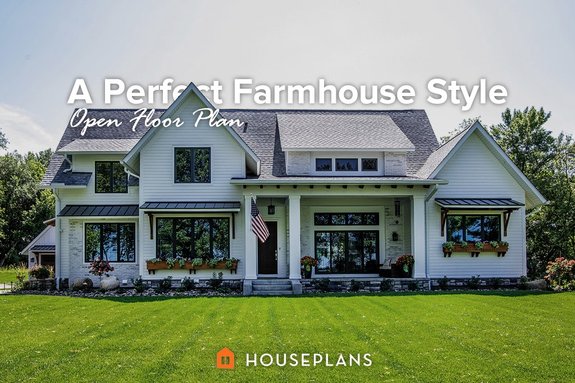 Plan 51-1132
When you pass through the covered porch on your way into this house, you'll get a taste of the open air feeling of this floor plan. The extensive kitchen--that includes a walk-in pantry--easily gives way to a roomy dining area and spacious great room. When you enter the great room you can step outside to the covered porch and the open patio below. The master suite offers a view of the back patio and includes a bathroom with double sinks and a soaking tub with separate shower.
The second level offers three bedrooms and two bathrooms in addition to a loft area, space for a washer/dryer, and a bonus room.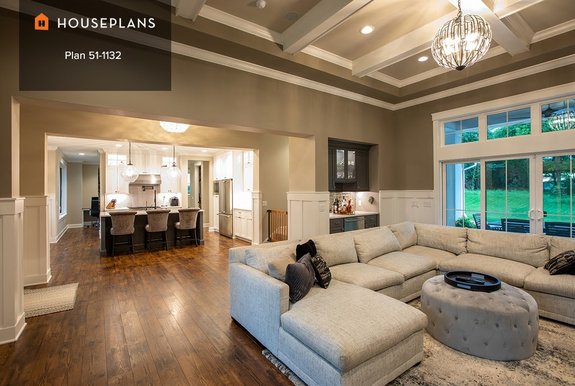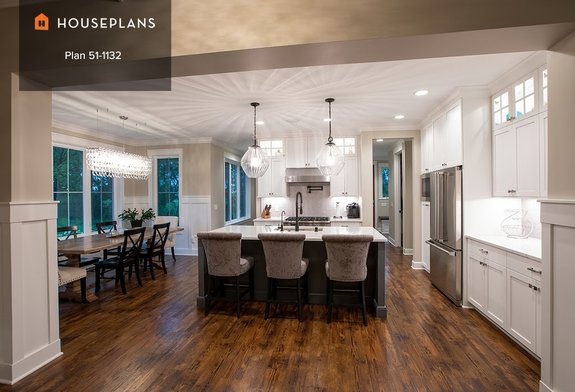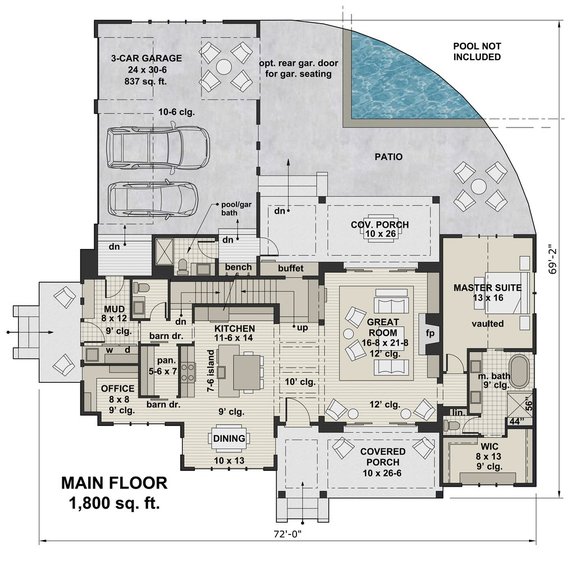 Accommodating Farmhouse Style House Plan
An open layout that includes extra space for family and friends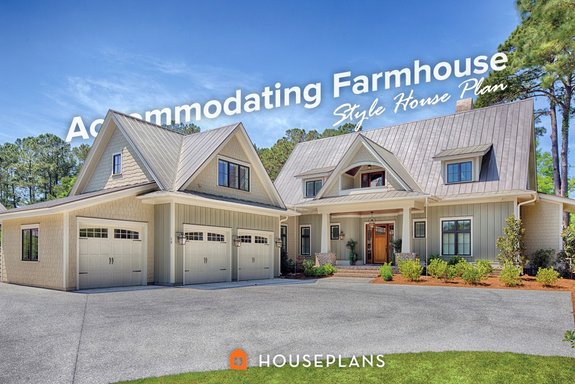 Plan 928-10
You'll be sure to find all the space you need with this 3,292 sq ft two-story layout. When you enter this plan your eye will be drawn to the wide open living area that flows into a spacious modern kitchen and an enclave for a dining room. Off of the kitchen and dining space is access to the screened porch, which includes a designated grilling platform. The screened porch, the living room, and the master bedroom all permit access to the rear covered porch for relaxing outdoors.
The second level includes three bedrooms and bathrooms as well as a covered balcony to enjoy. Above the three-car garage is additional space for a guest or extended family apartment that comes with a bedroom, bathroom, kitchen, and sitting area.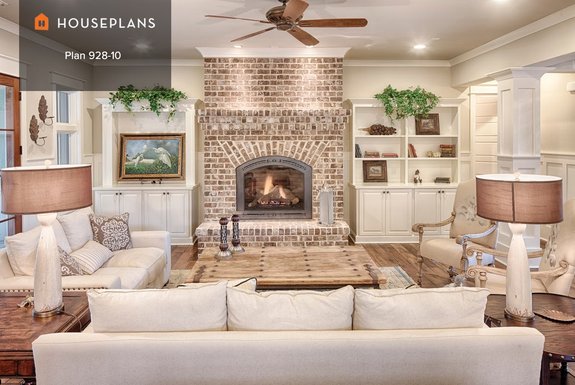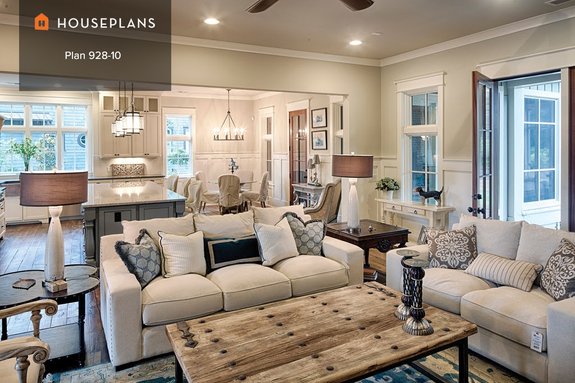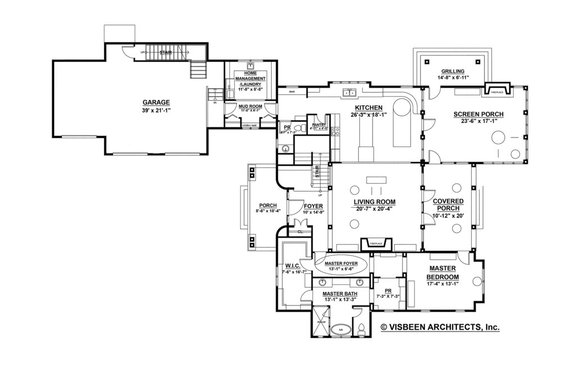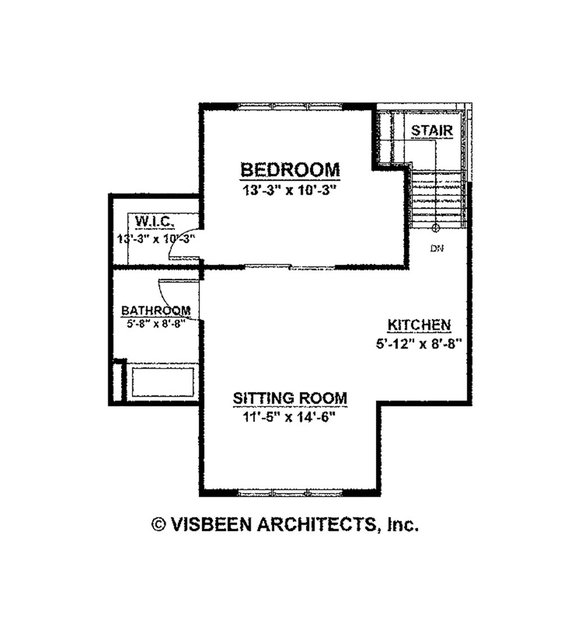 Contemporary Open Concept Plan
Open spaces add lots of visual appeal to this design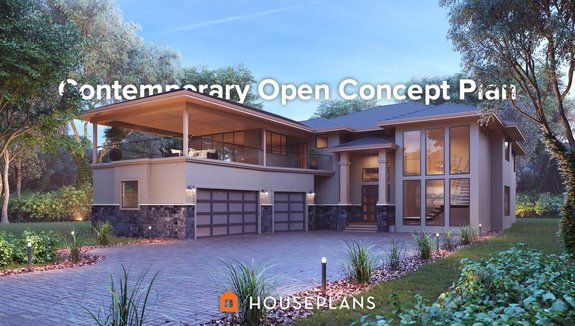 Plan 1066-27
This contemporary design creates a seamless flow that welcomes relaxing, as much as it does entertaining. When you enter the main level you'll get a feel for how spacious an open concept floor plans can be. The wide dining and kitchen area transitions easily into the great room that allows access to the outdoor deck. The first-floor master suite includes a sitting room, bathroom, and walk-in closet.
On the upper level you'll find three bedrooms, three bathrooms, easy access to the washer/dryer, and a bonus room for even more space. The outdoor deck above the three-car garage allows you to relax and enjoy the view.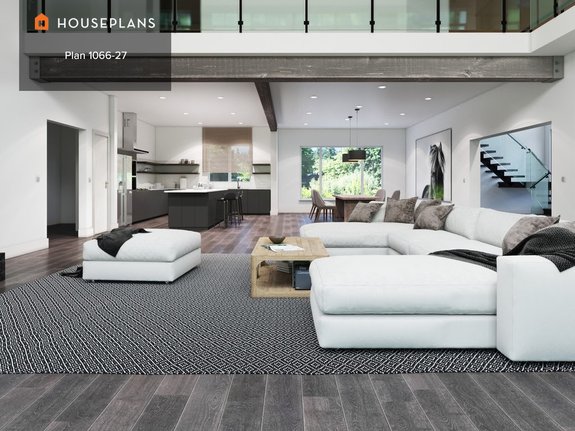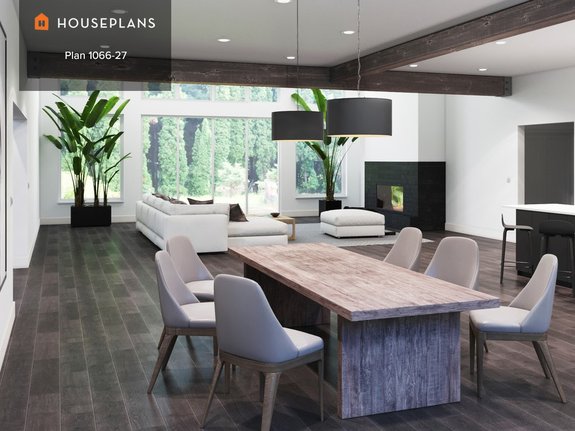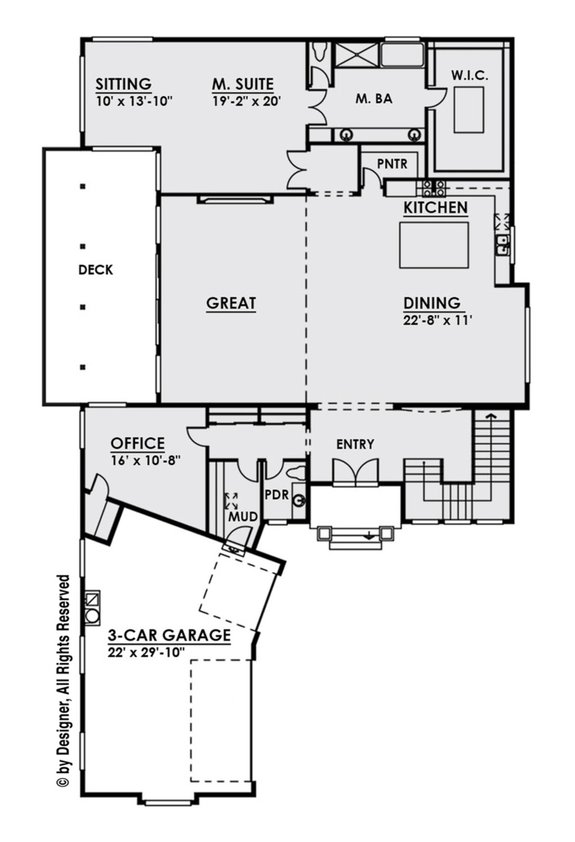 Spacious Indoor/Outdoor Farmhouse Plan
This plan draws appeal from classic barns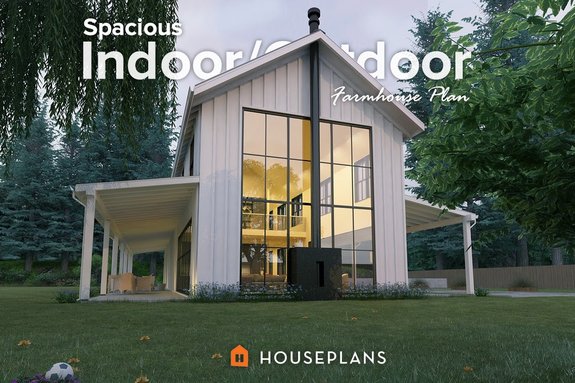 Plan 888-15
A window wall enables generous amounts of natural light to highlight the openness of this two-story layout. The barn-style central gable and lower flanking wings give this plan unique appeal. On one side of the main floor is the open and airy kitchen, dining area, and great room with an eye-catching wall of windows. The other wing of the main level includes the master suite, which boasts easy access to both outdoor porches.
On the upper level, a den/office faces the wall of windows and looks out over the main room below. Also on this floor is an additional master suite and another bedroom and bath.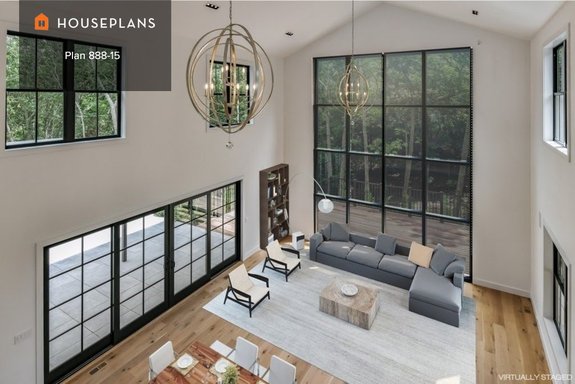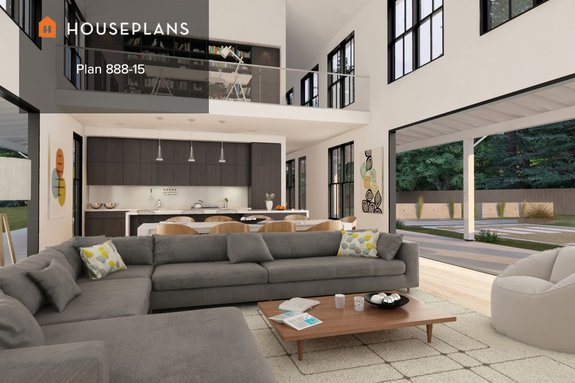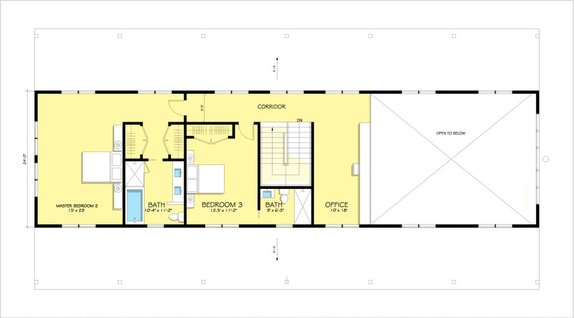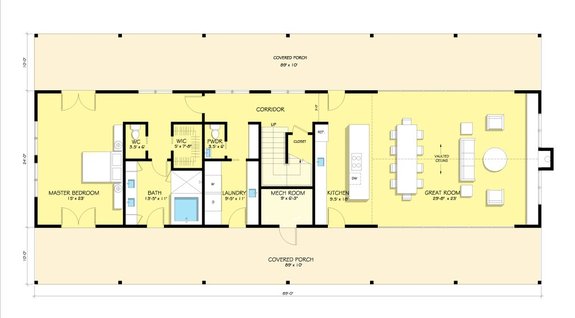 Ranch Style Open Concept Layout
*Move from space to space with ease *
Plan 888-18
The inside/outside appeal of this fluid plan is unmistakable. Enter on one side of this one-story plan and you'll be greeted with a spacious and open kitchen, dining area, and great room. You'll then move towards the unique inside/outside room which features access to the outdoor patio. It's easy to go between the sitting area inside and the outdoors with this layout. In addition to the master suite on the opposite side of the house, there are two other bedrooms and bathrooms, and another room that could function as a bedroom/office.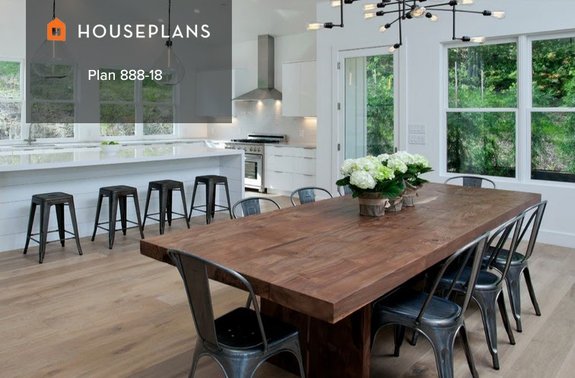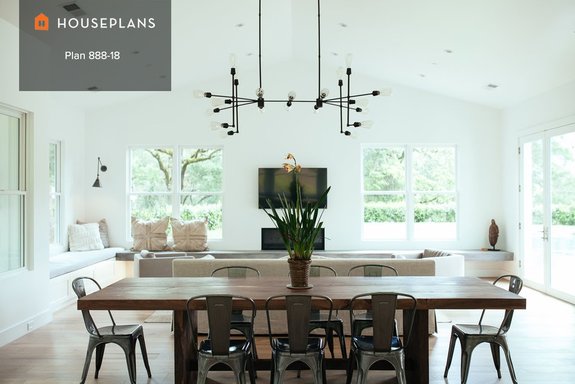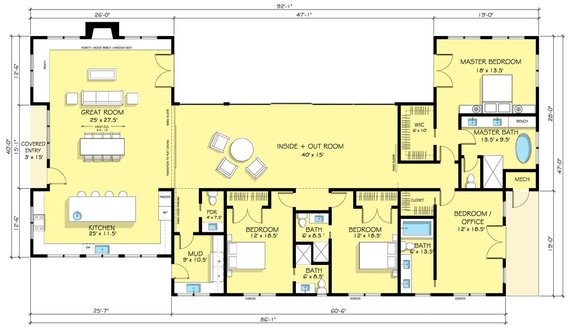 Open concept floor plans are a great way to create a seamless flow from one room to the next, ensuring a spacious and light feel. If you're interested in learning more about these or any of Houseplans' other open layouts, contact a representative at 1-800-913-2350 or sales@houseplans.com.