By Courtney Pittman
Affordable and easy-to-build, small house plans waste no space while giving you comfortable living areas and open floor plans. Whether you're working with a modest budget, want to downsize, or looking for a starter home, our collection of small house plans are jam-packed with smart features. Check out some of our favorites below.
Affordable House Design
This small house plan makes it easy to age in place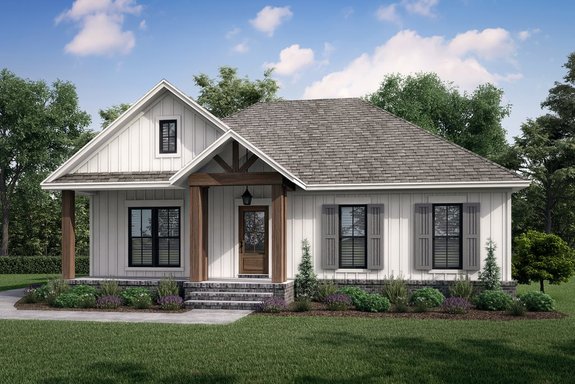 Plan 430-239
This modern farmhouse plan gives you stylish curb appeal with board-and-batten siding and a welcoming front porch. The one-story floor plan makes aging in place easier, while a two-car garage offers additional space for storage if needed. Modest square footage and a small floor plan make it affordable to build.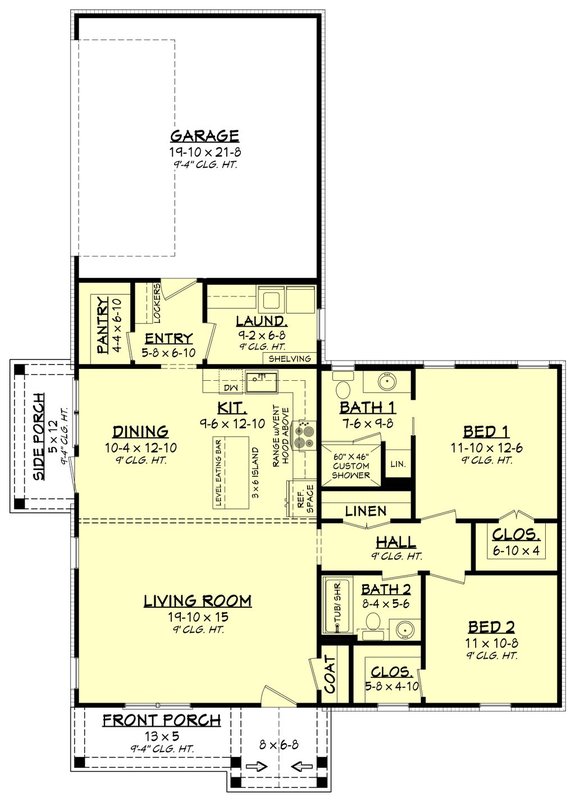 Modern House Design with Head-Turning Curb Appeal
Get bold style with this small house plan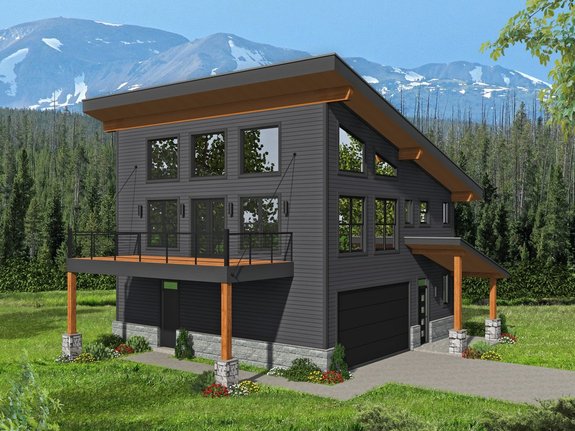 Plan 932-339
Go bold with this modern house plan, which gives you head-turning curb appeal and a fresh open floor plan. Hang out in the vaulted family room or on the generous balcony. A loft on the upper level could be used as an extra bedroom or a home office. Another wow moment: the master suite's enormous walk-in closet.
Take a look at these closet organization ideas from Home Depot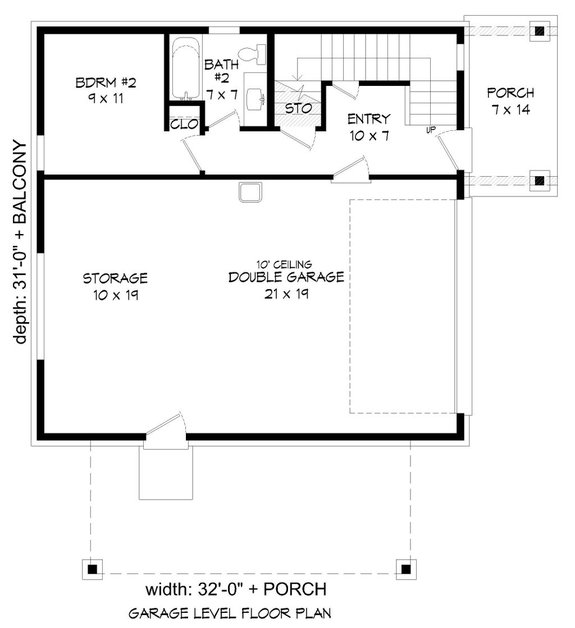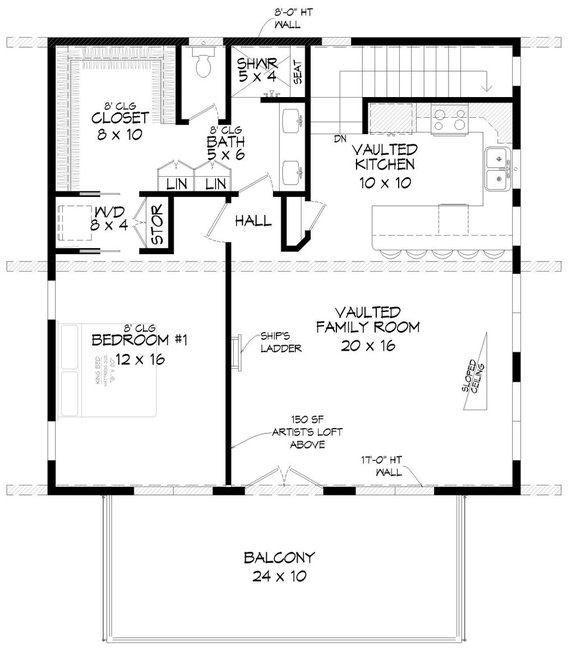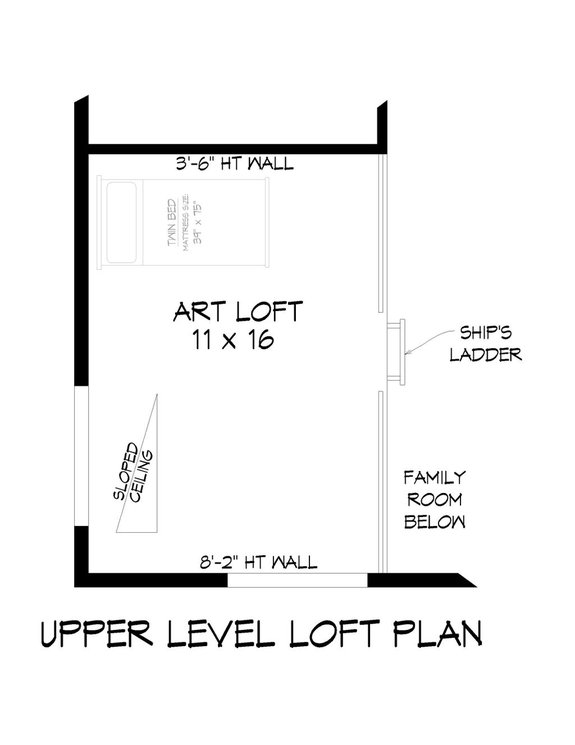 Small Modern Farmhouse Plan
Check out the huge master closet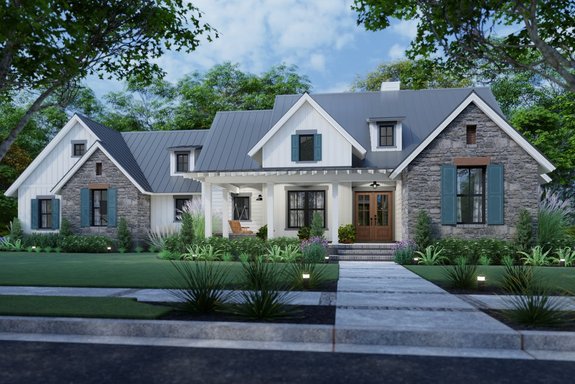 Plan 120-270
Indoor-outdoor living at its best! This 1,742-square-foot house plan makes it easy to move from inside to outside. The family room opens out to the back lanai with French doors, and so does the private master suite. The study opens to the front porch. Storage is made easy with a walk-in pantry and a convenient drop zone (with a bench and lockers) next to the garage.
Check out these mudroom plans from Builder Online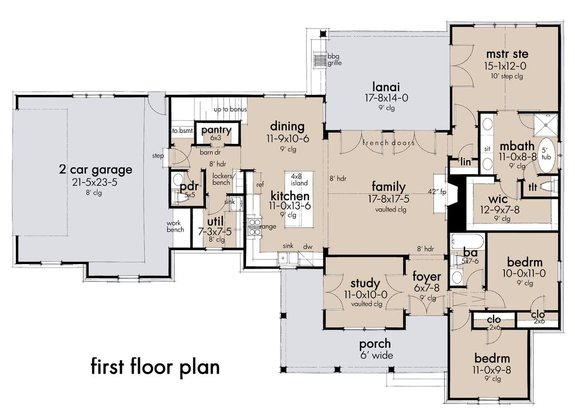 Modern House Design with Open Floor Plan
Catch some rays on the sundeck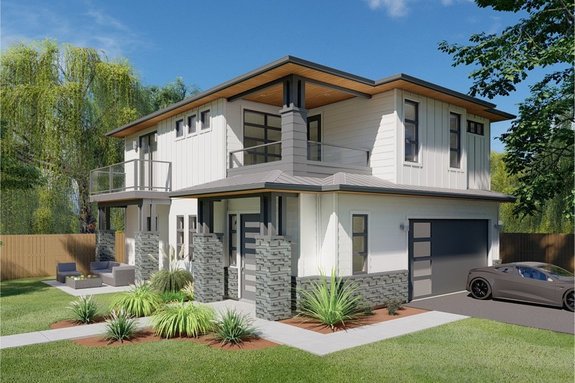 Plan 126-225
Here's a small house plan with modern style and 1,927-square-feet of living space. Each bedroom gets a walk-in closet! The open floor plan makes everything feel contemporary, with the island kitchen overlooking the great room. The master suite gives you a walk-in closet, dual sinks, and a spacious shower. Don't miss the cool sundeck on the second level.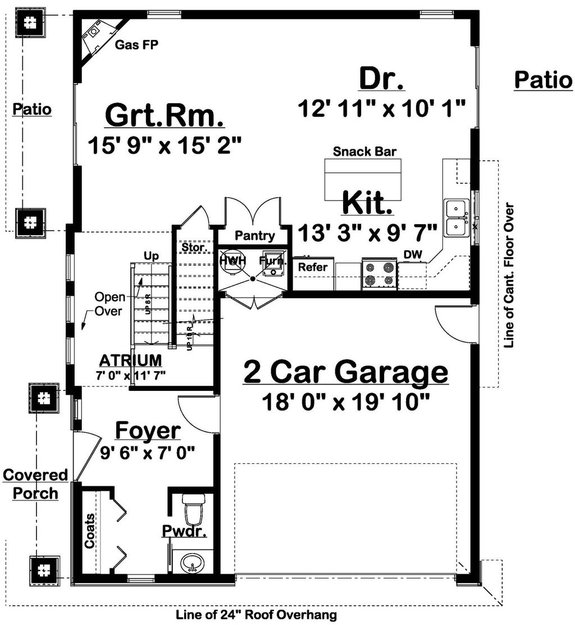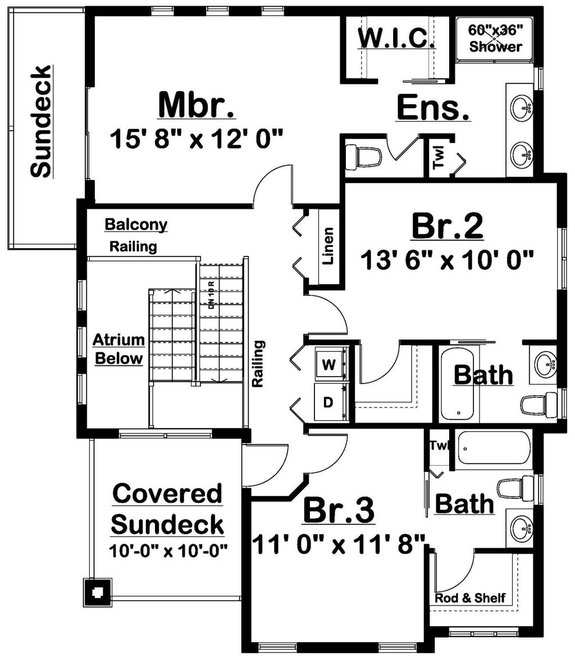 One-Story Ranch House Plan
Enjoy casual outdoor living on the patio at the rear of the home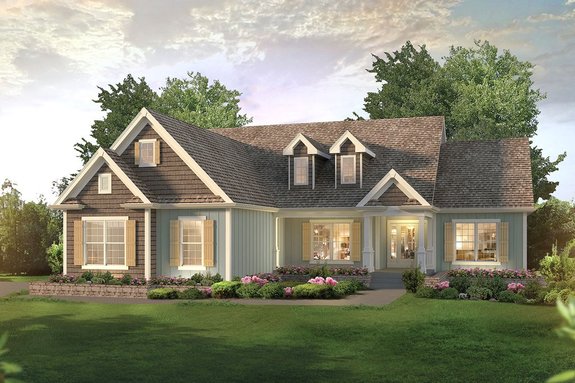 Plan 57-664
Brimming with character and charm, this small house plan gives you a family-friendly layout that exudes comfort and relaxation. A two-car garage provides extra storage, while a rear patio is designed for casual outdoor living. The open floor plan between the main living areas makes it easy to get around. You'll love the big walk-in closet in the master suite. Check out the Jack-and-Jill bathroom between the two bedrooms on the right side of the home.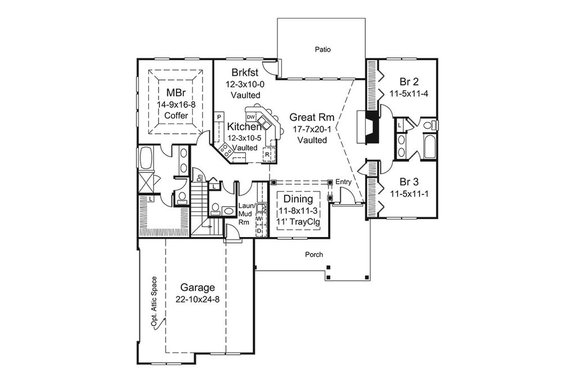 Modern Farmhouse Plan with a Back Porch
Don't miss the cool barn door in the kitchen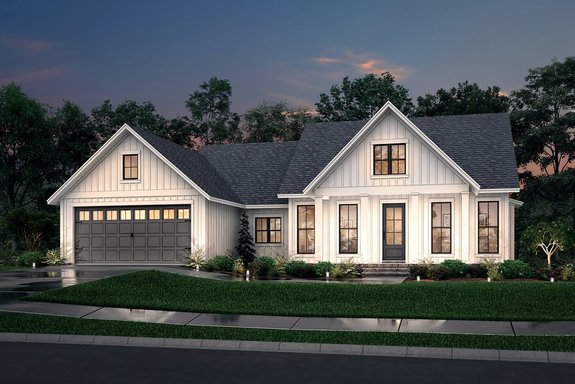 Plan 430-221
Modern farmhouse style doesn't require a huge budget, as this 1,706-square-foot small house plan proves. You'll find tons of nice surprises, like extra storage in the garage, a big pantry next to the island kitchen, and a stylish barn door. An open floor plan between the kitchen and great room delivers easy flow. Take advantage of the rear covered porch when the weather is nice.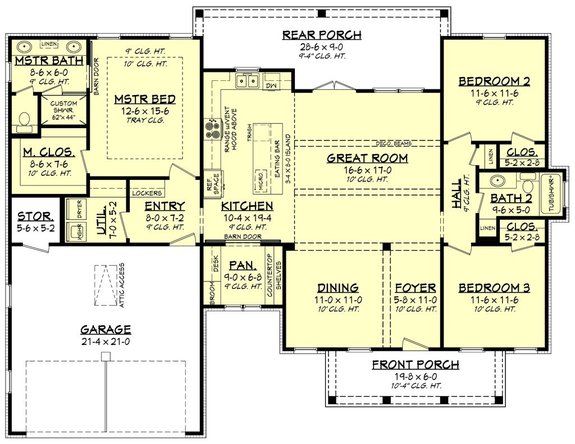 Modern House Plan with Front and Back Porches
You'll notice practical details throughout this small house plan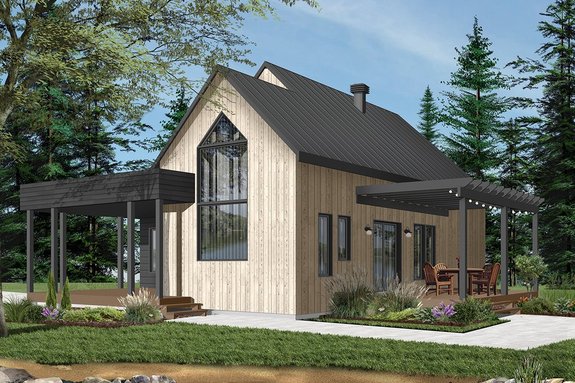 Plan 23-2676
Hello gorgeous! This modern house plan is full of character and practical details. Despite its small footprint, an open floor plan between the kitchen, living, and dining areas makes this house design feel spacious and clean. Two bedrooms sport walk-in closets, while the bathroom gives you dual sinks, a soaking tub, and a walk-in shower. Front and back porches extend the living space and offer seamless indoor-outdoor living.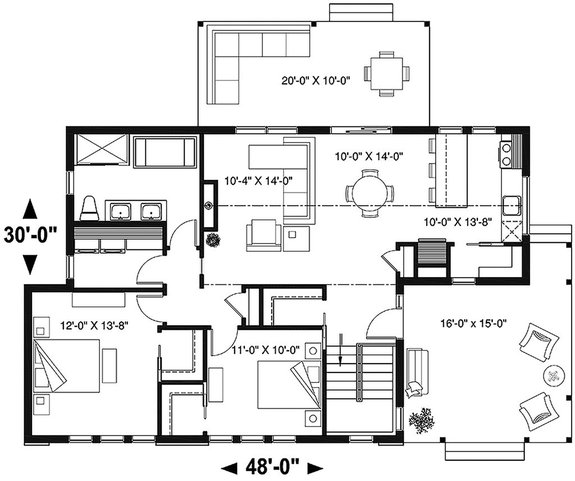 Relaxed One-Story House Plan
The large kitchen island makes it easy to hang out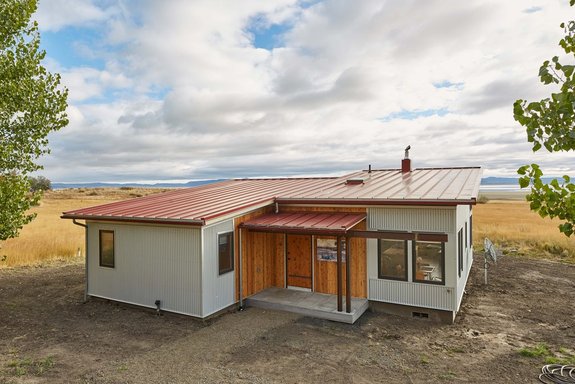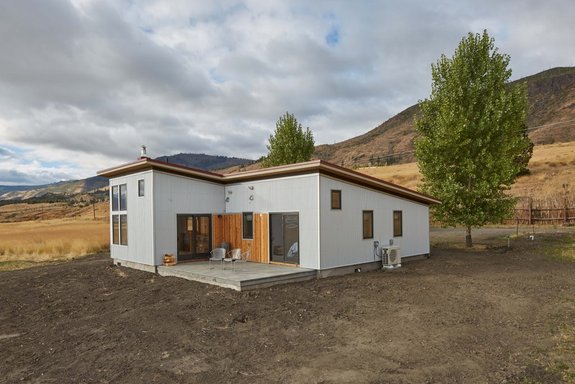 Plan 890-10
Easy does it with this relaxed modern house plan. The small front porch welcomes you inside, where an open floor plan feels bright and airy. Hang out at the kitchen's large island or in the spacious living room. A patio out back flows seamlessly into the living room (via sliding glass doors), creating a space that emphasizes indoor/outdoor living.
See these 2020 outdoor living trends from Better Homes & Gardens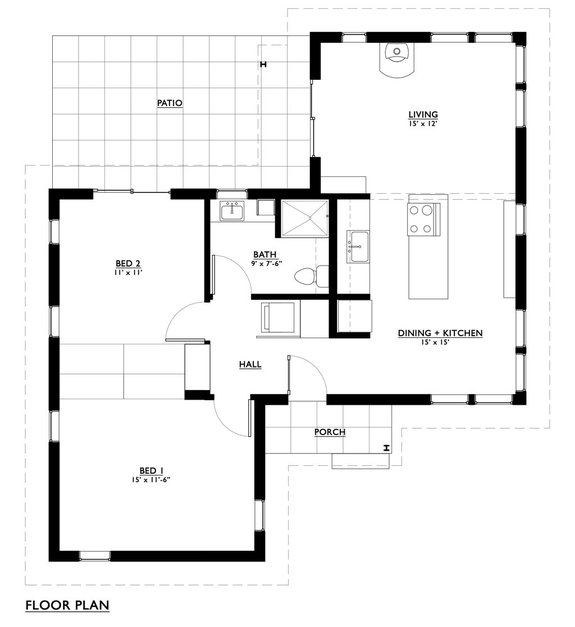 Garage Apartment House Plan
Modern farmhouse styling delivers great curb appeal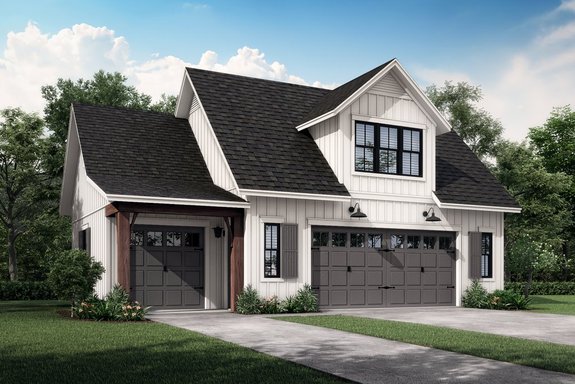 Plan 430-237
Here's a garage floor plan with a handy apartment above it. Use this one-bedroom house plan as an accessory dwelling unit (perfect for an in-law, grown child, or perhaps even renting out as allowed in your area) or a simple tiny home. Modern farmhouse details add style to this small house plan. Keep items organized in the storage bay on the first level.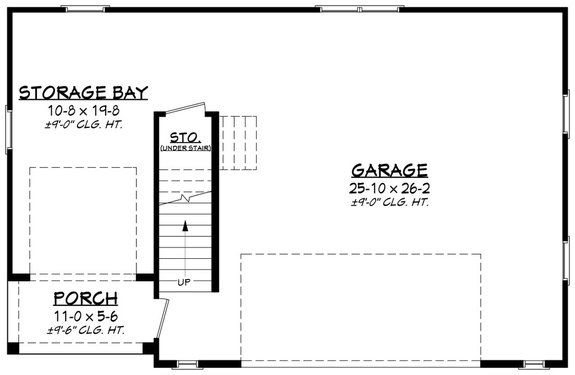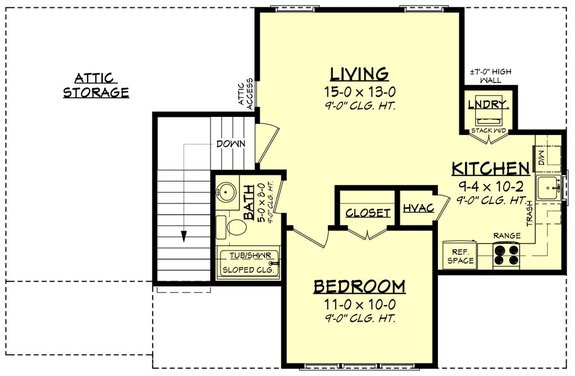 Standout Garage Plan with Living Space
Take advantage of a scenic lot with this modern house design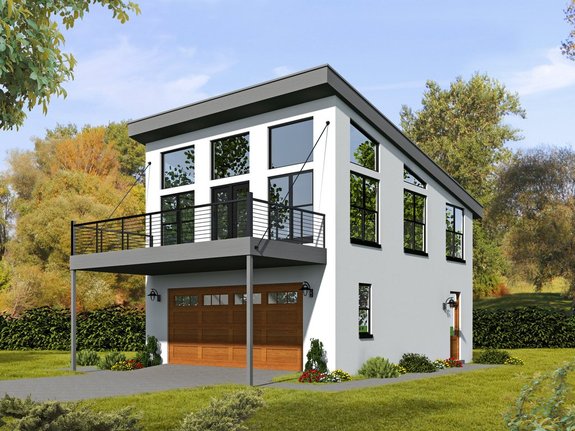 Plan 932-69
This standout garage apartment house plan takes advantage of a scenic lot. Walls of windows let light stream inside to illuminate the open floor plan. The kitchen opens directly to the living space for easy flow. The bedroom is located at the rear of the plan for extra privacy and features a big closet. Enjoy outdoor living on the cool balcony.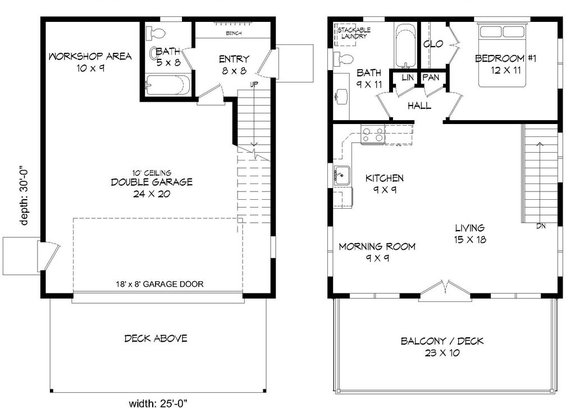 Modern House Plan with Efficient Flow
Large windows allow you to take in the view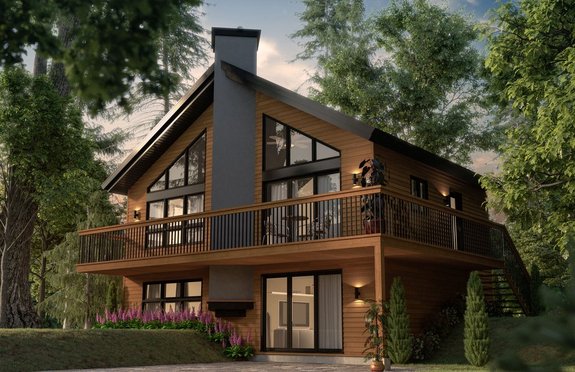 Plan 23-602
A contemporary take on the classic A-frame, this small house plan will stand out in a rustic location. The open living areas step out to a porch, so you can grab your coffee and sip it outside while enjoying the view. The lower level includes two bedrooms, a bathroom, and a living room that can be used as a home office if needed. Upstairs, you'll find a nice living space, an additional bedroom, and a bathroom.