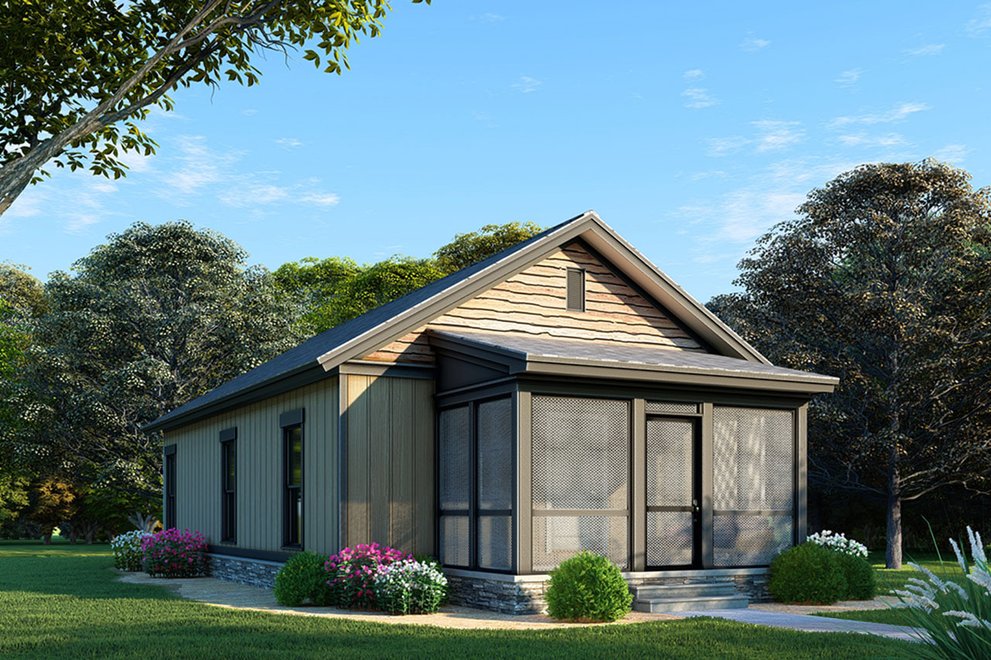 Here's an innovative and unusual mountain cabin by Seattle architect Tom Lenchek and his firm
Balance Associates
for a site in North Central Washington. It's a weekend getaway for Tom and his wife, who both enjoy cross country skiing. The strong shed roof profile matches the slope of the site --  the garage roof runs in the opposite direction, as the following photo shows. 
The 1,400 sq. ft cabin occupies two terraces formed by concrete walls. The dramatic double-height great room on the lower level rises from a glass corner with a round
Rais wood stove
on its own stone platform.
The kitchen counter boomerangs around in a beckoning curve. Overlooking the great room is the stairway and balcony/hallway for the upper level where there are two bedrooms and a bath.
A few years ago Tom gave me a tour of this house (for a story in Sunset Magazine) and I felt right at home: I like the way the design celebrates its setting as a contemporary take on the snow shed. In summer the house opens to the terrace. It's a great example of a design that is both warm and sleek, regional and modern.