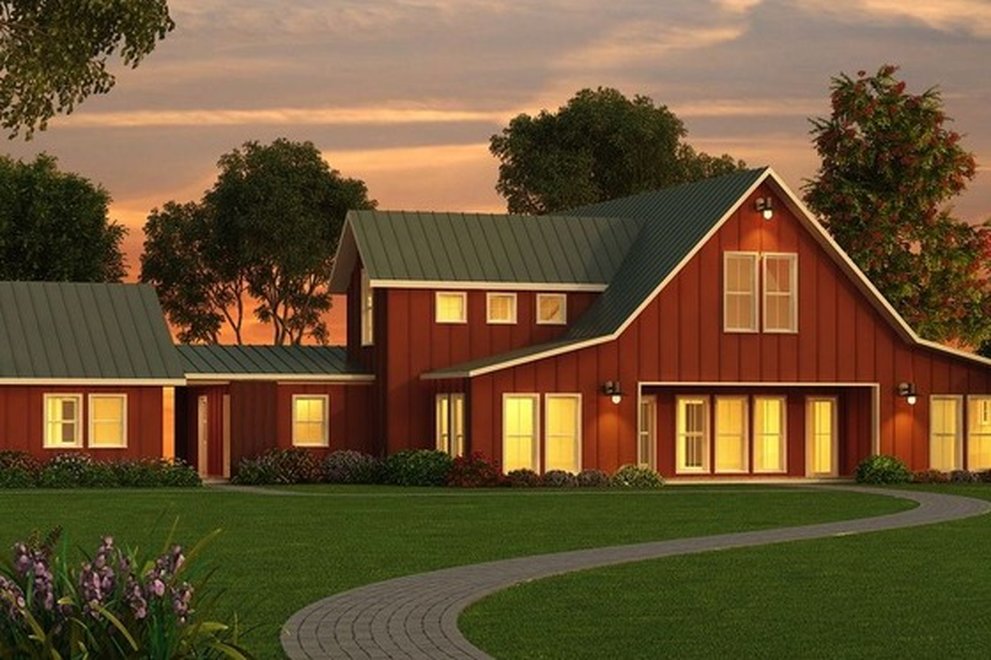 A full set of working drawings accompanies this L-shaped ranch h
Excited to Begin? Four Steps to Getting Started  

You've decided to build your new home: now you face an array of choices and "next steps." It may seem daunting, but it doesn't have to be. "It's actually straightforward," says Nick Lee, Houseplans.com chief architect. "Find a plan, customize it, engineer it, build it."   We realize it's not quite that simple, but here, Nick walks you through how to begin thinking about these steps. In future posts, we'll share steps of the process in more detail.

1.     Choose a plan.   With the wide variety of plans available here, it's easy to find the perfect house. And every plan is flexible. "Instead of buying a home built by a developer in a subdivision, you'll get exactly what you want for your site and your needs," says Nick.   Search the plans by number of bedrooms, bathrooms, stories, square footage, and more. Narrow your results by architecture style, lot features, or structure type.

2. Customize it.   You've found a plan. Now what? It's time to make it yours. If you'd like a different orientation of the master suite to take advantage of great views, for example, our architects can make that happen. The house becomes customized to your exact needs.   Then begin making decisions about materials, fixtures, appliances, doors and windows, floors, and other elements that make a home special.   A great place to start is with our questionnaire that walks you through each room of the house to pinpoint exactly what you want.   "Spend time making these decisions," Nick recommends. "Don't rush, because these decisions are worth tens of thousands of dollars."

3. Put it out to bid.   When you put the project out to bid with contractors, letting them know others are bidding will give you some leverage. It helps to have a format, like an Excel spreadsheet, to organize your bids, so you can input the information and compare apples to apples.   Get referrals. Ask: Were they timely? Professional? Did they come in on budget? How did they handle problems? Look at samples, see their projects. Remember, the lowest bid is not always the best.

4. Choose a contractor and begin building.   Plan ahead, Nick recommends. "You can't begin building right away. In most places, it can take six weeks just to have your plans approved through the building department – and that's after you've taken the time to make your other decisions."   Begin at least six months in advance, expecting to begin building in March or April. You could be ready to move into your new home when the weather turns.