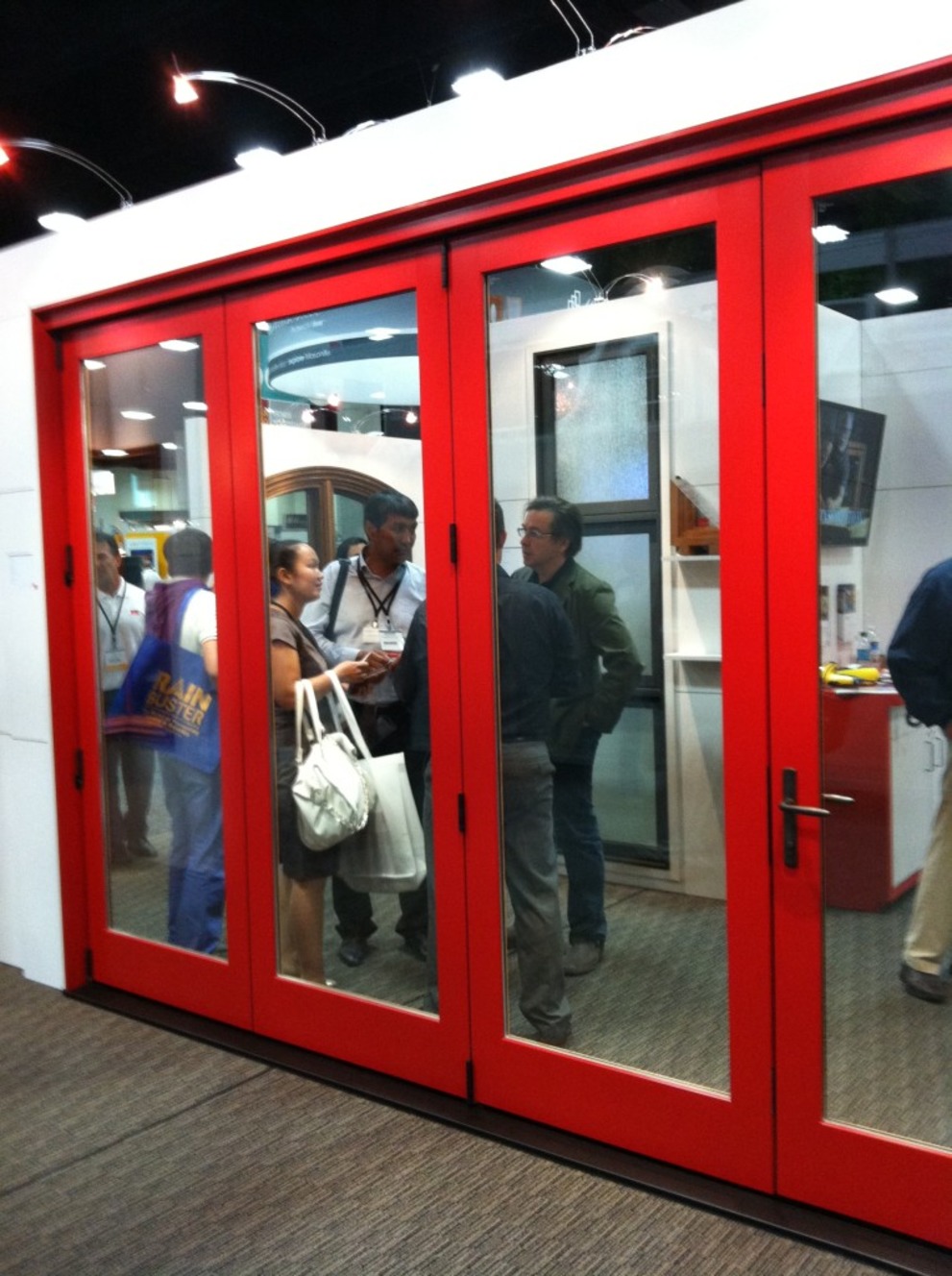 Lowen has introduced aluminum-clad sliding doors in new colors l
Loewen
now offers their series of aluminum-clad glass doors in "Candy Apple Red" as shown in this sliding bi-fold unit. It's one of many new colors included in their latest palette of architectural finishes, from Ash Gray to Olive Grove. Of Loewen's entire line of seventy finish colors, twenty-five are new this year.
Weiland Sliding Doors and Windows, Inc. showed a dramatic 13-foot tall  "liftslide" door and the representative told me that the company makes a sliding door as tall as 16-feet. Now that's tall! One of Weiland's
innovations is a track that rises only 3/16 of an inch above the finished floor for a seamless transition between indoors and out.
Masonite introduced its clever MAX xpress Configurator at PCBC. It's an application on the company website that allows you to create your own entry, interior, or patio door out of Masonite
components. I found it helpful in understanding just what goes into a door: you select the type of glass (if any), the door style, material and texture, configuration and size. As you can see from the tablet, I chose clear glass, 2-panel Craftsman with dentil as the style, oak textured, on a single door. The result is Masonite's 36- by 80-inch Belleville iberglass door, estimated to cost roughly $861. You can also upload a photo of your house and see how your choice looks in place.