By Courtney Pittman
Texas house plans aren't just stylish, they're also loaded with up-to-date features and smart amenities. Even if you're not building in the Lone Star State, consider how charming a Texas style home can be. Wide front porches, relaxed open floor plans, and plenty of outdoor living spaces feel timeless yet modern. We've put together a list of our some of our favorite Texas house plans (and house plans that would look great in Texas) and even included a fun interview with David Wiggins (an Architect based in Magnolia, Texas).
Texas Architect David Wiggins delivers valuable advice – see his interview below!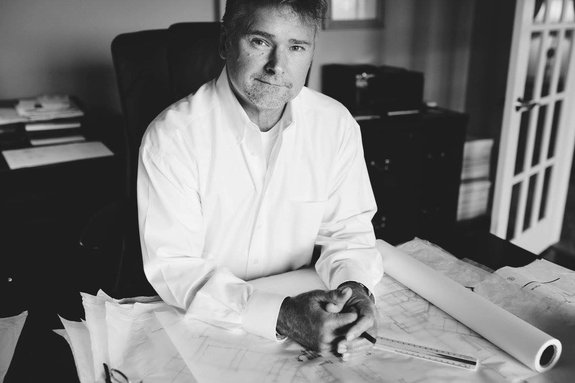 Photo courtesy of Courtney Pittman
They say everything is bigger in Texas, does this apply to home design?
Definitely – YES, especially when it comes to the great outdoors. Texans appreciate having some space between themselves and their neighbors so maximizing outside space while maintaining privacy is important. Texans also expect larger spaces in the home like big kitchens, wide open spaces, lots of natural light, and lots of storage. We also love our big statement/curb appeal too. More land means more façade to work with.
What sets Texas homes apart from other architectural designs?
Texas can be a harsh climate to live in and build in when it comes to the hot, sometimes dry Texas summers. Covered porches are a must to escape the sun. Porches are not just for show, they must be livable comfortable porches. Natural materials designed to withstand the elements [are] a better fit in Texas as well and most HOAs encourage or require large portions of the home to be masonry.
Will we see any new trends in Texas house designs this year?
Yes, [we will see] less stark white farmhouses [and] more earthy textures like stone, brick, and stucco, which are in greater supply locally and less expensive to use than in other parts of the country. We are seeing a trend with steel structures as well since lumber prices are on the rise.
How does home design differ across Texas?
We all deal with the heat in Texas in different forms. In the western portions of Texas where it's very dry, introducing water features and natural ventilation is important. Temps cool off there at nighttime as the humidity is low. Natural ventilation can do some good and cool things back down overnight. In the Southern parts of the state shade is of prime importance with focus on taking advantage of the prevailing breezes.
We also see a regional difference in styles. Metro areas like Houston and Dallas tend to be more traditional/formal, while areas like Austin and rural areas tend to be more laid back/natural and creative/eclectic in style.
Have you seen more of a need/want for outdoor living spaces (kitchens, bars) and/or home offices this year?
Outdoor living spaces, summer kitchens, etc. have been popular for awhile now in Texas in higher-end homes and are beginning to find their way into smaller homes. Home offices have been a part of our repertoire for a long time as well, but its going to be a necessity going forward. The days of large corporate offices and leases are going away now that we all know they aren't really necessary. And more and more people will be building homes away from the city and relying on Zoom and digital communications more than ever.
Thanks, David!
Get inspired with these Texas house plans (including Texas farmhouse plans and Texas Hill Country house plans)! Please note that the house plans in this collection may require modifications or other changes to meet local regulations.
Welcoming Country House Design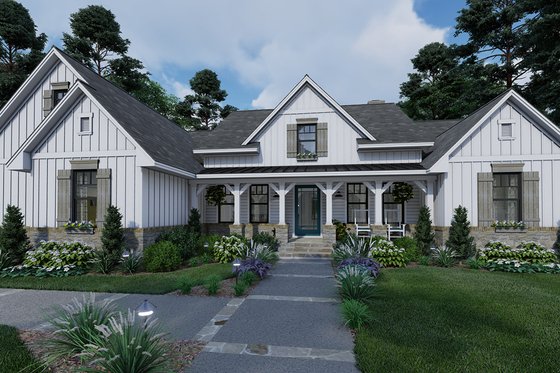 Plan 120-265
It's all about a welcoming feeling with this Texas farmhouse plan. A porch in front and another in the back provide multiple places to sit and enjoy the day. Inside, the kitchen takes center stage with a large island overlooking the family room. Check out the large master bath.
Explore these porch decorating ideas from Country Living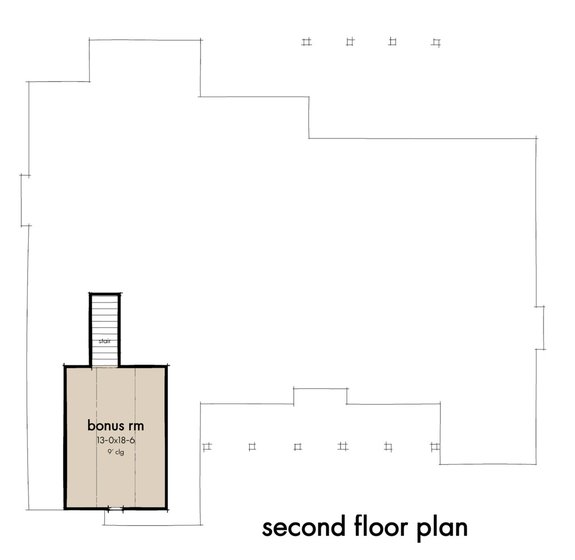 Rustic Texas House Plan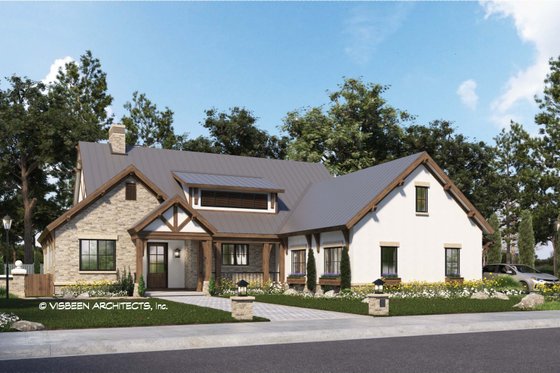 Plan 928-355
This Texas house plan (the Allerton from Visbeen Architects) gives you farmhouse flair and a functional open floor plan. The main level features three split bedrooms for maximum privacy. Check out the generous master bathroom, which provides easy access to the laundry room. Upstairs, a bonus room above the garage is complete with a bedroom, a bathroom, and a home office space.
Texas-Style House Plan with Curb Appeal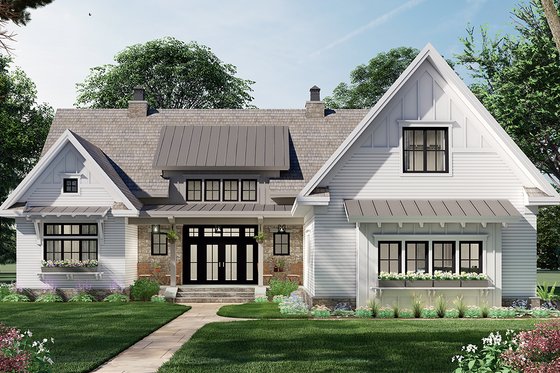 Plan 51-1162
An open floor plan with nice surprises awaits you inside this beautiful farmhouse plan. We love the wide porch in front, giving the design standout curb appeal and Texas style. Hang out with family at the kitchen's big island, or head out to the rear porch. Everything has a place in the generous laundry room.
Boost your curb appeal with these tips from Better Homes & Gardens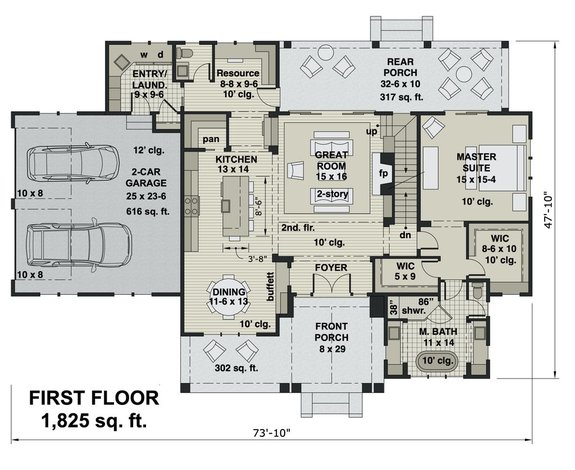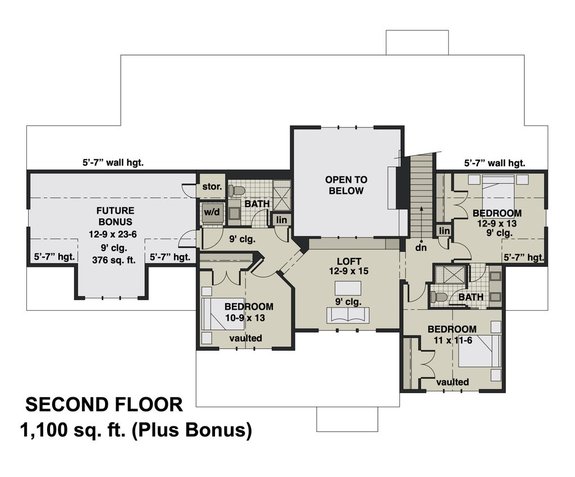 Texas Farmhouse Plan with a Silo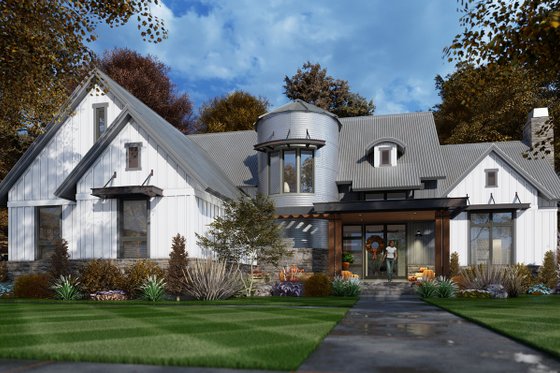 Plan 120-268
Timeless meets modern in this Texas farmhouse plan. With an open layout between the main living spaces, the smart floor plan was designed for everyday comfort and relaxed living. The rear lanai gives you plenty of room to enjoy the outdoors (when the weather is nice). The large family room features a cozy fireplace and easy connections to the rear lanai via sliding glass doors.
The main-level master suite offers a spacious walk-in closet, two sinks, a soaking tub, a walk-in shower, and access to the outdoor living space. Upstairs, two bedrooms share a Jack-and-Jill bath, while a bonus space can be used in a variety of ways.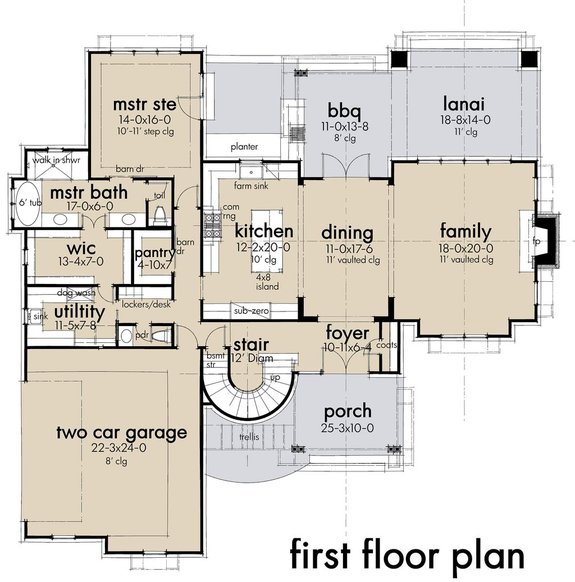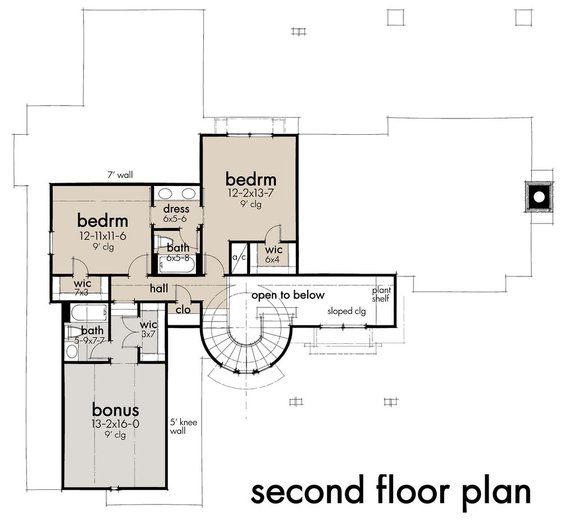 One-Story Farmhouse with Front Porch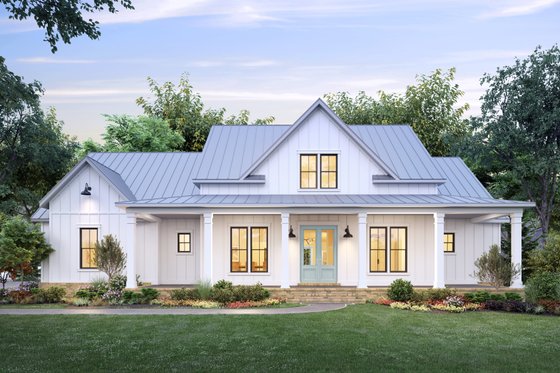 Plan 1074-30
This one-story farmhouse plan gives you a wide front porch, an open layout, and a big island kitchen. The master suite invites you to relax in your private spa-like bathroom, which features a soaking tub, sliding barn door, walk-in shower, and spacious closet. Head out to the covered rear grilling porch when the weather is favorable.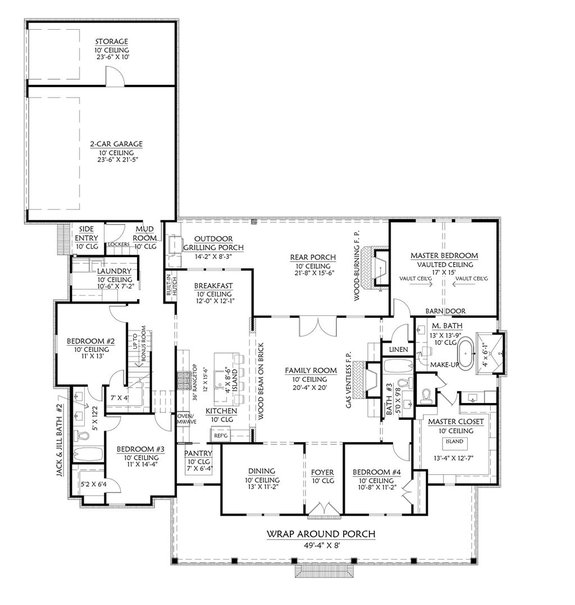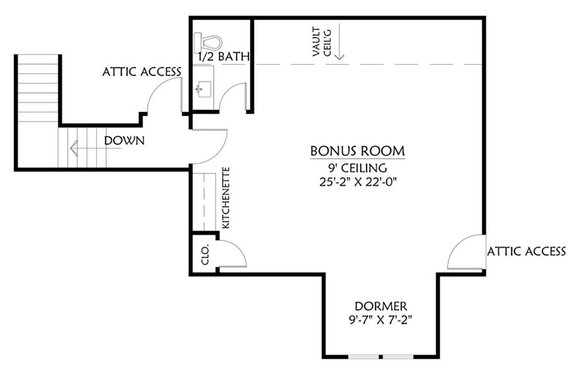 Texas Hill Country House Plan
Plan 935-17
Open floor plans don't get more open than this. There's a twist: a wet bar in the middle of the home lets everyone prepare their own refreshments while you put the finishing touches on dinner in the island kitchen.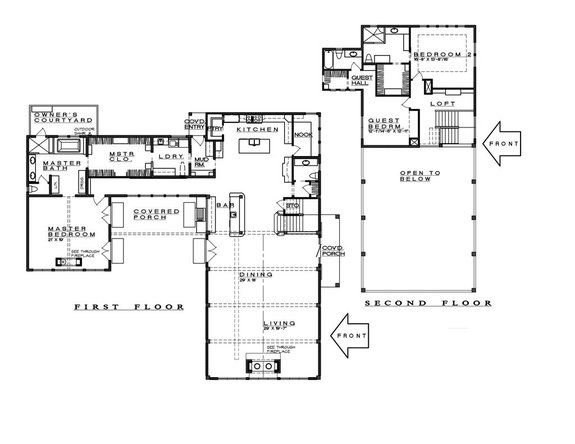 Texas House Plan with Outdoor Living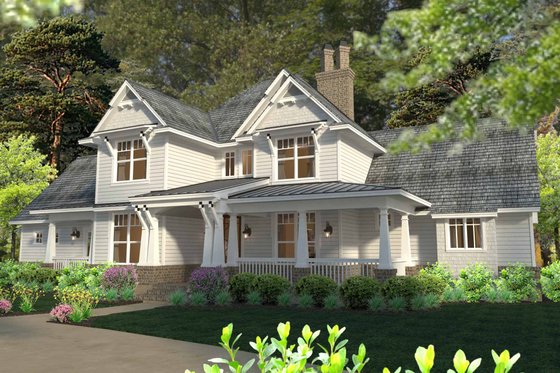 Plan 120-183
With a veranda in front and a lanai in back, this Texas farmhouse is ready for outdoor living. Enjoy drinks outside, or head back in to the kitchen's big snack bar. At night, unwind in your private master suite. A study gives you a place to work from home, while the large walk-in pantry can hold lots of groceries.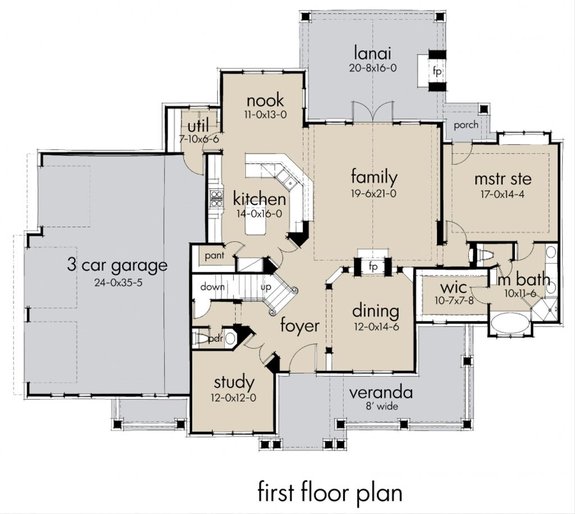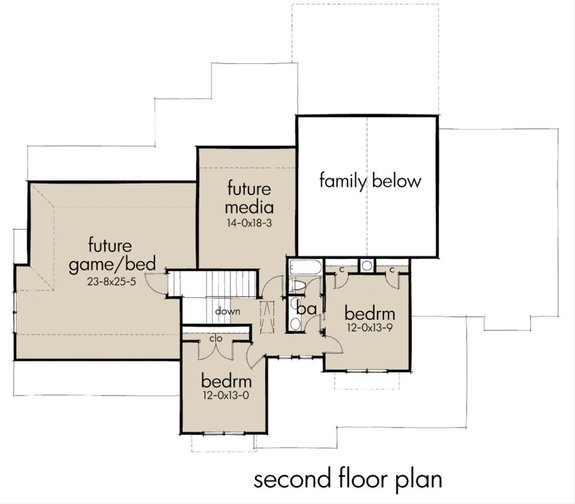 Texas House Design with Modern Style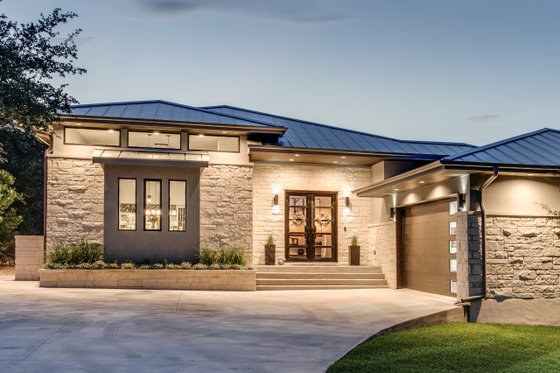 Plan 935-14
This unique modern house plan wraps around a courtyard, so it's easy to step out from the impressive great room when you want to unwind outside. A guest bedroom offers privacy for your guests. Over in the master suite, a big shower and separate tub invite you to relax, with lots of windows too.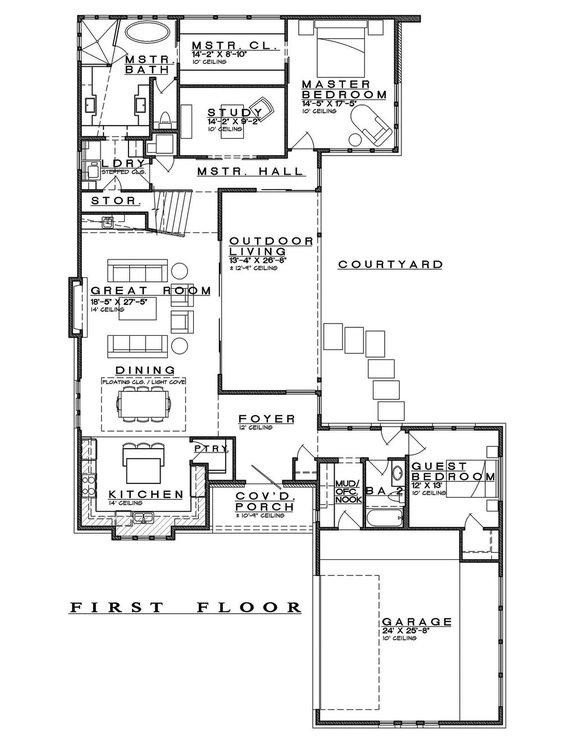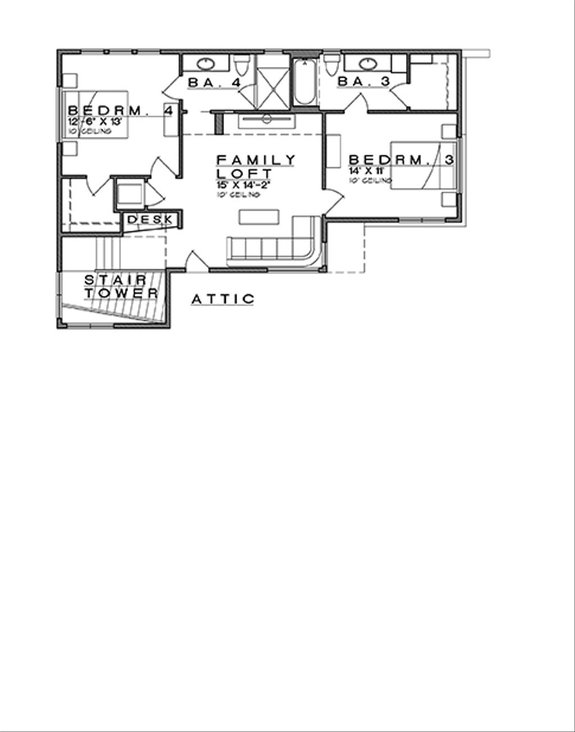 Narrow Lot House Design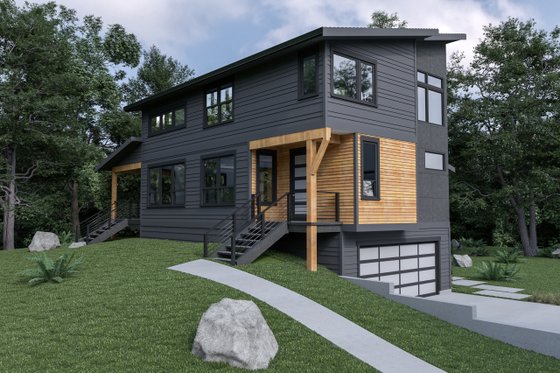 Plan 1070-62
Want to go modern on a narrow lot? No problem. This eye-catching design doesn't feel stark or harsh, just sleek and fun. The open floor plan between the living room and kitchen makes it easy to hang out with family members while cooking. The master suite is easy to reach on the main floor and gives you easy access to the laundry room.