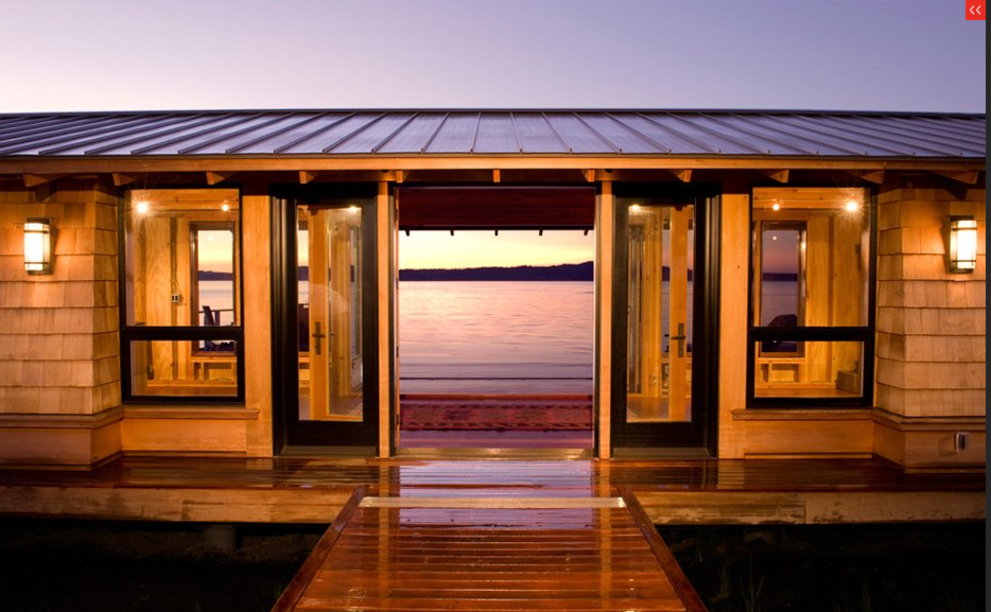 source: PC&J Architects
Renovated from a 900-square-foot boathouse into a 720-foot-structure with a 180-square-foot deck, retaining the original footprint, this boathouse doesn't contain a life-size watercraft anymore — just a tiny replica. But the owners and architects have dubbed it the Port Monroe Boathouse. The owners, who also live in Chicago, stay in a street-level carriage house when they come. Their adult children stay in the boathouse over the water when they visit, says the designer, Peter Brachvogel, of BC&J Architects. He is designing a "main house" that will sit between the two.
The (boathouse) building is pretty thin and has glass on both ends," Brachvogel says. "So even during winter, it gets warm in there from the sun."
Speaking of sun, the architect says the boathouse lets visitors bask in "great summer sunsets" and a view of Mount Baker.
Here are PC&J's plans on Houseplans.com