By Boyce Thompson
Have you ever read a newspaper article about $500,000 home in Texas or Arizona and said to yourself, "Geez, that would sell for a million dollars where I live." Or how about the opposite. Maybe you were reading the Mansion section of a magazine and saw a $2 million home that you knew would cost half that much to build in New Mexico.
Click here to browse our regional favorite house plans.
Regional differences in U.S. home prices are striking. They exist even within metro markets. The Washington Post recently looked at what $600,000 (the median price of a home) will get you in neighborhoods around the metro region. It only buys a two-bedroom condo in close-in Arlington, Va. But you can get a three-bedroom, four-bath, 3,970-square-foot mini mansion in Gainesville, Va., a distant suburb with a long commute.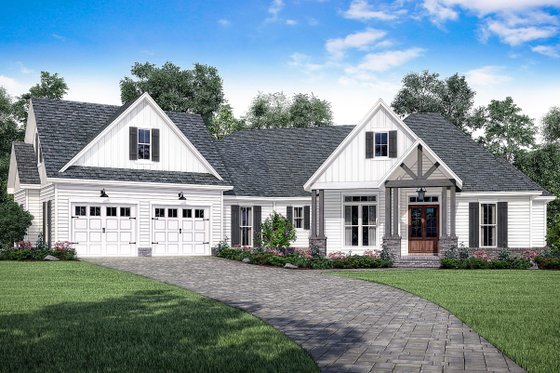 Plan430-166
The cost of land in highly desirable locations has a lot to do with variations in finished home prices. So does the cost of living in different places – the subcontractors who build your home have to be able to afford to live nearby. They need to charge prices for their work that allow them to maintain a decent standard of living. Government fees and taxes, higher in some jurisdictions than others, can also dramatically influence the cost of housing.
To shine a light on regional price differences – and help you budget for your new-home project -- let's pull cost-to-build reports from Houseplans.com. We'll pull them on the same house -- plan929-8, a lovely and popular farmhouse-style plan (pictured below) – for three markets around the country: Waco, Texas, where labor and material costs are notoriously low; Santa Rosa, California, where government fees are high and code requirements strict; and fast-growing Cary, North Carolina, where the cost to build is pretty much average.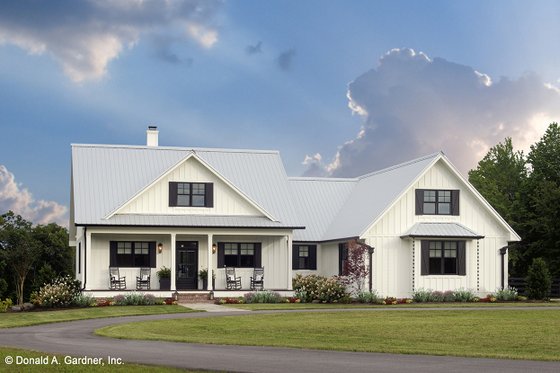 Plan929-8
The reports exclude the cost of land and landscaping, two important variables we'll deal with later. But they include government fees and contractor overhead; and they account for local building codes. Houseplans.com makes the reports available at three, sometimes four, finish levels. Let's examine the above average level for this plan because that's the one that includes metal roofing, board-and-batten siding, and hardwood flooring; they are key to achieving the modern farmhouse look.
The first thing that strikes you is that it costs almost 50 percent more to build the home in California, where codes require sprinklers, fire-resistant exteriors, and structural reinforcement to resist the lateral forces of earthquakes. To build the plan at the same spec level costs only $373,000 (or $195 per square foot) in Waco, compared to $556,000 ($292 per square foot) in Santa Rosa, where a lot of rebuilding is going on after the wildfires of 2017. The same house would cost $426,000 ($223 per square foot) to build in the booming Cary market.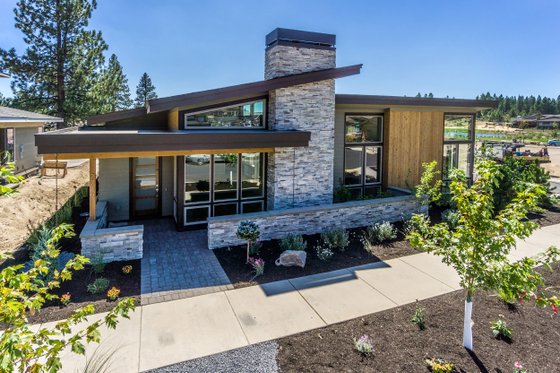 Plan895-60
Interestingly, some material costs are close to the same no matter where you build. The installed cost of the appliance package, about $9500, is roughly the same in all three regions. Heating and A/V prices come in within a few thousand dollars in all three cities, too. Floor covering (70 percent hardwood) averages about $18,000 and varies by only a couple thousand by market. Electrical costs range from a high of $14,600 in Santa Rosa to a low of $9,600 in Waco.
One of the biggest differences is in the cost to build the slab foundation, which features 12 corners and an irregular H shape. In Waco, materials and labor to build the foundation cost only about $25,000. In Cary, they rise to $31,694. But in Santa Rosa, where earthquakes are a bigger threat, foundation work comes in at a cool $54,000. No matter where you build it's a good idea to get a geological survey to identify subsurface soil conditions.
Plan929-1080
Roofing, one of the more labor-intensive products to install, is another big variable. It costs twice as much ($49,000) to install metal roofing on the Santa Rosa home than the one in Waco ($24,000). True to form, Cary comes in close to the middle at $32,000. A recent study by Buildzoom, comparing building cost data from R.S. Means, found that labor accounts for much more of regional variations in building costs than materials. Material is tradable across regions. Labor isn't.
Labor costs tend to be higher in coastal cities. Buildzoom reported that Santa Rosa's neighbor, San Francisco, is the second most expensive place to build for labor and materials, 25 percent above average. Waco, on the other hand, is one of the least expensive places to build, 20 percent below average. The extreme differences stem not only from the cost to live in those cities but the size of the labor pool. Many subcontractors, after the building bust, decided to specialize in more stable remodeling work.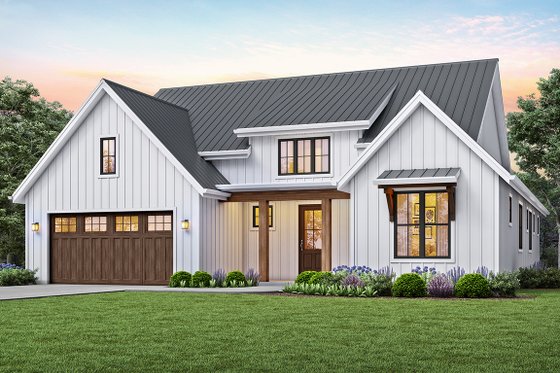 Plan48-944
Overhead and profit – what you'd pay a builder – varies greatly by region, too. Some of the difference results from a higher finished price for the home. The availability of builders is a factor as well. You'd pay a builder about $93,000 to build the home in Santa Rosa, compared to $71,000 in Cary, and $62,000 in Waco.
Government fees are another big variable. The Houseplan reports estimate that someone building a modest home in Santa Rosa will pay a whopping $50,000 in fees for everything from a plan review, to a waste-water connection, to an impact fee for school construction. The list of fees, published online, is so long it defies easy summary. Government fees amount to a more reasonable $29,000 in Waco and $35,000 in Cary.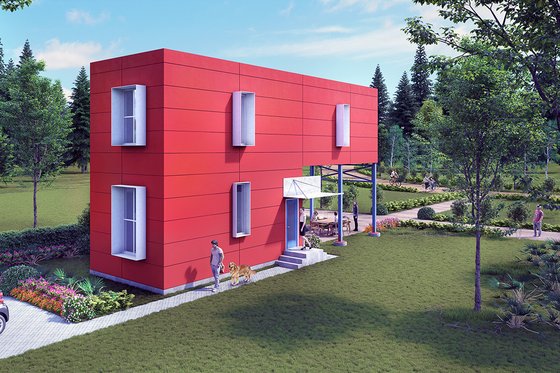 Plan905-5
The cost to build reports identify places where you could save money. For instance, if you wanted to switch to an "economy" finish level, you could build the home for as little as $228,000 in Waco. But you'd have to switch specs to composition shingles, less expensive siding, carpet and sheet vinyl flooring, vinyl windows, and very basic appliances that will cost more to operate. You'd be spending only $40,000 for interior finishes, compared to $190,000 for the premium version of the house in Santa Rosa.
Lot costs – which aren't included in the cost to build reports – magnify price variations. A recent Construction Cost survey by the National Association of Home Builders found that on average throughout the country finished lot expenses account for 21.5 percent of finished value of a home. But in the Pacific region, the median price of a lot, $79,000, is twice as much as it is in the South Atlantic ($35,000), and nearly twice as much ($47,000) as it is in the West South Central region that includes Texas.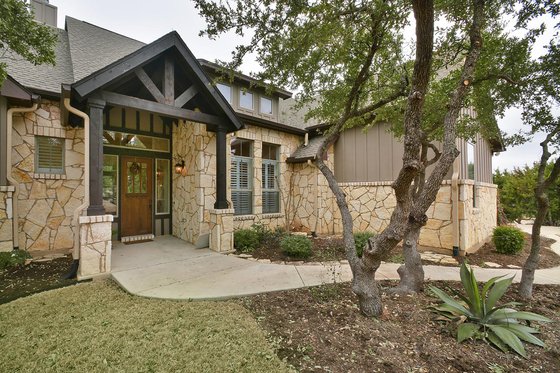 Plan80-180
One of the best ways to develop a budget for your project is to search the Internet for comparable homes in the neighborhood where you want to build. If there's a lot of building going on there, you may also be able to identify the premium that homeowners receiving for new homes. A recent Trulia study found that, nationwide, new homes sell for a 28 percent premium over older homes. But, again, the premium varies greatly by market. In San Francisco, where land to build a home is tough to come by, a new home may sell for more than twice the price of an existing one. Some markets in Texas and the Carolinas are below the national average.
Check out our Cost-to Build report
Questions? Call 1-800-913-2350 or contact us here